The data is a very crucial amenity for you as it may contain all information about half of your life's preference, choices and maybe different beautiful memories. In today's generation, a person usually spends half of the day with a smartphone in terms of work, entertainment and saving memories through pictures, videos etc.
The data is very crucial and it needs to be securely stored, there is an intense need of creating a backup of data so that it doesn't get a loss and maybe re-configured again if you use any other device. Apple too offers you the option to keep your data safe by creating a backup of all your data which includes- Music, Files, Videos, messages and applications. It also helps you to re-configure that data in new apple device which you might have bought recently. The backup is the safest tool to keep a copy of your data securely.
The Apple offers two ways to achieve backup of your data. The two ways which Apple offers is:
iTunes
iCloud
Third Party Softwares
Both the options are convenient to be followed but slightly differ from one another. So, it is very important to first know about the cons of each other which I will be explaining in this article. In order to get to know about the major points, Let's first understand about it.
iTunes- iTunes backup is done through your Mac and PC. The iTunes is the official application for iOS devices that also allows you to backup your data, It backups Music, Applications and content which were not downloaded from iTunes. Apart from that it also backups your "crucial data" such as- your local photos, files, call history and documents.  The iTunes store backup data locally on your Mac or Computer.
iCloud- The iCloud backups your data on the go without any need to connect your apple device physically to any PC or Mac. But this is very important to know that it doesn't backup all the data into the cloud as iTunes does. It only backups camera roll, documents and settings etc. It stores backup data on Apple Cloud servers.
Note: Your purchased app gets restored automatically when you sign in with Apple ID in any of the new or other Apple devices.
POINT #1: Backup Using iTunes
We have now already gone through the information about what iTunes and iCloud offers in terms of doing a backup of your data. So let's follow how to backup using iTunes. The steps are as follows:
Connect your Apple Device such as- iPhone or iPad to the computer through USB cable.
Now open the iTunes that is already installed on your PC, if not download it from the Apple website.
You will get to see this screen after opening iTunes, which will show your device as well.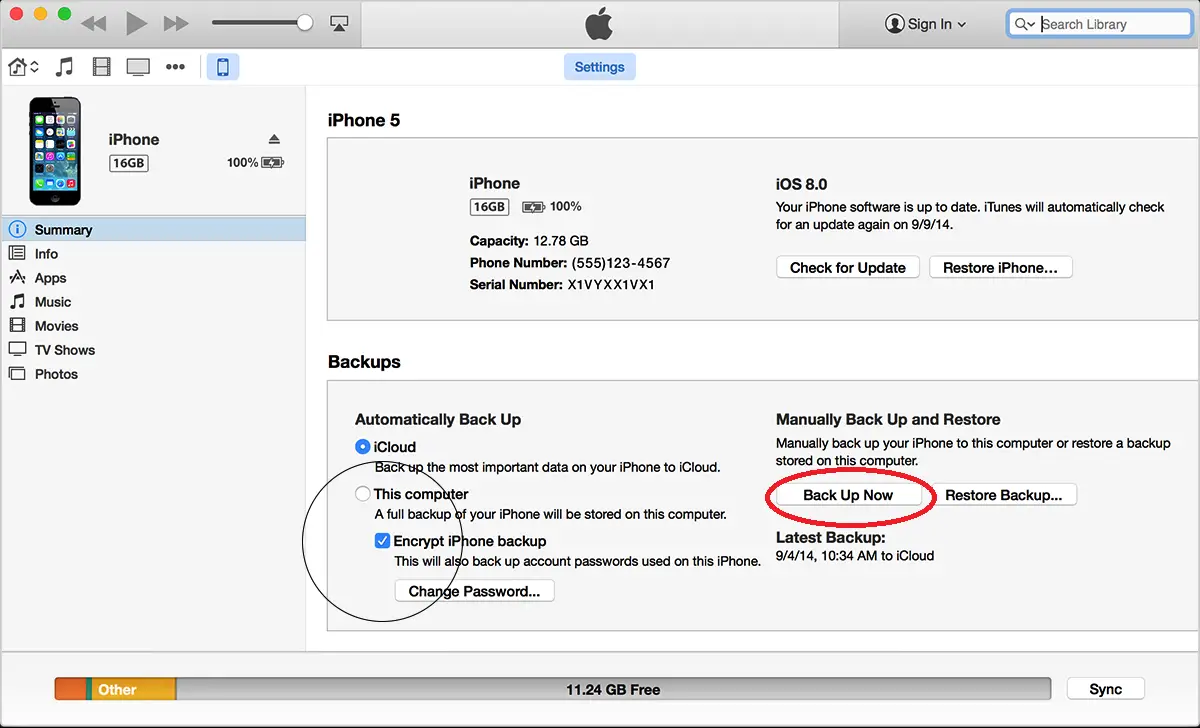 Do make sure to check- Encrypt iPhone Backup to make your backup secured and account passwords, activity tracks etc. Now, In backups section-Click on the Manually Backup and Restore- Backup Now option to backup your data. Look for the blue arrow below.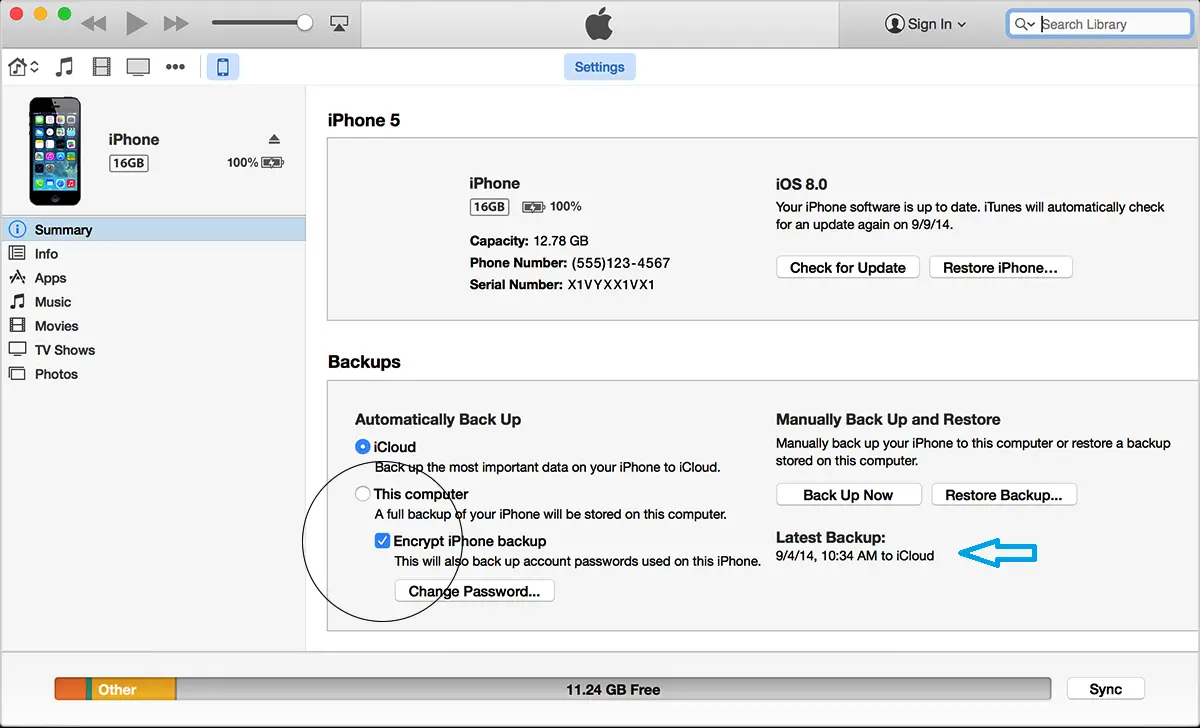 After finishing off the process to backup the data, just check the latest backup sections to make sure your device is done with the backup.
POINT #2: Backup using Apple iCloud
The iCloud helps you to backup your data on the go without any need to physically connect your device to Mac or PC. The Apple iCloud offers 2 TB data per Apple ID in which 5 GB comes for free.
The steps are as follows:
In order to backup data on iCloud, you need to connect your device to the WiFi network. So first connect your device to the WiFi.
Navigate to Settings and tap on iCloud. In the newer version of iOS, follow Settings>[Your Name] and then select iCloud.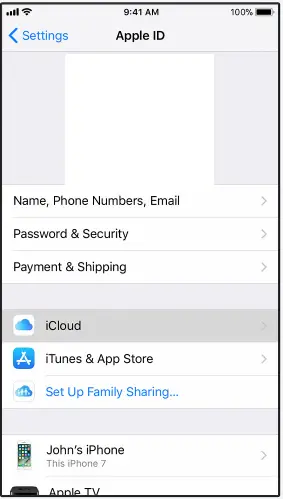 Select iCloud Backup and enable it, in recommended settings it is already enabled. So now tap on "Backup Now" option to backup the data.
Note: It is recommended to keep connected your device to WiFi until backup finishes. You can check the backups under the section Last successful backup.
POINT #3: Using third-party software
There are many third party softwares which you can use to backup the iPhone. There are various softwares which are as follows:
1. Syncios iPhone Manager Ultimate for Win- This software will help you to backup all your files like- Music, Videos, Apps, E-Book, Information etc. This software is free to backup selected files but if you want to backup all your files you need to buy a pro version which is paid.
2. MobileTrans Phone Transfer- It is a fantastic solution to backup your iPhone data for free. This software will let you backup all your files in just one go. Just download this software for free and you can backup your data without any botherations. This will help in creating backups from both iTunes and iCloud.
3. Dr. Fone- iOS Backup - This software will let you backup all your data such as Music, Files, Photos, Videos and Apps. This is a very easy to use software which comes for free as a trial. To avail the extended benefits you need to buy this software. 
I hope that this article will guide you to backup your iPhone without any difficulties. In terms of making your data always secure, I will advise you to use both the options such as – iCloud and iTunes and backup the data on a regular basis so that you don't miss out your data in any circumstances.
Thank you for reading this article. Please support by sharing and commenting below.