In previous article, we have mentioned about best driver backup software for windows, but nowadays you must have a windows data backup also because the hard drive on your pc will fail sooner or later, malware may seize control of your system, or perhaps a critical error may corrupt your data.
If you never make regular backups, you might lose important documents, irreplaceable pictures, and settings that you might have spent hours configuring in your device.
On Windows 10, there are many methods to backup windows and data without any resort to third-party solutions, and the built-in system image tool is certainly one of them.
A system image is really a backup of windows which contains everything stored on your pc, including the entire installation of Windows 10, settings, applications, and all of your files, along with any extra drives you could have connected.
If your personal computer fails, then definitely you can use the system image backup to restore your personal computer, getting you up and running in a matter of minutes on a single or different hard drive.
In this Windows 10 guide, we walk you through the steps to make a full backup, including all of your settings, apps, and files through the built-in system image tool. So here we are telling you how to backup windows.
How to create a system image backup Windows?
As you can store the backup on another drive, network location, and even use blanks DVDs, it's best to use external storage by which you can quickly disconnect and store in a secure place.
To make a full backup using Windows 10's system image tool, you'll need to connect the external storage with enough available space and then use these steps. (If you do not know how much space is needed to store the backup, you have to just connect the drive, and the wizard will tell you to know.) Here's how:
1 You have to click on the windows icon which is present at the bottom of the left side.
2 Now open the control panel by search the control panel on the search bar.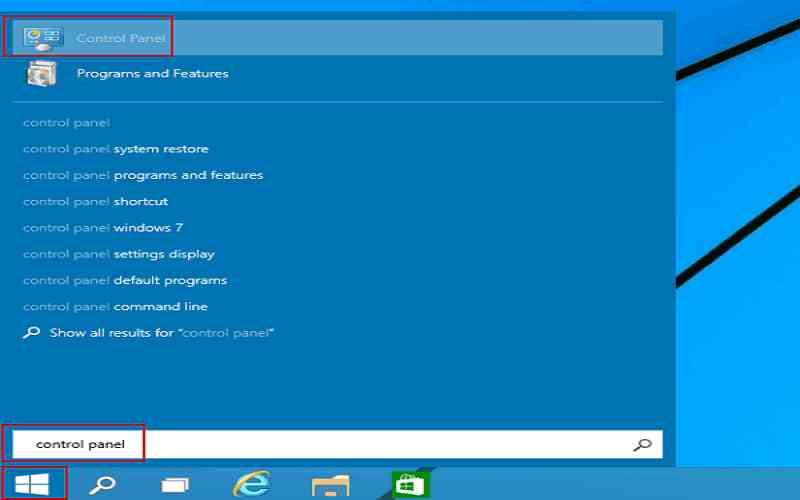 3 Click on the system and security option.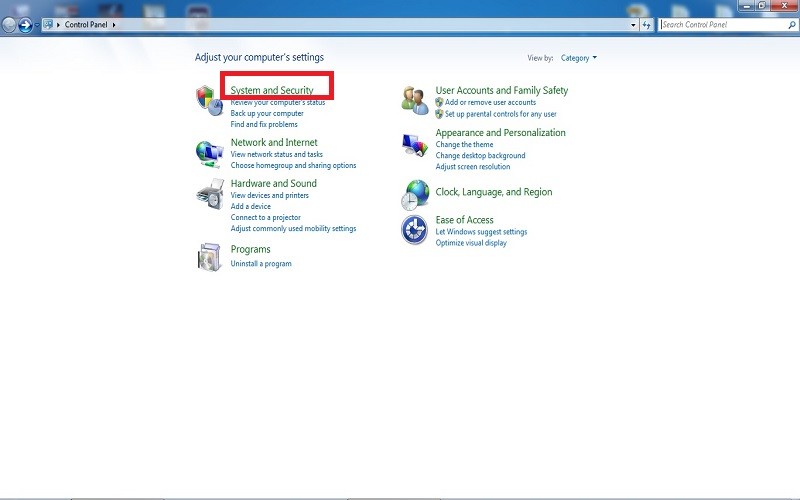 4 Now click on the Backup and restore (windows 7).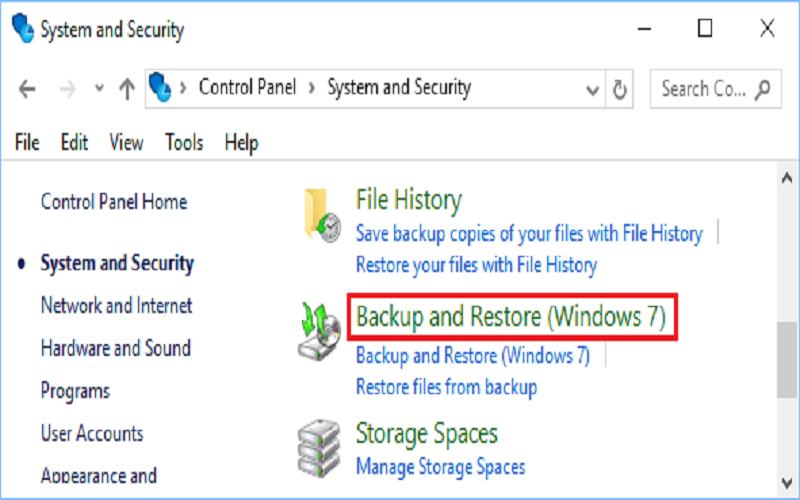 5 Here on the left panel, you have to click on the Create a System image.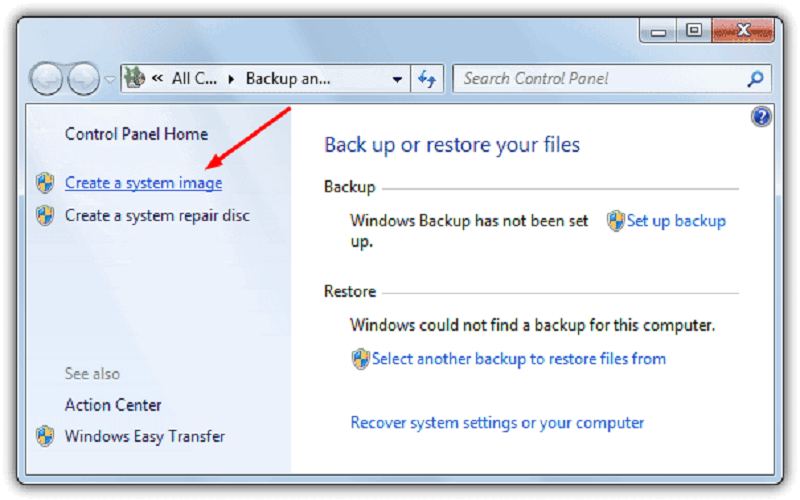 6 So here you have to select "where do you want to save the backup?".Select the option on a hard disk.
7 Using the drop-down menu, you have to select the storage to save the backup.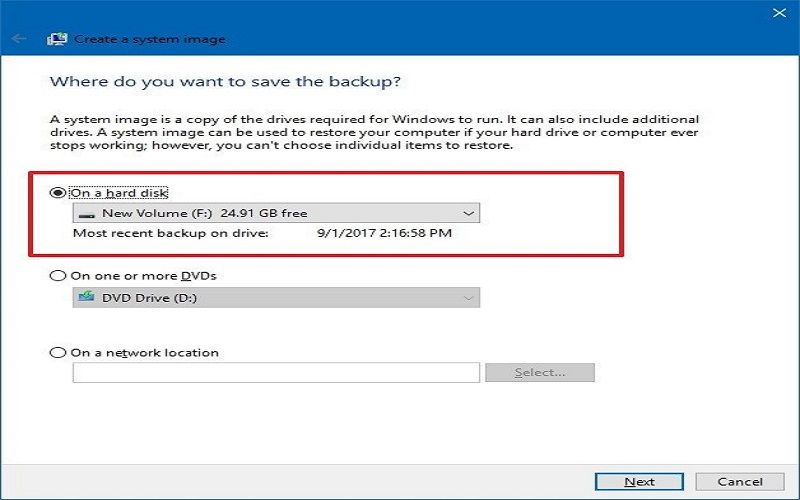 8 Now click on the Start Backup option.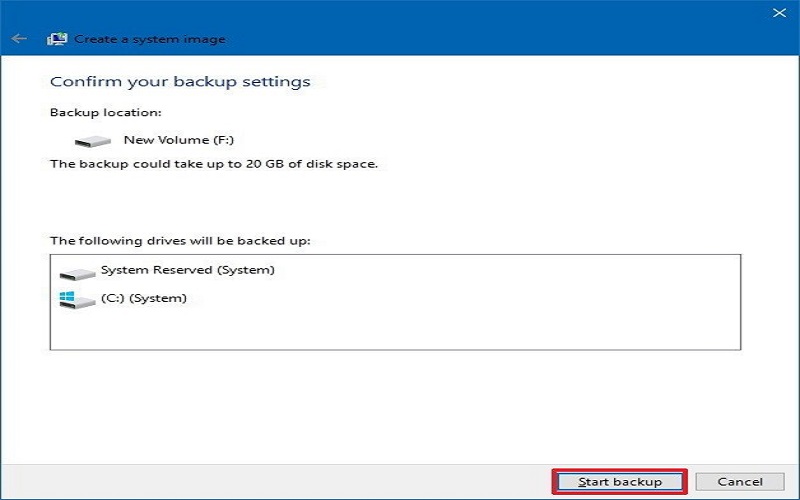 As soon as you completed these steps, the wizard will proceed to make a full backup of your system, including everything which is stored on the main hard drive, along with the system reserved partition. Throughout the backup process, Windows 10 may also use Shadow Copy, a technology which allows you to make a backup while files remain in use. So you are able to continue your work normally while the image will be created.
When the backup process is completed, you will be prompted to make a system repair disk to gain access to the recovery options if your personal computer is not able to boot. While it's recommended to generate the repair disc, you are able to always access the recovery options with the help of bootable USB drive with the installation files for Windows 10.
Note: You always are able to create a repair disc by clicking the Create a system repair disc link within the Backup and Restore (Windows 7) settings page.
Finally, make sure to disconnect the external backup drive and store it in a secure place.
How to restore the system backup windows?
1 Connect the external hard disk that contains the system repair files (or USB bootable drive with the Windows 10 installation files) to your system.
2 Now reboot your computer.
3 On the "Windows Setup" page, you have to click the Next button.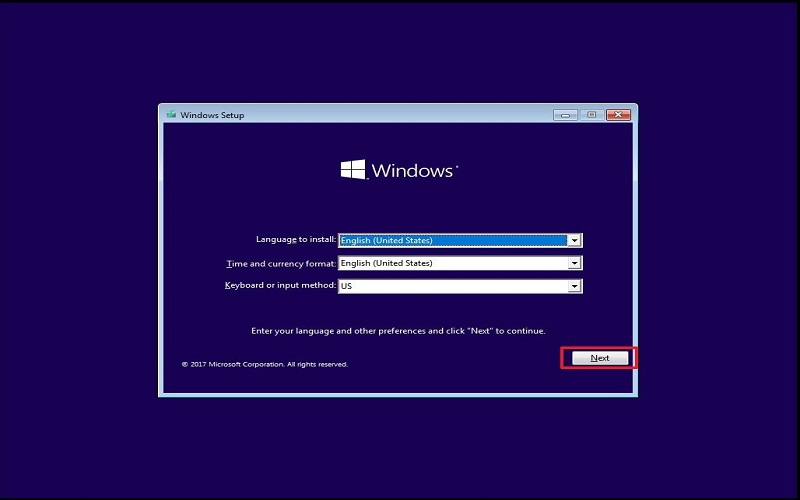 4 Click the Repair your computer option which is located at the bottom-left corner.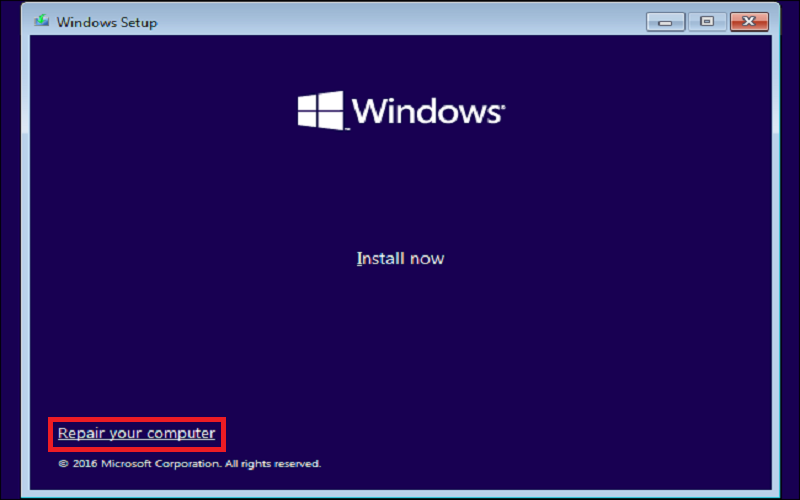 5 Click the Troubleshoot option.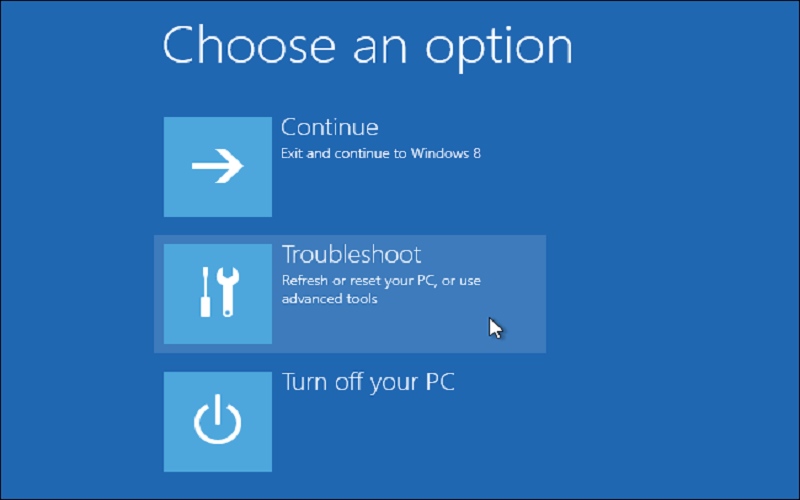 6 Now click the System Image Recovery option.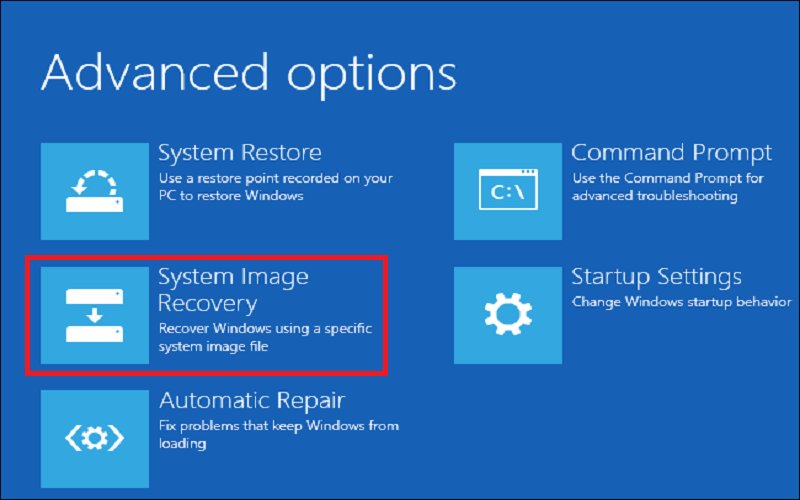 7 You have to choose the target OS. (In this case, Windows 10.)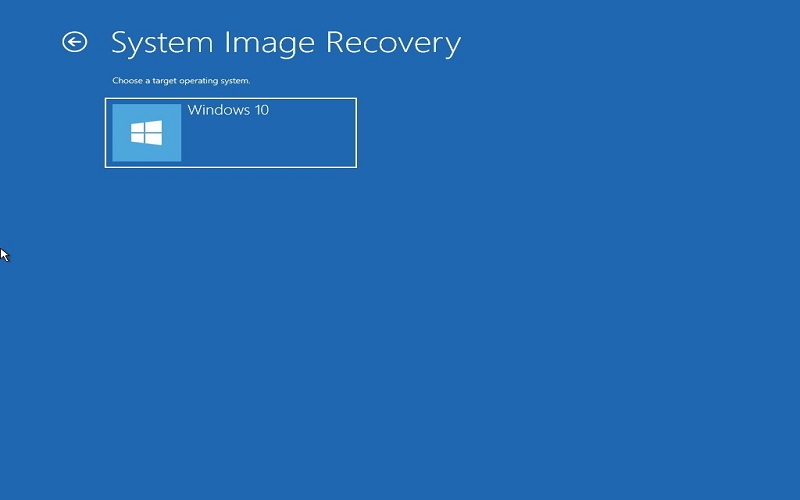 8 On the "Re-image your computer" page, select to Use the latest available system image option and click next.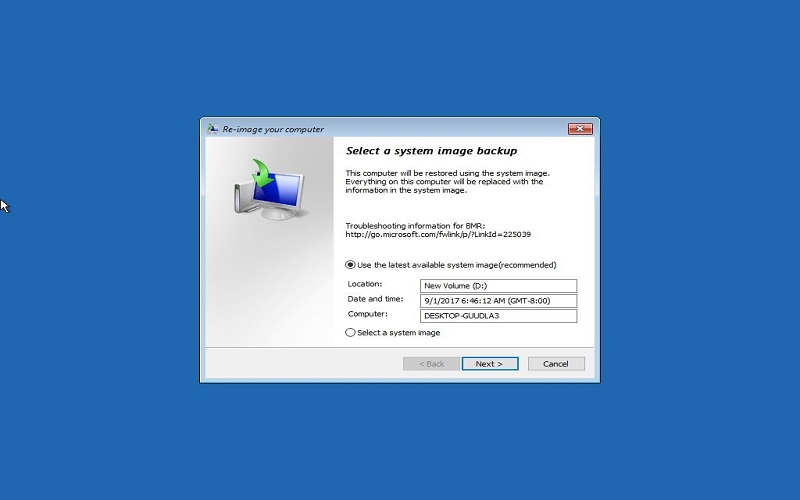 9 If you're restoring full backup windows to a new drive, you can also select the Format and repartition disks option. (Use this option very carefully, as it will erase any existing partitions and disks on your computer.) and click next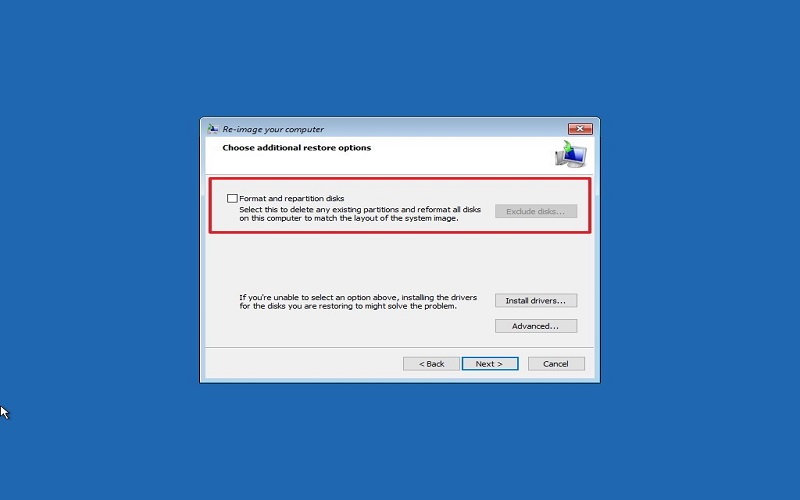 10 Click finish.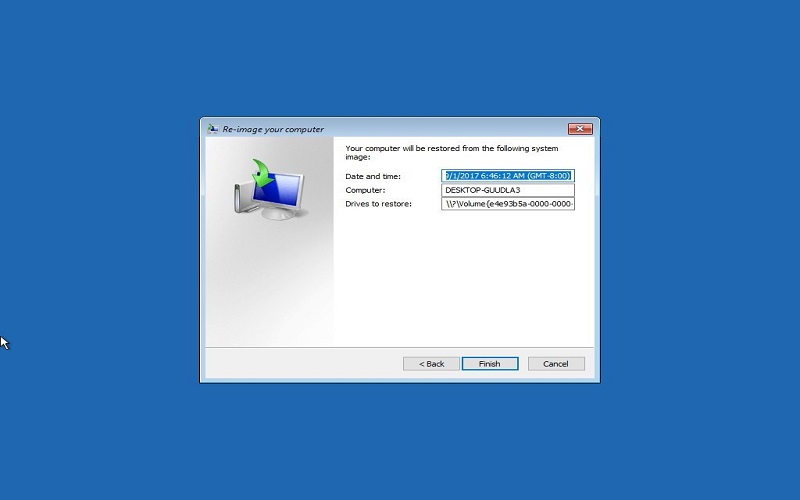 11 Click Yes to confirm that the backup will replace all the data on the drive.
Remember that the time to finish the recovery process will depend upon the amount of data and your hardware configuration.
Wrapping Up
Usually, a system image backup windows will come in handy to make a copy of your whole system before upgrading to a brand new version of Windows 10, just in case something goes wrong or you wish to rollback to a previous version. If your device is experiencing issues after Windows 10 automatically deletes the last installation. It is also recommended to make a full backup regularly in case there is a system or hardware failure, or after spending several hours configuring your system with a clean installation and applications. Then if something goes wrong, malware sneaks in, or you just want to begin from scratch, you are always able to restore your system in minutes with all of your apps and settings, including those traditional desktop programs.
The only clause with this specific feature is that you need to be proactive making full backups regularly, as you can only recover your system and files since the last backup you created. Any documents, settings, and apps you might have created changed, or installed after the backup won't be recoverable through this process. Furthermore, it is a feature designed to recover your whole system, not to restore settings, files, and applications individually. If you wish to keep an up-to-date copy of the files, you need to think about the using of system image tool in combination with File History or OneDrive.
Although this whole procedure is focused on Windows 10, the system image backup tool has been around for a long time. So it means that you may also refer to these instructions if you're using Windows 8.1 or Windows 7.
So, that's how you can backup Windows 10.
You may also like to read:

10 Best Driver Backup Software For Windows