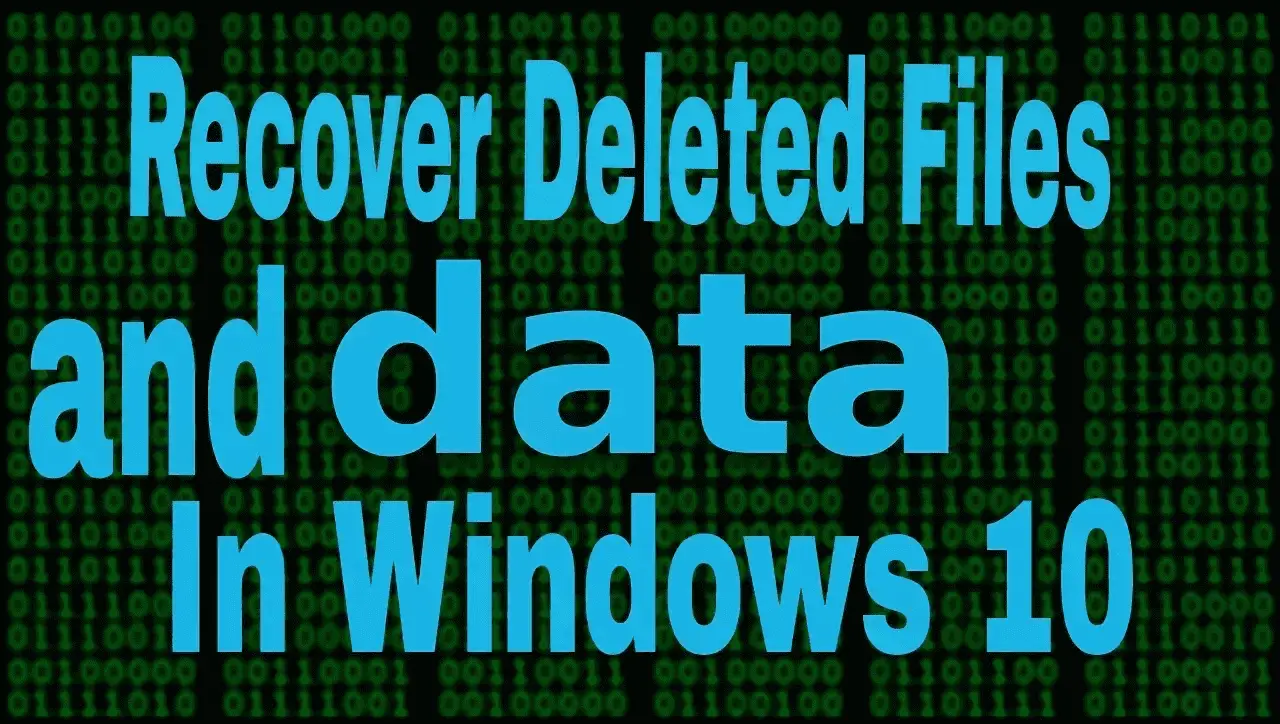 If you want to recover deleted files on your windows, here you will know how to do it.

It happened and happen with most us that we accidentally delete some important file and then regret. Well, there is nothing to worry about because deleted files are recoverable. Here we will let you know why and how.
Why are deleted files recoverable?
Most of us think that data get deleted permanently as soon as we delete them. But in reality, nothing happens like that. In reality, your files are just marked deleted, and thus your system never finds its existence. These deleted files and data is still there in your storage but get overwritten with other files as soon as you add. In case if the deleted files are not overwritten, you can recover them using data recovery tools.
How To Recover The Deleted Data On Windows 10
Before you start with file recovering process make sure that data is really deleted and no backup includes this data. Below we have explained how to get sure that data is deleted.

Recycle Bin
You may think it's useless to check recycle bin, but some really soft skilled peoples simply delete a file from the location and think data is permanently deleted. But in reality, they are moved to recycle bin. So, check your recycle bin to make sure that your essential deleted data is not there. If it's there, click right on it and restore it.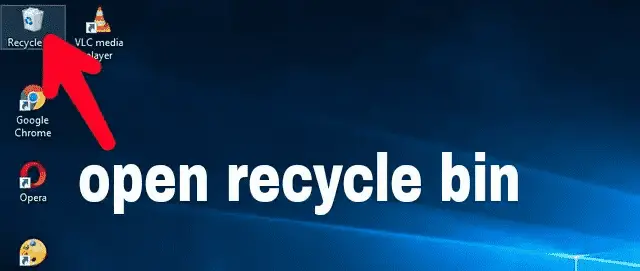 Backups
Explore the backup drive and check if your necessary files are there.

Cloud Storage
If your files were stored in cloud storage like Google Drive, Onedrive, etc. then there is a chance that your file can be in the trash folder. So check out the folder to make sure your data is deleted permanently.

Search Your File
This is the last approach to make sure your file is deleted or stored somewhere. Just enter the accurate name of your file in the "Search Bar," and your windows will let you know whether the file still exist in storage or not.
Recovering Deleted Files
So, in the above steps, you have confirmed that file is deleted. So, now we will be using some third-party recovery tools to recover the deleted files. There are many tools to do so buy here we are retrieving the file with Recuva as its safest way to extract your deleted files. Have a look at the stepwise procedure.

Step 1: Download and Install on other Windows 10 PC
First of all, you will have to download and install the Recuva portable version recovery tool from the legal source. Once installed, extract and move the tool to an external drive (USB Flash Drive).
Note: Don't install or download the file on target PC as it may overwrite the file you're planning to recover.

Step 2: Connect USB Flash Drive To The Target PC
Now, you will have to connect the USB Flash Drive that contains the Recuva recovery tool to the target PC donating your deleted important file.

Step 3: Launch The Recuva Tool
Now simply launch the Recuva recovery tool from the connected USB Flash Drive. A recovery wizard will appear on your screen, and that will guide you throughout the recovery process.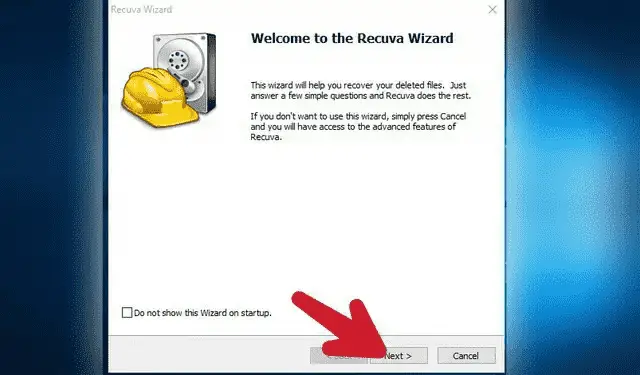 Step: 4 Click On Next
Once you click the next tab, a new page will appear where you will have to define the file type. Select " All File" available in the file type category.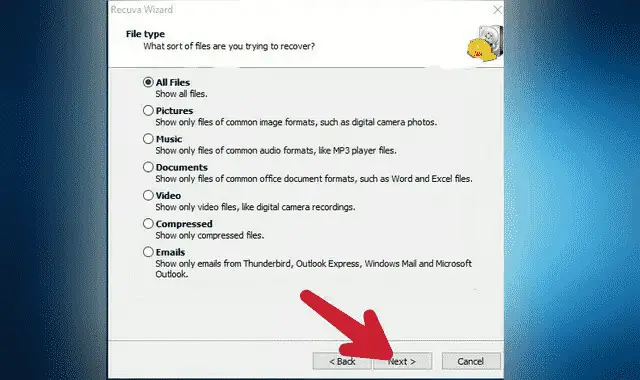 Step 5: Select The Location
Once you define the file type, you will have to define the location where you've deleted that important data or file. Here you can choose to recycle bin, drives, documents and external storage as well. However,  If you don't remember the exact location, just click on " I'm not sure" and click on "Next."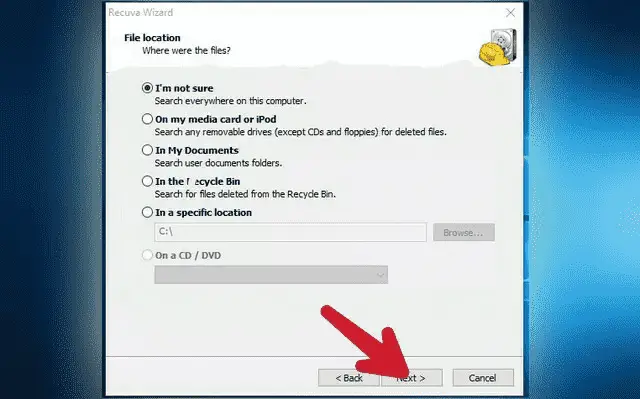 Step 6: Start The Scan
If you want to do a deep search, don't forget to click on " Enable Deep Search." It may take a long time to scan your drives, but with the deep scan, there will be more chance of recovering your important file. In Case, if you don't want to do a deep search, simply click on "Start" without clicking on the deep scan and the scanning process will begin.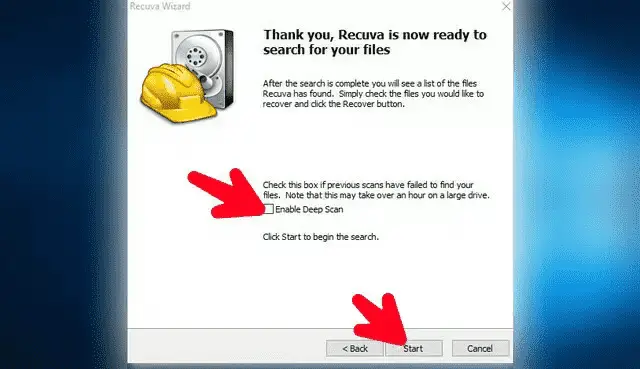 Step 7: Quick Scan Result
It may take some time to get the list of files in interface. Once the scan gets complete, you will get a list of recovered files with a colored dot next to them which indicates whether the file can be recovered or not.

Red Dot: It means data is overwritten and can't be recovered
Green Dot: It means data is not overwritten and can be recovered easily.
Orange dot: it means half of your data is overwritten but can be recovered.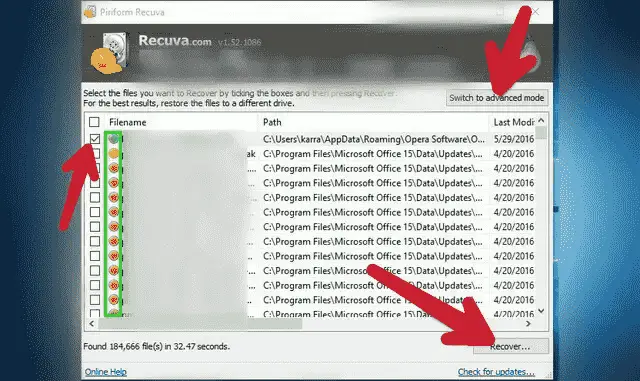 Now you can simply select the file that you want to recover and click on "Recover" tab available at the bottom right.

Step 8: Advanced Mode
If you want to access advanced options, click on "Advance option." It will allow you to search file with the name and in particular directory with ease.  

That's it. In Case if you're file doesn't appear in the recovered list in the quick scan, simply repeat the procedure again and select deep scan this time. The deep scan will take hours, but it will surely list your important file in recovered section.  

Pro Tips:
Data recovery is possible only with magnetic drives, SSDs delete file permanently and thus they are not recoverable with any tool.

To make sure your important data is not overwritten, don't add any more data to your storage.

Recovery tools can also recover 



Summary
So that's how you can recover deleted files in windows 10. Hope you like the content it helped you to recover most of your deleted important files. Keep following us to stay updated with latest tech trends and tutorials.