In previous article, I have mentioned Best PDF Comparison Tools (Open Source and Paid) and How to password protect google drive documents? Step by step Guide but now in this article I have mentioned best free or paid Pdf password remover for mac or you can say pdf unlocker for Mac.

PDF Password Remover for Mac by Enlosoft, helps you remove PDF password for free.
Enolsoft PDF password remover for Mac helps you remove the restrictions password with one click, you can get a PDF file without restriction, it allow you to do any processing, no matter the print, edit or copy.
Have free and paid versions
You can decrypt password using 2-4 steps.
Show decryption time and speed.
You can also convert PDF to Word, Compress PDF files using it.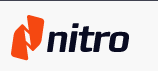 If you want a good balance between being able to remove PDF passwords easily and affordably while at the same time having access to advanced PDF manipulation features, there's no better app than Nitro PDF Pro. 
Nitro PDF Pro is an intuitive PDF editor with dozens of pro-level features.
Easily remove PDF password
Convert documents into editable Word, Excel, PowerPoint or other Microsoft office formats
It also has editing tools make adding, deleting and altering text and images simple.
Merge PDF easily.

Adobe Acrobat is one of the widelt used apps created to manipulate PDFs, from editing text to embedding signatures to creating fillable forms to securing contents with a password. 
You can easily remove password from PDF using Adobe Acrobat, but one of the things of Adobe Acrobat is you must know PDF password to remove it completely, so it is not useful when you completly forgot password of PDF.
Adobe Acrobat is a powerful way to edit your PDF files.
You can try it with free trial, after that you will have to pay $20 a month
Using it you can edit text, add signatures etc. in PDF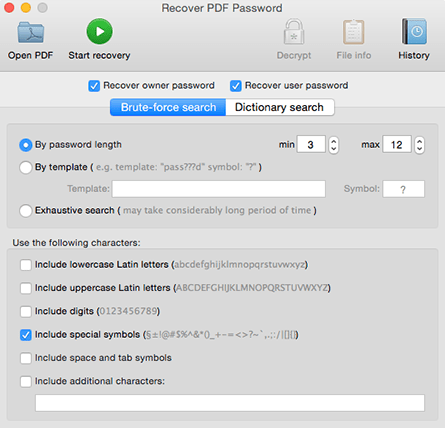 Losing passwords to PDF files is unpleasant, yet not uncommon. As a result you cannot access your important data and maybe even have to recreate a large document from scratch. Recover PDF Password Mac app is the solution you will greatly appreciate.
There are 3 ways to recover password: By template, By password length and Exhaustive search
You can use Exhaustive search method, if you completely forgot your password.
You can use password length, if you remember a part of the password, but cannot call up the whole key combination.
Get rid of password protection at all
Use "File information" button in Recover PDF Password to get general (file name, PDF version, etc.) and more specific (revision, owner string, etc.) information about your protected PDF file.
With Recover PDF Password for Mac you get well-organized history of all previously recovered passwords.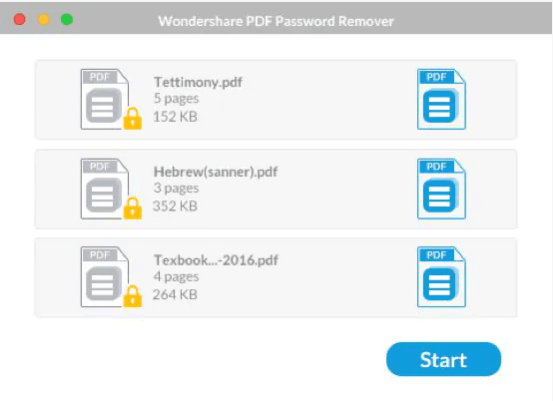 This software is Easy-to-use PDF decryption tool to unlock protected PDF files on Mac and it is tailored made to remove open and user passwords of PDF files on macOS. By removing these passwords you will be able to view, edit, copy, and print your PDF files anytime.
PDF Password Remover for Mac allows you to import many files and unlock them simultaneously with just a click. This software is powerful and accurate. 
You can import unlimited protected PDFs for simultaneous decryption.
If an open password is required, you need to enter the right password first and then remove protections from PDF files
That's it from us, if we have missed any excellent pdf password remover for mac, you can mention it in comments.
You may also like to read:

Top 5 Best Screen Recorders For Mac (Free)

How To View iCloud Photos Online?

How To Enable or Disable 3D Touch On an iPhone?