Quickbooks is a software that helps to make business accounting easy. You can easily handle bookkeeping, sales tax, and invoicing, track bills and expenses, provide customizable reports and dashboards, and manage your business anytime.
It is however not without its drawbacks like the cost of using it. Therefore, you may want to consider some of its alternatives if you have difficulty using this app.
This guide will recommend some of the best free Quickbooks alternatives you can explore for better and cheaper business account management. Let's get to it!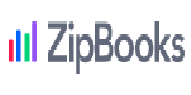 ZipBooks is accounting software that sends invoices, tracks time and expenses, integrates with your bank & lets you process credit cards. It is simple accounting software that makes you more innovative as a business owner.
Features
You can send professional emails in real-time.

You can get paid seamlessly with all major credit cards.

It provides smart insights and reports to help retain your most profitable clients.

It lets you create and send invoices.

You can automate everything with recurring auto-bills.

It seamlessly integrates your billing into your books
Lendio is your one-stop shop for
business finances. It is one application for funding options, and one tool to get your finances in check. 
Features
You easily match and categorize expenses. 

It provides the data to make the best business decisions.

It's as easy as handing over your up-to-date books to your accountant. 

You can customize your invoice to fit your brand.

You will get paid on time, every time with automatic payments. 

You can stay on top of your books to increase your funding options through Lendio.
3. 

Zoho Books
(14-Days Free Trial)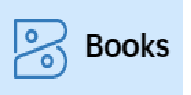 Zoho Books is an online accounting software built for your business. It manages your finances, automates business workflows, and helps you work collectively across departments.
Features
It offers end-to-end accounting.

You can add your colleagues and your accountant to your organization so they can log time, view reports, or manage your accounts.

It enables you to skip data entry when you import your bank statements to the platform.

You can set up rules to categorize your banking transactions. 

It lets you reconcile transactions in moments and stay tax season ready.

You will get precise cash flow predictions using our banking dashboard.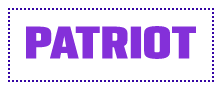 Patriot Software is an accounting software that is powerful, affordable, and simple to use.  It is known for excellent customer support based in the United States, lower prices than nearly every competitor, the highest reviews & awards in Accounting and Payroll industries, etc.
Features
You can invoice, pay your bills, and get financial reports. 

You can also track your money. 

It lets you toggle between cash basis and accrual. 

You can automatically import bank transactions. 

Accurate tax calculations guaranteed

Free payroll setup

Free direct deposit or print checks

Customizable payroll

Unlimited payrolls for your employees
5. 

FreshBooks
(30-Days Free Trial)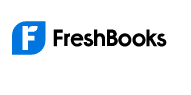 Do you want to say hello to effortless-organized books? Consider FreshBooks. It helps in the smooth and secure running of your small business.
Its double-entry accounting offers everything you need to stay organized for tax time, stay compliant with regulations, and make decisions based
on up-to-date insights.
Features
It lets you generate invoices for clients quickly and with a few clicks.

You can organize your business expenses effortlessly.

It implements log hours onto the invoice without hassles.

It ensures compliance with accurate reporting.

It helps you to know the metrics that matter.

It offers automated bank reconciliation.

It has a mobile app that helps you to stay connected with your clients.
6. 

Wave
(Free)
Wave is your go-to software for managing your business account like a boss. It is a one-stop money management for small business owners like freelancers, self-employed entrepreneurs, consultants, contractors, etc.
Features
It offers invoicing software that saves you time, gets you paid and makes managing customer information stress-free.

Recurring invoices

It sends overdue reminders. 

You can track your income and expenses painlessly.

It is simple, reliable, and secure.

It processes credit cards automatically with a low  fee

It offers auto-categorization with AI in place to remember your categorization edits.

Wave App for receipt scanning. 

It adds unlimited partners, collaborators, or accountants.

It will access banger reports like Overdue Invoices & Bills and Profit & Loss.
7. 

Synder
(7-day trial)
Synder is an e-commerce accounting software that will take the e-commerce business to the next level. It provides ways to grow your business by analyzing your performance across multiple platforms, products, customers, seasons, and more.
It also helps to automatically synchronize transactions to your accounting software and track how much you spend on fees and taxes.
Features
It syncs different types of transactions into one place in real-time.

You can record financials from all channels in one accounting system

It lets you control your multi-channel inventory with product mapping.

You can also track COGS and other metrics across all channels. 

You can reconcile your bank account and accounting software – no discrepancies

It lets you create up-to-date P&L and balance sheet reports in a few clicks.
That's it.
You may also like to read:

Best Apps Like Whisper (Alternatives)