Social media marketing is one of the modern ways to grow your brand's reach, increase sales, and increase business revenue. Using specific online marketing toolkits like Social Blade is also helpful in recording better productivity.
Social Blade is a tool for tracking media statistics and analytics that will enable you to grow your audience and help optimize your content creation. However, it may not be the best tool for every business.
You may prefer other tools like it for maximum productivity with a low budget or other reasons known to you. Therefore, this post will discuss the best free Social Blade alternatives for tracking, monitoring, and analyzing your social media accounts. Here they are!

NoxInfluencer is the perfect influencer ambassador for your brand. It is a website tool for YouTube management, it lets you view any YouTube channel stats, rankings, value, and video data. It is an Influencer marketing tool that will make your work easier by conducting searches, performing accurate analysis, making quick contacts, and creating auto influencer marketing campaigns. It helps to manage, optimize, and grow your YouTube channel.
Features
It is free.

It supports about 10 languages.

It features Noxscore with five dimensions to analyze channel quality.

It provides access to growth data.

You can see the video tags used for YouTube SEO.

It lets you see video interaction rate, channel view ratio, and estimated video value.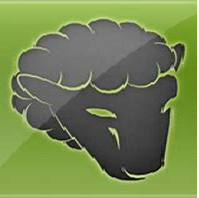 StatSheep will give you YouTube stats and channel analytics in one place. It is reliable for tracking daily subscriptions, growth, and the number of views of any channel.
StatSheep charts and channel comparison tools will help you to digest your channel stats, and you will see how they perform against your competitors.
Features
It provides channel statistics for all the top YouTubers.

You can track daily, weekly, and monthly YouTube channel growth.

It lets you compare your YouTube stats with other competitors.

It offers you the opportunity to join YouTube partnerships through ScaleLab.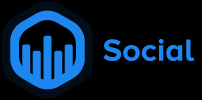 SocialTracker, as its name implies, is a tool that lets you track the social media performance of influencers and brands. It provides interactive social media analytics reports that will help you analyze your profile's performance over time.
Features
It analyzes followers and their activities on YouTube, Instagram, TikTok, Twitter, and Twitch.

It lets you measure the performance of any profile. You can monitor your account and your clients and competitors too.

It saves time on reporting.

You can compare account performance to similar social media accounts.

You will get high-quality weekly and monthly performance reports in PDF format.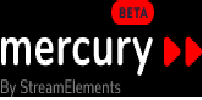 Do you want to engage, grow, and earn? Mercury by StreamElements is the right tool for you. It offers brand sponsorship for YouTubers and real-time tools that will improve your engagement within a short time.
Features
You can make your video thumbnails stand out with live goals.
It lets you connect with top brands and earn a living from your YouTube content.

Your channels will grow faster with real-time goals and dynamic descriptions.

You can uplift engagements by an average of 60%.
VidIQ
(Freemium)

Vidiq is a freemium tool that is designed to boost your YouTube views. It is a YouTube analytics tool that gives free insights and guidance to keep your channel growing. It has the most advanced growth tools for video creators, is trusted by leading creators, and is ideal for discovering how to grow your YouTube channel with professional coaches.
Features
It helps you understand what's working for your channel.

You can boost your YouTube views.

You can organize and highlight your files with tags and labels.

It works as a browser extension.
My Follower is the ideal tool to get a weekly report about your current number of followers, it will help you track how your campaign is performing, and you will easily get your followers directly to your inbox.
Features
It creates a weekly report about the changes in your user community.

It uses each social network API to control your metrics.

It has powerful tools that will provide insights into your followers on Instagram, Twitter, Facebook, or Youtube channel.
Coco
(Freemium)

Coco is a social media analytics tool that helps you analyze social media profiles and campaigns, compare pages, and find the best influencers for advertisement.
Features
It lets you find influential creators on social media.

It analyzes and reviews social media networking pages by companies.

It compares social media analytics with competitors.

It analyzes the behavior and interests of the social media audience.
That's it.
You may also like to read:

Confluence Alternatives (Open Source)

Google Analytics Alternatives (Open Source)