Google Analytics keeps you in control of your web analytics, providing you with valuable insights on your customers and site visitors so that you can better optimize your web content and promote your products and services. 
Many businesses use Google Analytics, but it may be best to consider a tool you can control that is more peculiar to your business.
There are other tools like Google analytics that give you full control and easy access. However, it may be difficult to find them, and that is why this post is written for you. You will discover the best open-source Google analytics alternatives and how they apply to your website.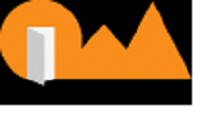 Open Web Analytics is a free and open-source web analytics framework that will help you to analyze and control your site's traffic while keeping you in control. It is a great option for tracking, managing, and analyzing visitors' web usage.
Features
You can run it under your domain as part of your web applications.

It is customizable. Hence, you can extend it to meet your needs.

It features CRM Systems for tracking WordPress and Mediawiki-based websites and admin events.

It provides standard metrics, dimensions, and reports.

It supports integration with raw data.

You can monitor analytics via your dashboard.

It lets you see heat maps of where users click.

You can track clicks on all DOM elements on your web pages.

Matomo is one of the best Google Analytics alternatives that protect your data and your customer's privacy. It is a powerful web analytics platform that gives you full data ownership on your website. It is recognized as a leading global web analytics solution and many people believe it is second best only to Google Analytics itself.
Features
You are in full control of data ownership and privacy protection.

You can import your historical Google Analytics data to it.

It has accurate data reporting.

You can securely track personal data according to privacy laws.

It sets no data limitations.

It is customizable to meet your needs.

You will get expert support that will save you time and money by providing help on how best to use the tool.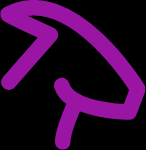 GoatCounter offers easy web analytics without tracking your or your customers' personal data. It is an open-source tool that is available as a hosted service or self-hosted app. It is great for small and medium-sized businesses with its seamless tracking solutions. Though it has a very basic design, it has several technical functionalities that will help improve your productivity.
Features
It is fast and lightweight. You can use it from your application's middleware or import it from log files.

It is easily accessible and works well with assistive technology like screen readers.

You can always export all data and cancel at any time.

It keeps track of referring sites and campaigns.

It identifies unique visits without cookies or persistently storing personal data.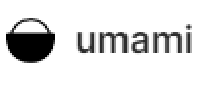 Umami is the program that lets you own your website analytics. It is an open-source, privacy-focused alternative to Google Analytics that helps you collect the data you need while respecting the users' privacy. It does not collect any personal information, use cookies, or track users across websites.
Features
It is GDPR compliant.

It does not display cookie notices which may be annoying.

It is easy to use without running complicated reports.

It measures the essential metrics you care about and displays everything on a single page.

It offers a detailed breakdown of your web visitors.

You can capture events like button clicks on your website.

Real-time view of your current website traffic.

You can track an unlimited number of websites with a single installation.

Shynet is a modern, privacy-friendly, and detailed web analytics that works without cookies or JS. It is cookie-free and fits as a perfect alternative to Google Analytics. Shynet does not require handling your web visitors' info to a third party like some other web analytics tools. 
Features
It is lightweight and runs on a single machine.

It supports multiple users and tracks multiple different sites.

It gives you information about several events like Hits, sessions, page load time, duration, referrers, etc. on your website.

It supports a collaborative workflow where administrators can easily share services with other users.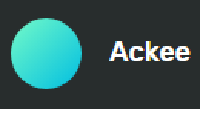 Do you want to track without being tracked? Tyr Ackee - a self-hosted, Node.js base analytics tool for people that care about privacy. It is a great alternative to Google Analytics which runs on your server, analyzes your website's traffic, and provides useful statistics in a minimal interface.
Features
You will get an overview of all your websites and analyze their performances together.

You can add, edit, or delete your domains.

It provides web insights like views, referrers, durations, etc.

It is fully open-source and self-hosted, hence, ensuring transparency.

It features unlimited domains.

It is cookie-free and secure.
Offen Fair Web Analytics is a seamless tool that is open, lightweight, self-hosted, and free. It lets your users access their data and help you gain valuable insights for improving your service. It lets you opt-in to data collection or decide to not participate and it helps you to track the data of all pages where your installations flow.
Features
It is open-source, secure, and free.

It is self-hosted and complies with GDPR guidelines.

You can

easily analyze

multiple websites within one installation.

You can share all account information within teams.

It stores user data for six months before deleting it.
You may also like to read:

Best Teamviewer Open Source Alternative