The cryptocurrencies are treated as the future of the money. The decentralized digital cash system allows the users to quickly transfer money from one account to another account. Besides, the whole process is 100% safe. It doesn't even require the identity of the users for verification. As a result, it is becoming popular day by day as an alternative to real money. A lot of companies and individuals are also investing in it as the value is increasing day by day.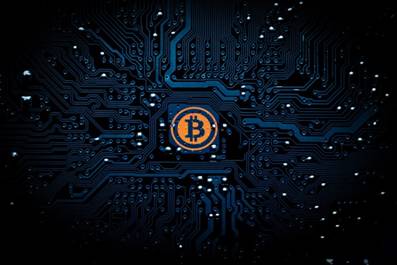 As like as other countries, Cryptocurrencies are also a becoming popular in India. It also has a great future in this progressive country. The Bitcoin is the most popular cryptocurrency in India. However, Ripple and Ethereum are also doing well. However, they are not easily purchasable. Today I will show you how to purchase Ethereum and Ripple in India in the easiest ways.
How to Purchase Ethereum and Ripple in India
Ethereum is one of the top alternative altcoins of Bitcoin. Someday ago, the price of Ethererum was under 100 USD and now it's almost 250 USD. Though the price of Ripple is not so much when compared to Bitcoin and Ethereum, still it is treated as one of the best cryptos for investing. The Ethereum and Ripple also have an impressive growth in the price chart. However, you will not be able to buy those coins easily as like as Bitcoin in India. There are only a few safe exchangers available to purchase these coins. We have discussed the process of buying Ripple and Ethereum from them.
Buy Ethereum and Ripple on Koinex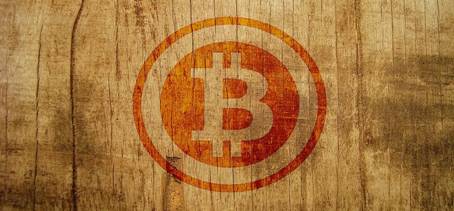 Koinex is a trusted cryptocurrency exchange site which just started their journey recently. You can directly purchase Ethereum and Ripple in India from this site by depositing INR. Follow the below steps to buy from Koinex:
At first, visit Koinex.in and signup for an account.
Verify your email address.
Then complete the KYC verification process.
It may require 3 to 4 days to verify KYC.
Deposits INR to your account by available options.
Click on the navigation bar of Ethereum/Ripple to buy.
Enter the amount you want to buy.
Confirm the amount to buy.
If you do it successfully, you will be able to buy the coins.
Additionally, you can get free bitcoins worth Rs 50 INR with this referall code https://koinex.in/?ref=8ccf52
Koinex is a great site for buying all the top cryptos like Bitcoin, Litecoin, Ethereum, etc. They have a dedicated customer service team to help you with any kind of issues. You can also sell coins in the Koinex.
Buy Ethereum and Ripple with Credit Card from International Exchanges
The CEX.io is another great site for to buy Ethereum and Ripple from almost anywhere in the world. They provide a better rate than any other exchange service providers. You can buy up to 400$ worth Bitcoin every day. The monthly limit is 200$. However, if your account is verified, you will be able to up to 1000,000$ Bitcoin per month. Follow the below steps to easily buy Ethereum and Ripple from CEX.io:
At first, go to the CEX.io and register a new account.
Add your credit card as payment method. You can also add a Bank Account.
An amount of INR will be dedicated from your bank account and credit card to buy the Ethereum.
Along with this you can also buy it from Binance. All you have to do is buy BTC from any indian exchange, transfer those BTC to binance and then convert it to Ripple there. You can creat an account on Binance with this referral link - https://www.binance.com/?ref=17990115
Convert Bitcoin to Ethereum and Ripple:
If you already own Bitcoins, you can easily convert them to Ethereum and Ripple. Changelly is a great site for converting crypto coins quickly. You will only need to pay a small amount for converting.  You will need the wallet of Ethereum and Ripple to get the converted coins.  Follow the below steps to convert Bitcoin to Ethereum and Ripple from Changelly:
At first, go to changelly.com.
Sign up for an account with real info.
Select Bitcoin to convert to Ethereum/Ripple.
You may buy Bitcoin from Zebpay or Unocoin for converting.
Enter the amount you want to spend.
It will show the amount you will get after converting.
After that, click on the exchange and then confirm.
Provide the Ethereum/Ripple wallet to get the converted coins.
It will take around 10 to 15 minutes to get the coins in your wallet.
Hopefully, the above guides will help you to easily purchase Ethereum and Ripple in India. If you are still confused about any process of buying, please let us know by comment. We will try to help you.