The gaming consoles are really in hype since last few years and lot more gamers think that consoles are the perfect device to play games. It offers an exclusive environment to play favorite and latest trendy games and allows them to access the latest games which can be accessed through online gaming network.
The Sony PlayStation series has served a lot of gamers in terms of offering them a thrilling, exciting and adventurous gaming experience through their wide variety of games. Ranging from Racing Games to Gully Cricket, this console has become a godfather for all the gaming enthusiasts out there looking for gaming as their die-hard passion. But well here an exciting question arises?
Do you really know PS3 has a lot more to offer other than just the Games. In terms of answering this surprise, Yes Playstation 3 Lets you watch your favorite movies through its USB ports.
Just other than the gaming, the PS3 offers one of the other perks i.e. playing movies from your external hard drive or flash drive. The PlayStation 3 is really an entertainment console that allows you to play the wide variety of common video formats which are supported through codecs such as – AVI, MPEG, MP4 etc. Through this you can just connect any of your external storage devices and can enjoy the favorite movies just similar to the videos that are downloaded through PlayStation network. This article will guide you step-by-step in achieving the ultimate aim of playing video through one of the USB ports of PlayStation 3.
So here are the steps which are as follows to play videos through USB Port:-
Step 1: Before attaching your external hard drive or flash drive, there is a little work that needs to be done to make sure that your videos work without any fail. Just organise all your videos and movies in one single folder named "VIDEO" through your computer or laptop. Now, this makes you ready to follow the next step.
Step 2: Locate the USB ports in the front facing side of the Playstation and connect your storage device to any one of them. The USB support all kinds of secondary storage devices through which you can easily play the supported video formats or movies.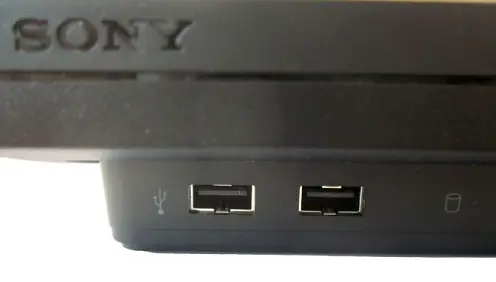 Step 3:  Now just switch on the PlayStation 3 and you are just a few steps closer to see the magic happen.
Step 4: After turning on the PS3 just navigate to the Video section on the main menu and scroll down to the storage device. For Ex- If your storage drive name is Storage Dev, It will appear as USB Device "Storage Dev".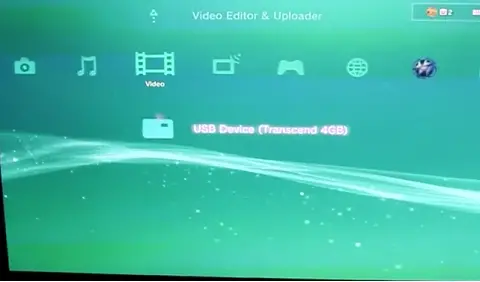 Step 5: Navigate to the video or movie you want to play and press the "X" button on your PS3 controller.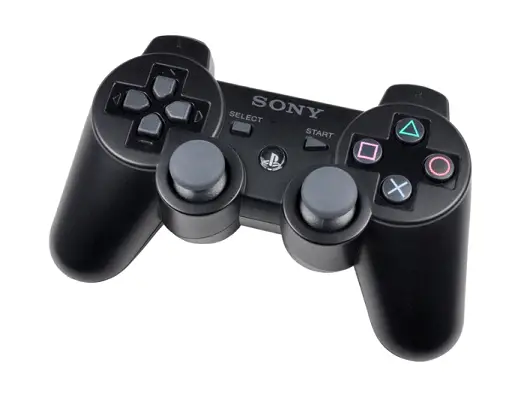 The steps mentioned are very easy to be followed and through this you can easily watch your favorite movies or videos which are stored in external drive or Pen Drive. In rare cases, there may are possibilities that your PS3 console doesn't recognize or detect your storage device. In technical terms, the PS3 console doesn't recognise the storage devices formatted in NTFS. So we need to make sure that the storage device is formatted in FAT32 Format. To achieve this, we need to follow few simple steps.
Step 1: Just connect USB device to laptop or Computer. Backup or copy all your files from storage device and save it on your computer. These files need to be copied back to the storage device after performing a simple format operation.
Step 2: Right-click on the storage device located on My computer and click on Format.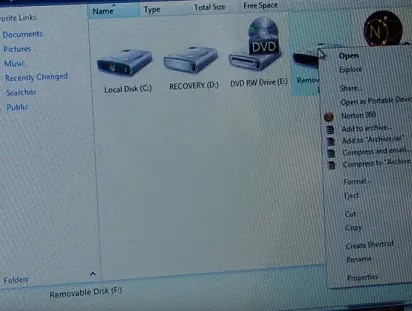 Step 3: Wait for the pop up to appear, you will get the file system option there. Just select FAT32 as the default file system and click on the Start.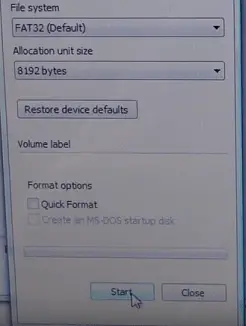 Hurray!! Now just copy back all your saved files back to the storage device and you are all set to play videos in PS3 through USB device.
We hope that your entertainment experience go amazing and allows you to take the benefits of PS3 apart from its basic "Gaming console Nature". Please share the article and leave your valuable comments regarding your experience related to this How-To.