Windows 10 is one of the most used operating systems of the current time. It comes with a lot of features and application support to give the users a comfortable and smooth experience. The windows 10 have also brought back the old start menu along with a new edge browser.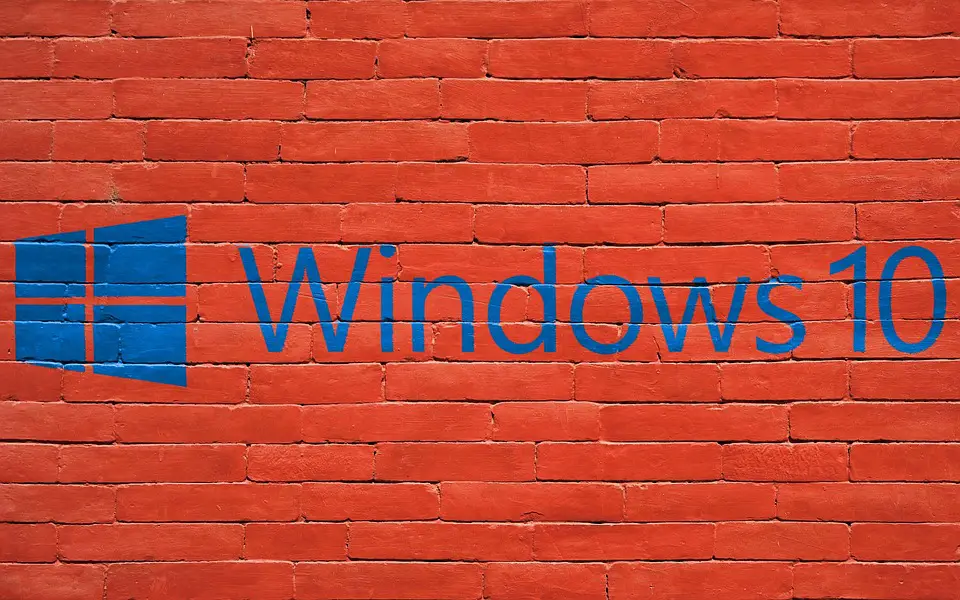 In this article, I will provide you some best windows 10 tricks and tips which will make your windows 10 journey more easy and interesting.
1.    Windows 10 free install
Do you know you can get the free version of windows 10 legally? If you have a previous version of the Windows operating system such as Windows 7, Windows 8, or Windows 8.1, you can easily upgrade it to windows 10 for free.
2.    Customize and resize start menu
In the windows 8 update, windows don't bring the start menu. But windows bring it back in windows 10 update. You can do a lot of customizing it up to your mind easily.  besides, you can also resize it into different levels. Such as you can smaller the menu, and larger it too. You can simply do this by dragging the menu with your mouse pointer.
3.    Start Menu Live Tiles
Start menu live tiles is another great addition to the windows 10. You can see a different type of information such as news, weather, and other fun things in the live tiles. The information from the live tiles will be real time.
4.    Tiles Remove from Start Menu
If you find the live tiles unnecessary and boring, you can remove them too. The process is pretty straightforward. Just select the live tiles with your mouse, click on the left button of your mouse and select turn live tile off.
5.    Shutdown and Rebooting
Turning off your PC is now easier in the windows 10. You can shutdown, reboot, and sleep down your pc easily from the start menu. You can do this by clicking on the home button and then there you will find a power button. You can shutdown, reboot, and sleep your pc from there.
6.    All app access from Home
In the windows 10, it is much easier to access your apps from the start menu. You can easily do this from the power menu. Just click on the "all apps" to access all your apps.
7.    App pinning in Start Menu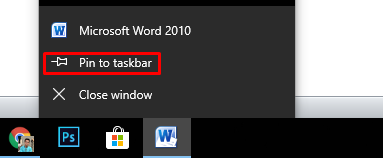 Now you can pin apps on the homepage of your windows 10. It is a great way to quickly access your apps with a single click. You can do this by simply left clicking on the app icon when it is open and turn on the pin taskbar. You can also unzip it in the same process.
8.    Searching
You cannot pin a lot of apps at the same time on your start menu. But you can find the apps quickly with another process. Just click on the search bar and write down the apps name. And then you can access the app from there easily. You can also find file, folder, or a document in the same way.
9.    Quick Action Toggle
There is a toggle in Microsoft Windows 10 called quick actions is a great addition to accessing different function easily from the home menu. You can simply access it from the left side of your pc. There you will find a chat bubble icon just click on it and then you will find the quick action toggle.
10.    Cortona and Voice Assistant
The Cortona is a great addition to the Windows 10 operating system. The voice assistant can help you in many ways. You can do voice search and some basic task of the computer with the help of Cortona. The voice assistant is an opt-in service. So you will need to turn it on to use it. You can simply turn it on from the search option. There will be a white circle after clicking on the search option, just click on it and provide some basic information like name and birthdate and then it will be ready for your service.
11.    Reminder and Direction from Assistant
You can reminder the Cortona smart assistant. Just say or type "remind me to" and the assistant will open a prompt to enter a date and time. You can also search for direction such as the nearest coffee shop or super shop by simply asking it.
12.    Multiple Desktop
Multiple of the desktop is one of the top additions to the Windows 10 operating system. You can use an app for two different tasks at the same time with this feature. You will find an icon next to the taskbar. Just click on it and on the new page you will find your current desktop. Just click on the plus (+) icon from the bottom right to add e new desktop tab.
13.    Night Light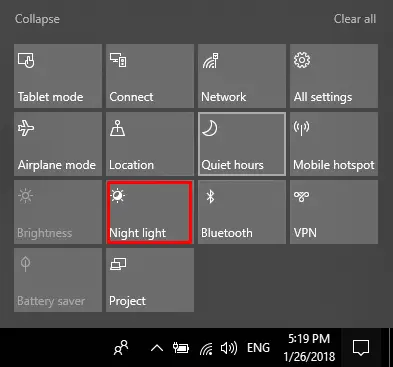 The night light is a great feature to keep your eyes safe from the green light of the desktop. It protects your eye from the green light of the computer screen. You can find the night light feature on the Quick action toggle.
14.    Title Bar Color Customization
If you find default color of the title bar not suitable for you then you can change it to a different color. Go to the personalization window from the settings and you can customize it from there.
15.    Cortona in Edge Browser
In the windows 10, you can also use Cortona inside the edge browser. It can give you a direct answer when you write a simple question instead of searching it. The result will be appearing in blue under the question with the Cortona circle sign.
16.    Fun with Cortona
Windows 10 allow you to talk anything you want with her. You can ask her anything and any question. You can even as her a joke.
17.    Automatic Update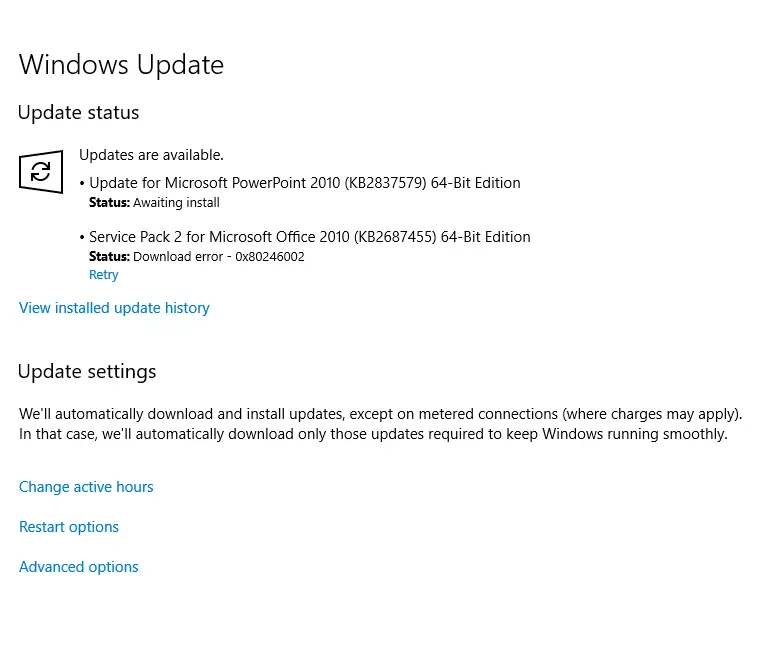 Windows 10 will update your PC without any kind of notification. It will help you to stay tension free of the windows update. Besides, it will also keep your PC health better.
18.    Change Default Search Engine in Edge
The previous version of the windows doesn't allow the user to change the default search engine of the browser. But now you can change the default search engine as per as your wish.
19.    Edge Dark Mode
Now you can also change the edge background to the dark mode. You can change the theme to dark from the settings of the edge browser.
20.    "Do Not Track" in Edge
Now you can stop advertiser from using your information to see ads to you. Just click on the three-dot and go to settings from there. Find the "Do not track request" option from there and turn it on.
21.    Login Screen Customization
Tired of the default background screen? Try something new. You can customize the windows 10 login page and select a new theme and you can also select an image for the background.
22.    Built-in Screen Recorder

Most of us don't know that there is a built-in screen recorder in the windows 10. You can record your screen with the help of the Xbox app of windows 10. Click on "windows key and G" at a time. It will open a game bar and you can record your screen from there.
23.    OneDrive File Sync
Now the OneDrive is integrated with Windows 10. OneDrive is great cloud storage for saving your files and documents in the cloud. It will help you to reduce the pressure on your hard-disk.
24.    Backup option
Now you can back up your files directly with a built-in option in Windows 10 operating system. You will require a windows blank disk or USB to do this operation. You can do it from the Backup and restore settings.
25.    Built-in Apps
Windows 10 has brought a lot of necessary apps with it. As a result, you will not download them partially. On the other hand, they will also suggest you apps and games based on your feature in the live tiles.
The above-mentioned features will give you a great experience of computer browsing. As well as, they will save your time too. If you have any question about the windows 10 tricks and tips, please let us know by comment.