Windows 10 creator update is released on 17th October of 2017. It is one of the biggest updates after the release of the windows 10. It has brought some of the coolest features along with the updated version of previous features. The creator update was free and it is available for 400 million of Windows 10 operating system. However, the new buyer will have to pay 200$ for purchasing it. Microsoft also mentioned that they will bring two updates per year in March and September month. The update will comes with security fixes and much more.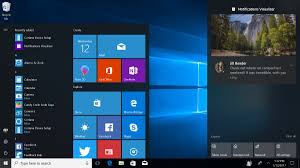 Most of the Windows 10 falls Creators Update are minor. However, the update brings a lot of needed improvement for previous features. If you want to know about the newest features of Windows 10 Creators Update then continue reading this article. In this article, we will discuss the features of Windows 10 creators update.
Below are 9 Best New Features in Windows 10 Creators Update
1) Night Light
The night light is considered as one of the best features that come in Windows 10 Creators Update. There are a lot of users who use the computer for hours after hours in the night for various reasons. Almost all of us know that the blue light of our computer screen confused our brain with daylights and ruin our sleep. As a result, almost all of the operating system of current time has added a feature mostly known as night mode. The feature reduces the green light of your app and helps you to fall into sleep easily.
The night light is almost like as the f.lux app which was previously used by a lot of users to reduce the blue light of the computer. The blue light is as like as the daylight and because of it, we cannot fall down to sleep easily in the daytime. The night light exploits the blue light and gives a rose-tinted screen which helps you to fall in sleep quickly.
2) 3D Paint
A lot of users especially the children pass countless hours with the classic paint application of the windows. Now windows bring an upgraded version of the paint app where they can draw their creative thoughts more livelily. The 3D Paint comes as a surprise in the windows 10 creator update. You will be able to draw in 3D doodling along with the 3D text. However, the classic paint app will also be available and you can use it normally.
However, the application is quite different from other 3D modeling apps. The developers were only concerned about the doodles and 3D text. You can simply draw shapes in 2D and extrude them into 3D. You can also import shapes and characters from the "Remix 3D" library as well as upload your own makings. The paint 3D is a very basic app and it requires more modifications. However, it is still a get app for kids for passing their time. 
3) New Privacy Control Settings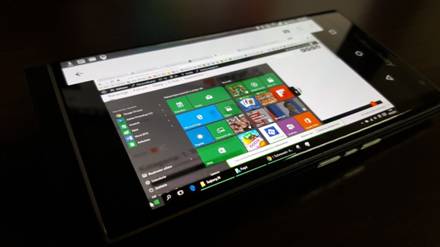 Windows gives you more control over your privacy with the Windows 10 Creators Update. There were many discussions about the privacy of user data before the update. In the windows 10 creator update, users will be able to control which data can Microsoft see and which can't. Most importantly, you will of the disturbing targeted apps by Microsoft in your new windows 10. All you need to do is disallow target ads from the privacy settings.
You can also allow or disallow Microsoft to know your location, collect diagnostic reports and some other settings. These settings will give you more power over your data.  You can also stop auto update and update manually now on your Windows 10. It will help you help you to get rid of annoying reboots and prompts asking.
4) Game Mode
Microsoft is trying hard to give a better user experience to their use with Xbox app. As a result, they bring a new game mode on Windows 10 creator update. The advanced option will give you a better gaming experience by giving more power of GPU and CPU for to your game. It will reduce the performance of the background apps and other memory hog apps to provide you a smooth gaming experience from windows 10.
 The Beam Streaming is another great addition to the Windows 10 Xbox app. Now, you will be able to stream game session with your friends instantly. All you need to do is, click Windows Key + G and you will see a floating bar will appear. It is known as the "Game Bar" and you will be able to initially stream the game from there.
5) Unified Update Platform (UUP)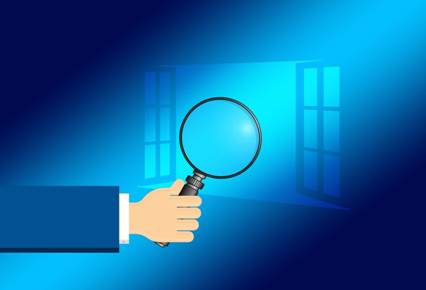 Windows was previously using the same update download technology for all the devices such as the smartphone, tablet, PC, and other devices. In the Windows 10 creator update, windows bring a new technology known as Unified Update Platform (UUP). This feature will help to decrease the size of update download over the devices. That means, there will be different technologies for the different type of devices. Microsoft says the technology will help to reduce the update download size up to 35%.
The technology will also bring the difference in the process of checking updates. Windows will decide actually when an update is necessary and they will ask you when you really need an update. It will help the mobile users most as most of the mobile user use limited bandwidth.
6) Windows Mixed Reality
Microsoft announces their Windows Mixed Reality feature as to stay fit with virtual reality, one of the trending features currently. You will need to purchase a discrete headset to use Mixed Reality from your pc manufacturer such as Dell, HP, Asus, etc. there is an integrated app called Mixed Reality Portal which will be needed to run games and apps in the Virtual Reality.
The mixed reality is a feature where you can pin apps and games. You can also enjoy TV show and moves from it. However, there are not enough supported apps and games in it. Besides, you will need a high powered machine to enjoy better from mixed reality. 
7) Smart Setting Layout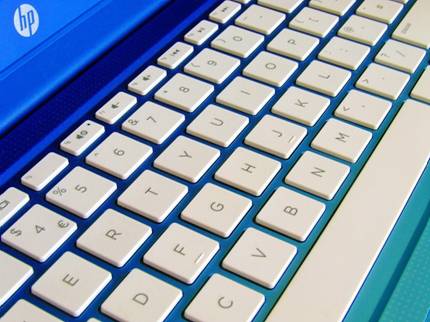 Windows 10 creator update has brought a lot of changes in settings layout. You will not find the "add a device" anymore. You have to go to the connected device tab for adding a new program to Bluetooth.   The features seem very uninteresting to me. You will not receive or send data anymore by adding a device. Instead of this, you will need to connect a device first. It will also be harder remove a connected device easily.
There were two separate pages in windows about Bluetooth and Connected Device in the previous version. But in the creator update, they combined the two pages into one and named it to "Bluetooth and Other Devices". You will be able to add, remove, connect, and disconnect a device from there.
8) Easy Disk Cleaning
There are a lot of users who feel that the hard drive of their pc is becoming full though there is not enough data. Actually, it happens mostly for the files from recycle bin and temporary files. Previously most of the users have to remove the temporary data and recycle bin file manually and other used 3rd party apps to remove them. But now they will remove the files automatically with the disc clean up feature.
To do it, go to system setting, then go to storage and turn on the storage sense on. You can do the manual clean up as well as automatic cleanup. Your recycled file from recycle bin and the temporary file will be deleted after 30 days automatically. However, you can choose what file you want to delete and what file you want to keep.
9) Ransomware protections
The Ransomware virus is one of the most dangerous viruses of the current time. When you download a ransomware attached file from the internet you PC will be initially locked and you will lose the control over it. Your all file will be corrupted and if you don't pay the hacker an amount of money, they will delete all your data from the PC. The 15% of the top business industries computer has been attacked by ransomware.
The windows 10 creator update brings the protection against the ransomware. The new feature of Windows 10 named as Windows Defender Exploit Guard will protect your PC from unauthorized changes by a 3rd party application. Besides, they update bring cloud protection service which will break a malware from becoming infectious. 
Microsoft always tries to give the best experience to their users. The new features of Microsoft will help the user to get more smooth browsing experience and safety. The features like the night light, 3d paint, ransomware protection, etc. will make your windows os journey better.