Microsoft has recently updated one of their old applications known as Sticky Notes for Windows 10 operating system. It was available on all the previous version of Windows operating system as well. However, you may not notice it as it was very small but useful feature.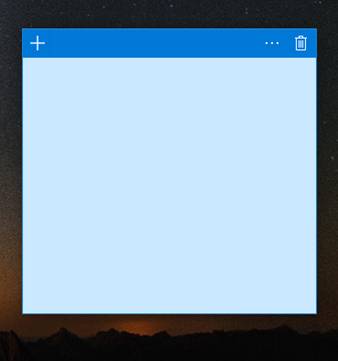 In this content, we will discuss the sticky notes. After reading this content you will know what are sticky notes, how to use the sticky notes, and how to import/export it from one computer to another. So, keep reading this article to know everything about the sticky notes.
What are Sticky Notes?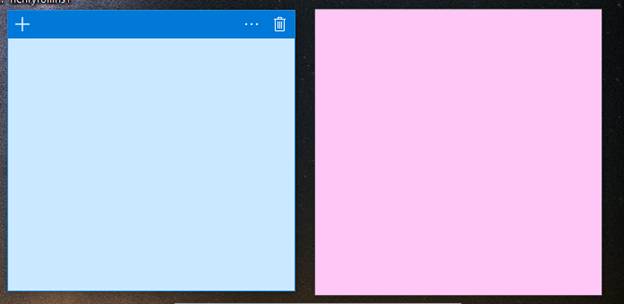 Sticky notes is a great application which was first released for windows vista as a gadget for the windows sidebar. It is a small application which allows the users to take notes and save them for viewing later.  In the month April 2016, there were around eight million monthly sticky notes users. As Microsoft has recently bought a new update for this app, the user base of sticky notes will increase much more in near future.
Sticky Notes – Windows 10 Update
The windows 10-anniversary update brings a new version of the sticky notes. In Windows 10, you will be able to start it as a standalone app along with a part of the "windows ink" workspace. Windows bring back the use of pen input in it and it can recognize the handwritten words and text. There are some intelligent features in this version such as if you write a flight number, windows will automatically show you flight information. Moreover, you can also see the stock information when you write a ticker in the note.
How to Use the Sticky Notes on Windows 10?
Most of us don't know how to use the sticky notes although the process is pretty easy. We will show you how to use the sticky notes in Windows 10 below.
1.    Open the App:
At first, you can use the search option in your system to find it. Just write "sticky notes" in the search bar and you will find it. You can also use the virtual assistant Cortona to find it by simply asking her.
2.    How to Add New Notes:
As soon as you launch the app, you will see the app loaded on your screen. The app is very small and you cannot write much in it. So the sticky note is not for writing detailed information. If you need to write bigger notes than you can use the OneNote app. You can note something like yours to do list and study related short notes.
 You can also add multiple notes from the sticky notes. Just use the "+" sign to add a new note. The note will be saved automatically.
3.    Customization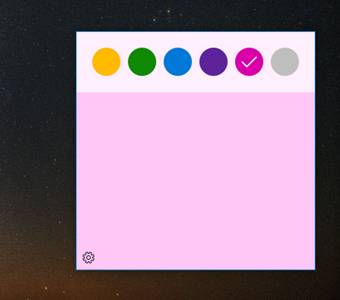 You can also customize the notes. To customize the notes, click on the three-dot menu icon and there will be preset of colors.  Customization of the note will help you to make any note stand out.
The notes will be open as long as you keep the sticky notes open. However, if you don't need a note anymore then you can simply cut it by pressing the "x" button from the top. You can also use the keyboard shortcut "ctrl+D" to delete it.
How Can You Import and Export Sticky Notes?
For users who work on multiple computers, importing and exporting the notes can be very helpful. Follow the below steps to do that - 
Go to C:\Users\Your user name\AppData\Roaming\Microsoft\Sticky Notes and copy StickyNotes.snt
You can store the StickyNotes.snt on your USB.
Now Copy the StickyNotes.snt file on your USB.
Go to C:\Users\Your user name\AppData\Roaming\Microsoft\Sticky Notes (if you can't find the Sticky Notes folder, creat one) and paste the file there.
This process will import the old sticky notes to the new system. The sticky notes are a great tool which makes your work easy. Moreover, it helps you to remember your work easily. Hopefully, this content will help you to know more about the sticky notes. If you have any question about the sticky notes, then please let us know.