Want to connect your PC to your mobile? Don't worry; here we will help you to do so.
There are so many ways to establish the connection between your PC and mobile phone. Some of them are slow, and some of them are lightning fast. Here we will elaborate three common ways to connect your PC to mobile, that's using USB cable, Using Bluetooth and using wifi (with Shareit).
Purpose Of Connecting PC to A Mobile Phone
The primary goal of connecting a PC to a mobile phone is to transfer and exchange data between them easily and quickly. The data can be any video, document, music, images, etc. By connecting your PC to a mobile phone, you can easily transfer and exchange all the target media between them.
Top 3 Ways To Connect A PC To A Mobile Phone
#1 Connect Using Data Cable
This one most common way to connect a PC to a mobile device at high speed. Have a look at its stepwise procedure.

Step 1: Connect Data Cable to your Mobile Phone and PC
First of all, switch on both the devices. After that connect small end of the data cable to your phone and large end to your computer.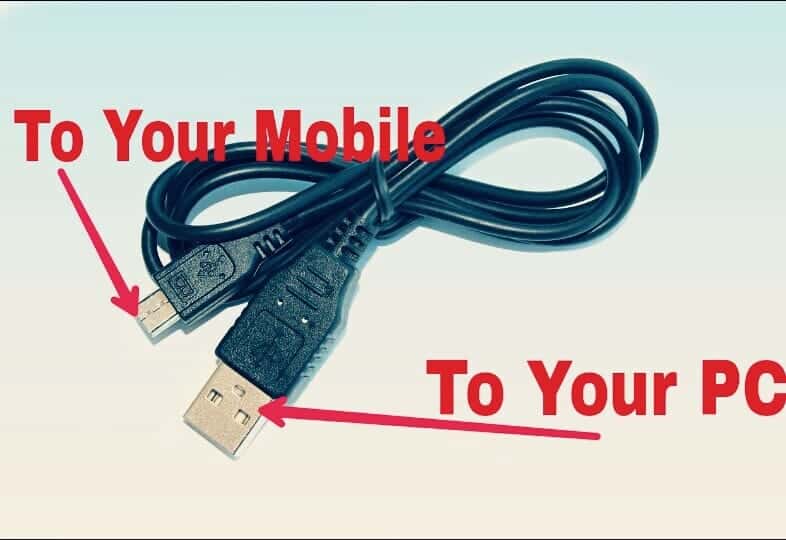 Step 2: Let Your PC recognize Your Mobile Device
Once you connect USB to your PC and mobile, a popup will appear on your PC screen wherein you need to define your purpose.


Step 3: Review The Options
Here you need to review all the popup options. Generally, the option includes
Configure This Drive For Backup

Configure Storage Setting

Open Folder to View Files

No Action
Here you can choose options according to your purpose. For example, if you want to transfer or exchange file, you can opt Open Folder To View Files.


Step 4: Now Click On The Option That's Relevant To Your Purpose
Your device icon will also appear there on my computer page. You can explore all the files stored on your mobile device from this page.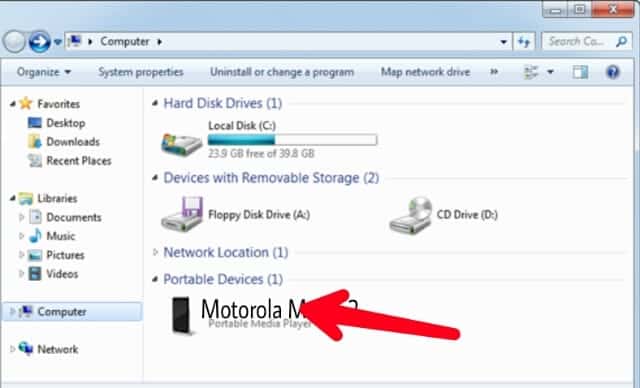 That's it; you have successfully connected your PC to a mobile phone.


#2 Connect Using Bluetooth
Bluetooth is another excellent option to connect a PC to a mobile phone. Well, if you want to transfer or exchange large file data, this approach may not offer you high speed. Have a look at the steps involved.


Step 1: Go to "Setting" page.
Visit the setting page where you will find the "Devices" option.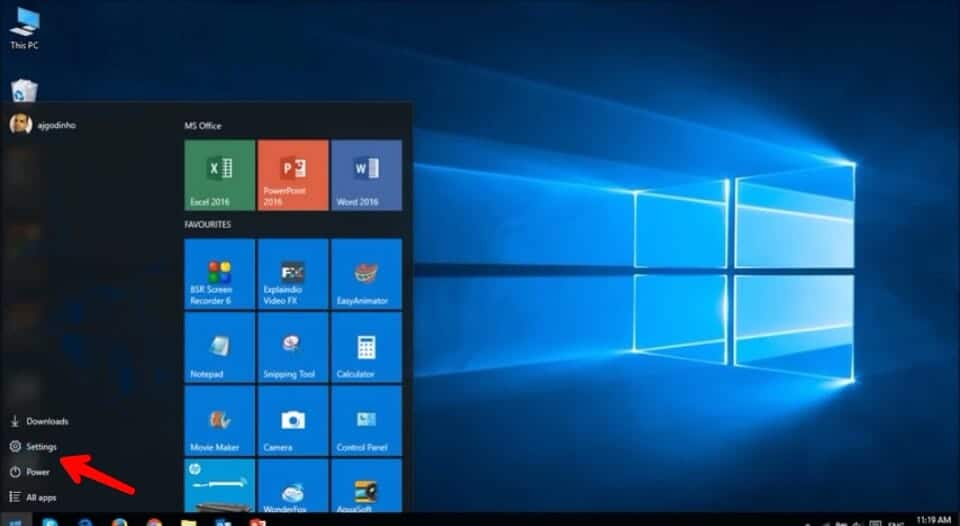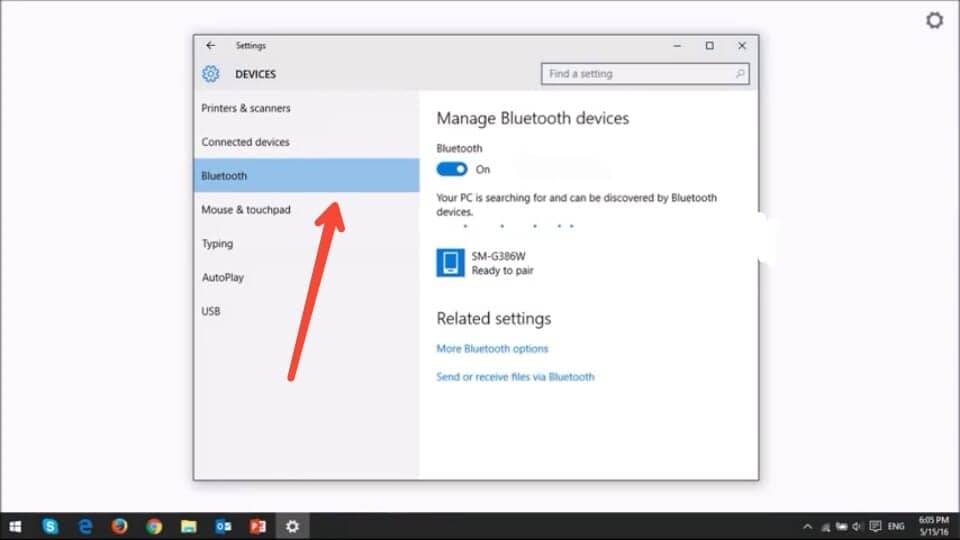 Step 2: Activate Bluetooth
Here you need to click right on the  Bluetooth option available. Your PC will now get into the Bluetooth Discoverable Mode.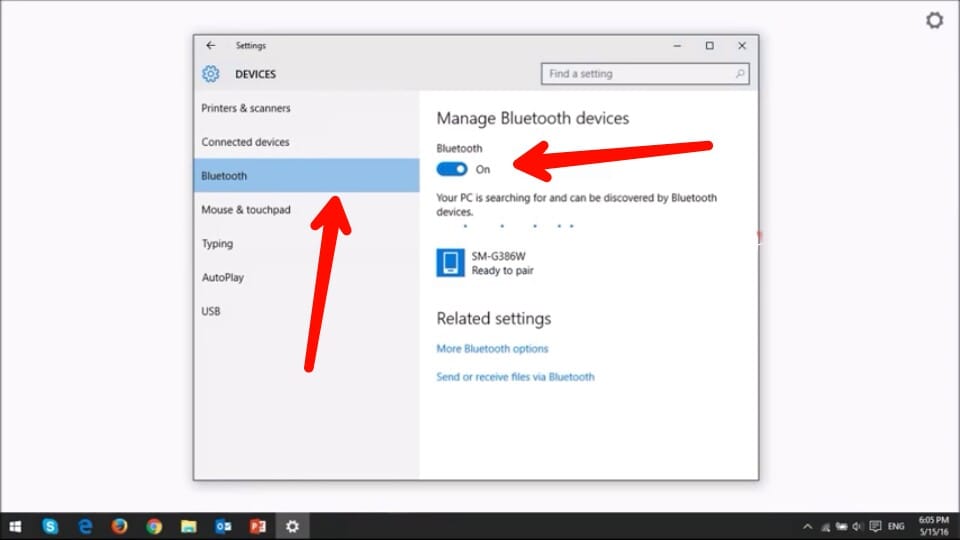 Step 4: Go To Your Mobile Phone Now
Here you need to activate the Bluetooth connectivity of your phone.  Just visit the setting page and click on Bluetooth option available. Activate the Bluetooth.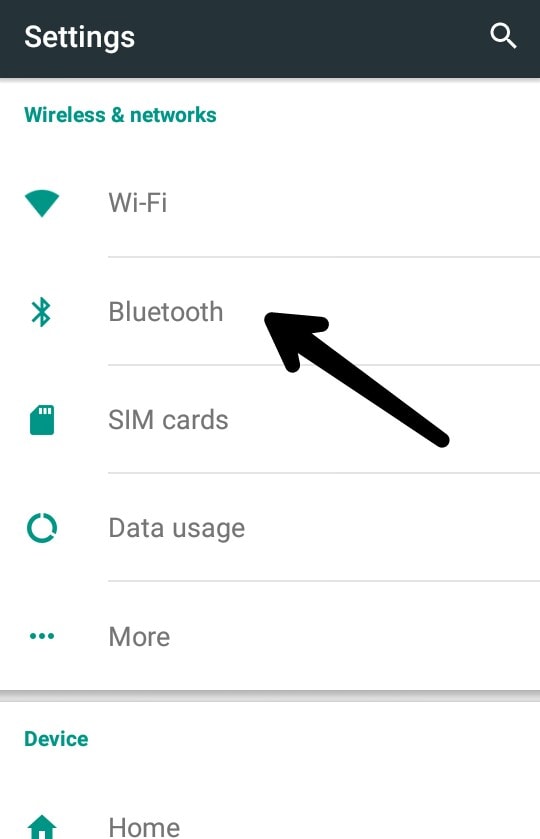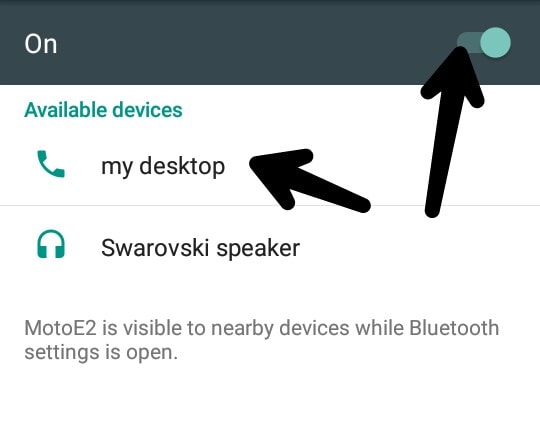 Step 5: Wait And Let The Connection Get Established
If you're connecting your mobile phone for the first time with your Pc, your PC may ask you to verify the connection by sending an OTP to your phone number. Well, that's maybe or maybe not the scenario.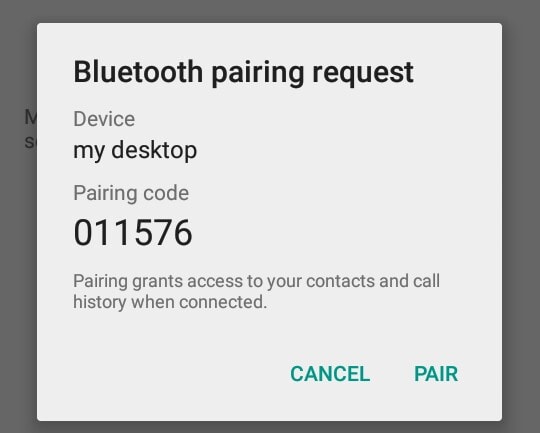 That's it. Your phone will get connected with PC shortly.

Note: if you're still not able to connect your PC to mobile, turn off and turn On again the Bluetooth on your PC. Probably it will fix the issue.
#3 Connecting Using Wifi (SHAREit)
That's something most popular and widely used approve to exchange and transfer data files and media between a PC and a mobile. Also, the speed is comparatively higher than the Bluetooth approach that we have mentioned above.  Many applications and tools allow you to connect a PC to a mobile phone easily. But, here we will be discussing the application/tool with most of us are familiar, that's SHAREit. SHARE it is one of the best application that let you exchange files between mobile to mobile, mobile to PC, and PC to PC as well. If you want to know how to move data between two computer, here, you will get everything explained in our another tutorial, How To Transfer Data From One To Another Computer.
Have a look at the stepwise process involved in connecting a PC to a mobile phone using SHAREit.

Step 1: Install the application
First of all, you will have to install SHARit application on both your PC and Mobile phone.

Step 2: Launch Application
In this step, you will have to launch the application on both PC and your mobile phone.

Step 3: Click on Connect To PC
In this step, you need to click on user image and then "Connect To PC" on your mobile phone.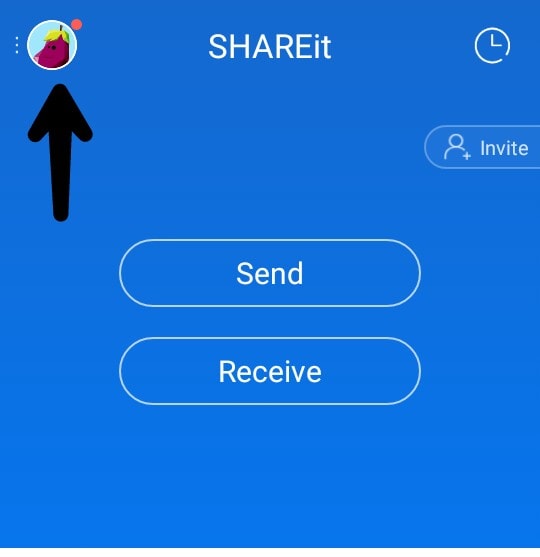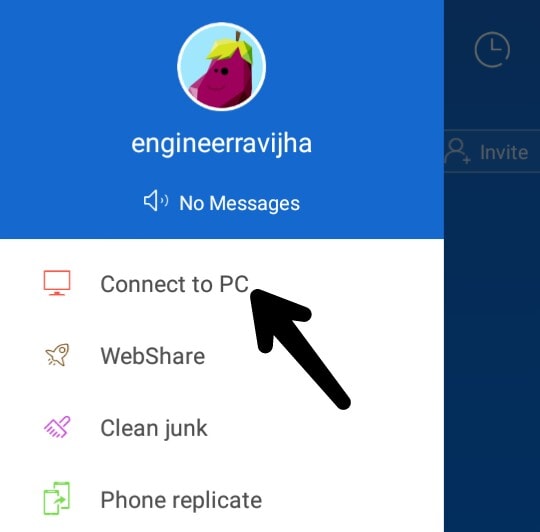 Step 3: Wait Till the Respective PC Icon Appear
Here you need to wait till your mobile device detect your PC's connection. Once the icon appears on the screen, tap on it.

Step 4: Now You Will Get a popup on your windows screen
Here you need to click on "ACCEPT." Once clicked, the connection will get established.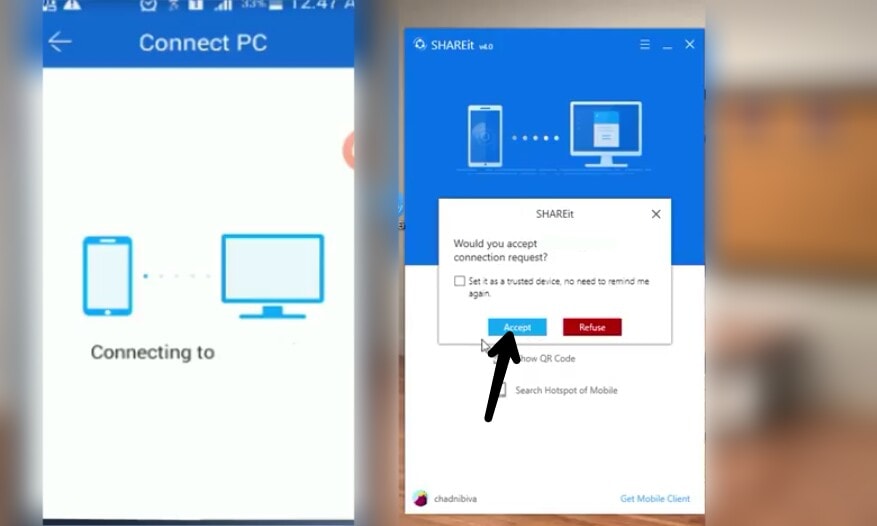 Step 5: Exchange Files
Now you can select and share files that you want quickly, quickly and at higher speed.

That's it. You've successfully connected your PC to Your mobile phone device.

Tips:
1.  While using the data cable, make sure you have connected both it ends correctly. Also, opting high-quality USB cable for connection can help you to get maximum transfer speed.
2. While using Bluetooth, avoid sending large files as you will not get rapid transfer utilizing this approach. Also, shipping large data over Bluetooth connection can probably annoy with its speed.
3.  While using SHAREit, make sure you have downloaded the application on your mobile phone and PC from a legal source. Also, its the most recommended approach to connect a mobile phone to your PC. As there is no USB requirement and all files are transferred at high speed.


Summary-
So that's how you can connect a PC to mobile phone. All the above three are efficient approaches that usually, people use to connect their mobile phones to PC. Hope the content helped you. Follow us to know more tech and non-tech stuff.