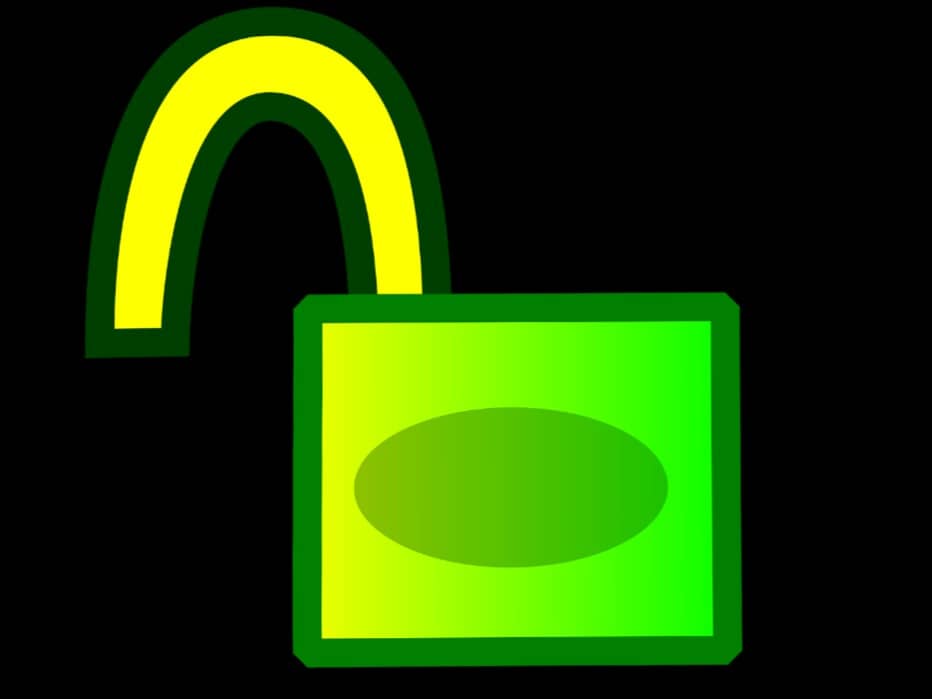 Hey, are you familiar with encrypting and decrypting approaches to deal with safety and security of your files on your windows 7 or windows 10 computer? Do you know how to decrypt encrypted files in windows 7 and windows 10? If not then here we are going to teach you.

We are experts and know how to elaborate you things to deal with them practically. Encryption and decryption are two commonly heard terms associated with files on windows. Well, most of us need to decrypt an encrypted file on windows for various purposes. Now the scene is, not all of us know how to do so. So here we will be providing you step by step approach to deal with all your encrypted files and decrypt them accordingly.

Before we explain to you how to decrypt encrypted files in Windows 7 or Windows 10, it's necessary that you get familiar with some basic terms and definitions associated with encryption and decryption. So have a look at some of the basic concepts related to encryption and decryption.

Basics Of Decrypting Encrypted Files In Windows
What Is Encryption?
Encryption is the best way to make all your files and folders private on windows. That's, if you don't want anyone to access your files by any means, you can encrypt those files for security purpose. Windows system comes with so many excellent applications, and Microsoft office is one of them. Microsoft office offers inbuilt encryption feature that can help you to encrypt any target file easily and quickly. Microsoft office can efficiently encrypt you presentations, doc file and other stuff with ease.

What is Decryption?
Decryption is the approach of un-encrypting an encrypted file using appropriate codes and keys. You can also say its the process that brings back your encrypted data into its original form.

So, above are some of the basic concepts and terms that define the purpose of encryption and decryption. Well, never get confused between encryption and encoding, decrypting as decoding, all these are different and stands for different purposes.

So, by now you know most of the things associated with encryption and decryption so it's the right time to move to our main topic.
Let's go.
How To Decrypt Encrypted Files In Windows 7 And Windows 10
Follow all the below steps carefully and accordingly to decrypt the target files. You will not be able to proceed to the next instruction until you follow the previous one accurately, thus be careful.
Step 1:
Go the encrypted target file. As you can see it has the green color which indicates that this file is encrypted.


Step 2:
Click right on the target file and go to its properties as you can see in the below images. Now, go to the advanced setting page to make more setting and decrypt the encrypted target files.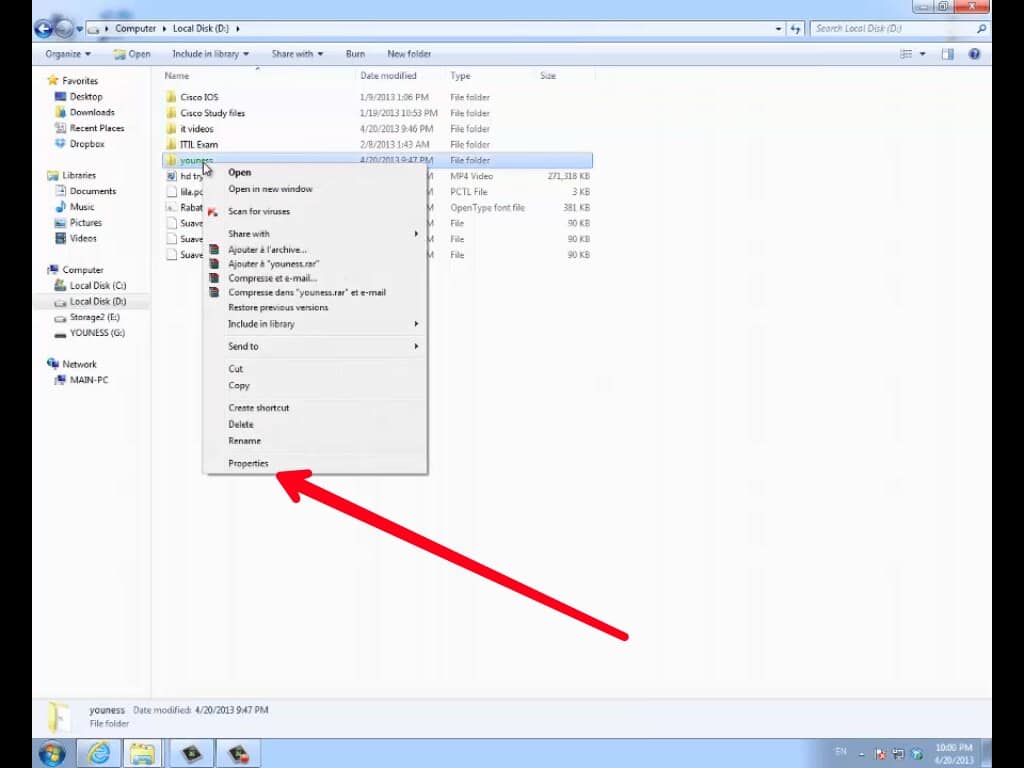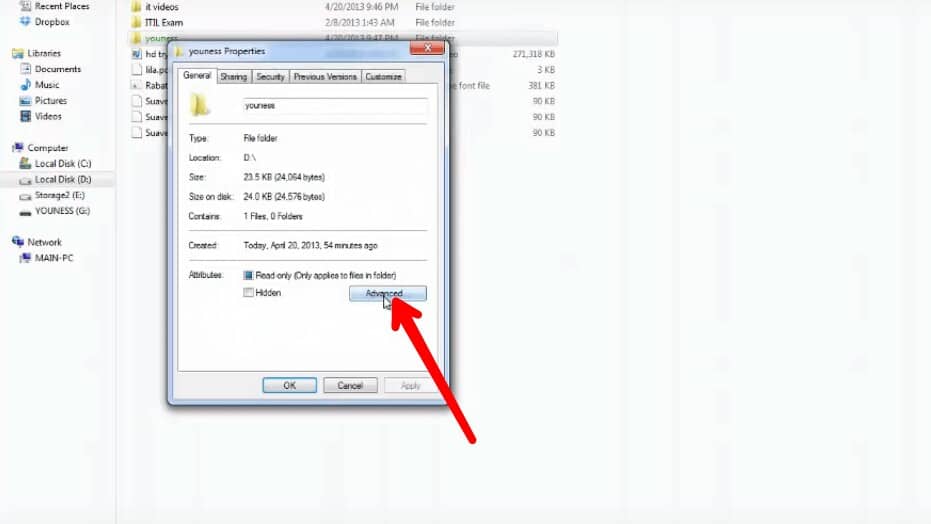 Step 3:
Once you visit the advance setting page, there you will find an option "Apply Changes To This Folder,  Sub Folder and Files" right above the "Ok" option. Click on it. It's necessary that you click on this option as its the major part of decrypting an encrypted file. If you will not, you will not be able to proceed to next steps and follow rest of the instructions that we have provided below. Thus, make sure that you have clicked on "Apply Changes To This Folder,  Sub Folder, and Files."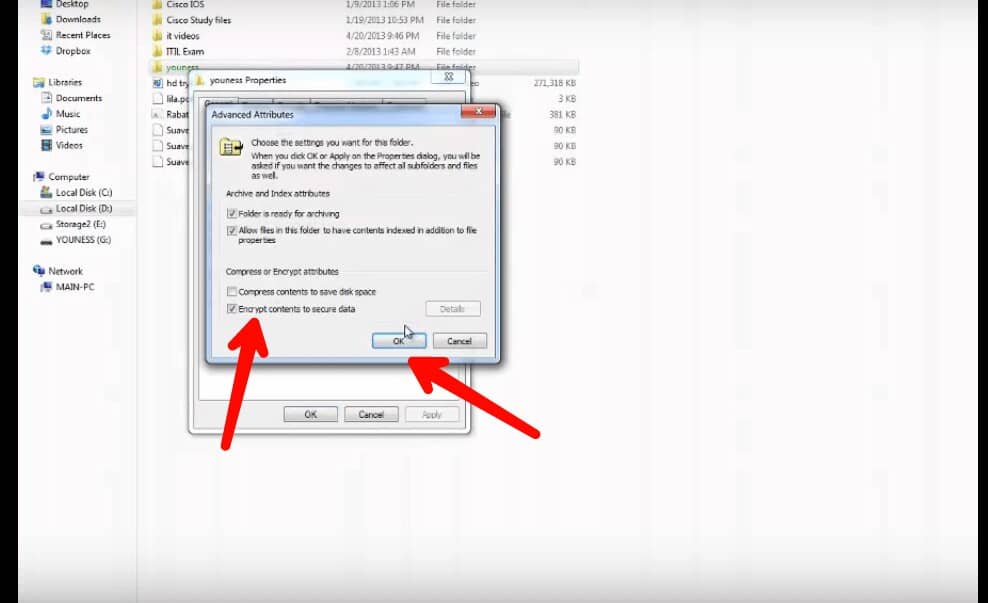 Step 4:
Once you have clicked on "Apply Changes To This Folder,  Sub Folder and Files," click " Ok" and then "Apply." A confirmation window will appear, just click "OK" again.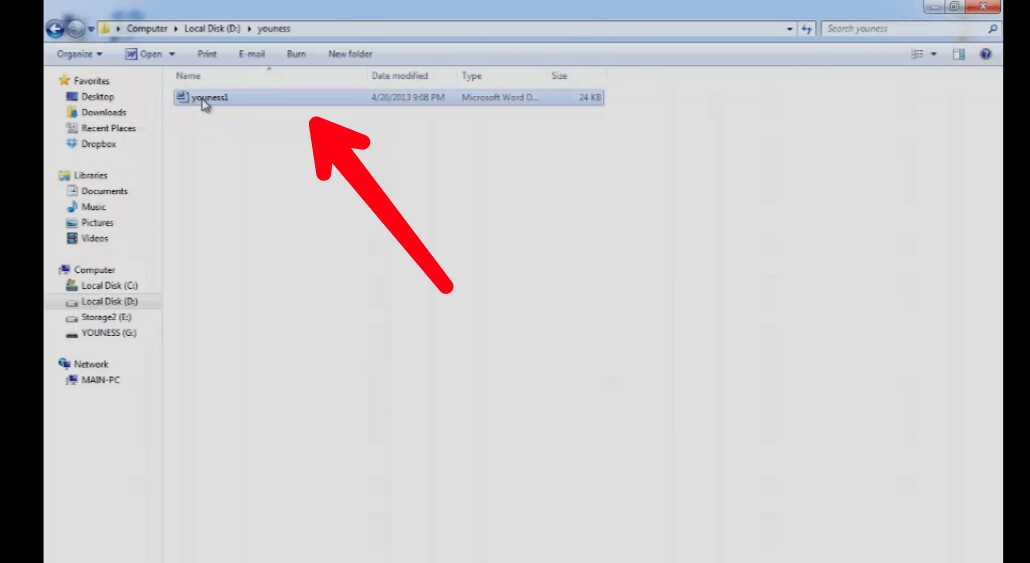 That's it. You have successfully decrypted an encrypted file on your windows computer. Now, you or anyone can access this file on windows.  If you want to decrypt more files, just follow all the same steps as mentioned above again.
Third Party Application TO Encrypt And Decrypt Encrypted Files On Windows 7 or Windows 10
If you find any difficulties or hassle in the first default or Windows recommended approach that we have just shared above with you, you can opt any third party Windows application to decrypt encrypted files on windows 7 or windows 10. Here are some best-known tools that can help you to deal with encrypted files with ease.

It's one of the best tools to deal with both encryption and decryption purposes. It's an easy to use Windows app that you can operate through explorer context menu. It applies to encrypt your files automatically right after the modification, and you can decrypt your target file by double-clicking on it. Also, its a data integrity verified application thus all your files with this application are safe and secure.
Cryptographic primitives are AES-128 and SHA-1. For programmers and system administrators, there is also a command line interface callable from batch files, scripts and other programming languages. for Windows
This is Paid tool, they also have free version of the tool but it is only allows you to view file.
You can Encrypt files using Paid version also.
It's another excellent decryption tool which is free to use.  It has the straightforward user interface, and that's why you can operate this tool with minimum technical skills.

Using WinGPG you can Encrypt or Decrypt your Windows files for better security, Encrypted files are automatically zipped and ready for transmission
Tips And Advice
1. The application mentioned above are known to perform both encryption and decryption function together. Don't use them to decrypt files encrypted by other tools or application. They are designed to decrypt self-encrypted files.

2.  We don't believe in hacking in hacking or other unfair means of accessing someone's file, and thus we haven't provided any tricks or guide to do so.

Summary
So that how you can decrypt encrypted files in window 7 and Windows 10. Follow all the above-provided steps and tips carefully, and you will be able to decrypt the encrypted target files successfully. Hope you like the content, and it helped you to learn something new today. Keep following us to stay updated with more tech stuff.
You may also like to read:

Windows Wireless Service Is Not Running - Solved