Forgot BitLocker encryption password or you want to remove BitLocker from USB drive? If you have the USB drive which is encrypted with BitLocker and you forget the password, but you want to unlock it. The only option came in your mind that you may have to format the BitLocker-encrypted USB drive and you'll erase its all contents, but you will be able to use the USB drive again. Therefore, besides the method of formatting the BitLocker USB, we will introduce other effective techniques for you to open and remove BitLocker from USB without any data loss.
Remove BitLocker from USB through Password
If you remember the password then you can easily remove BitLocker from USB drive with following steps:
Step 1: Open the control panel.
Step 2 Then click on the BitLocker Drive Encryption.
Step 3: Find the USB drive on which you want to remove BitLocker encryption and then click on the Unlock drive.
Step 4: Enter the password to remove BitLocker from USB drive. After BitLocker encrypted USB drive is unlocked, please click Turn off BitLocker in BitLocker Drive Encryption of Control Panel.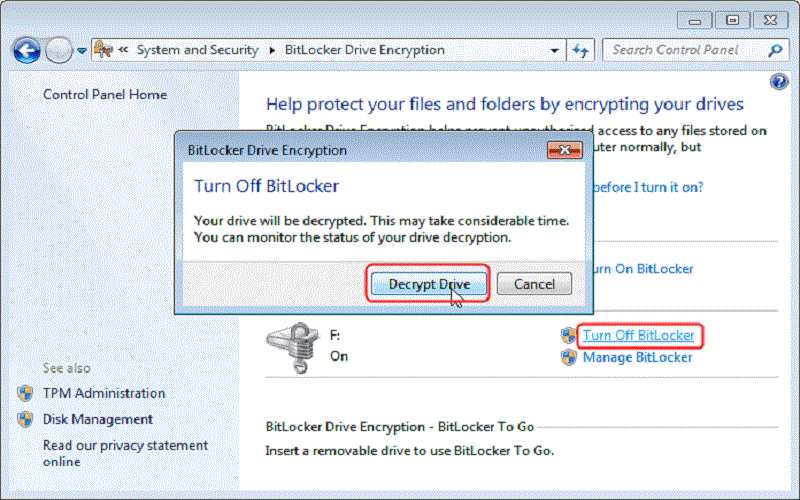 Step 5: A pop-up message is displayed, informing you that your USB drive now decrypted. It will take some time, but you can keep using your computer during the decryption process.
Step 6: Click on the Turn off BitLocker to continue. By completing this procedure, you will remove BitLocker from USB and also remove the BitLocker password.
Manually remove BitLocker from USB Drive with Recovery Key
Step 1: Insert the USB into a USB port on your computer. Click on the Unlock drive message when prompts.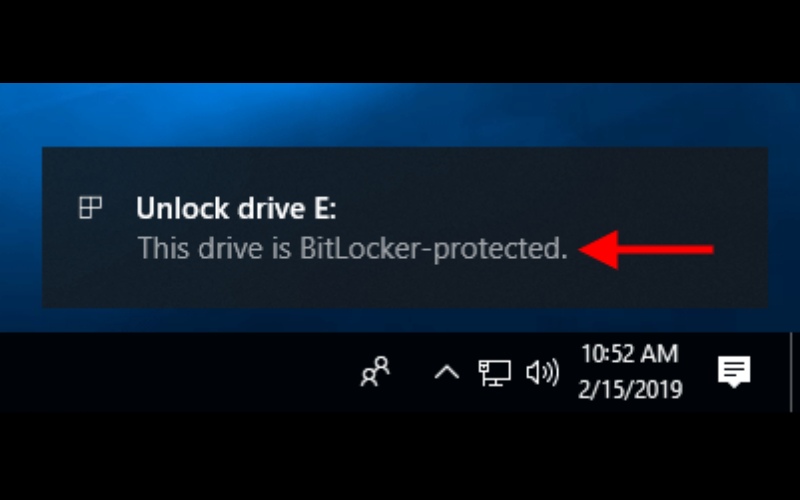 Step 2: You will get a popup message on the top of the right corner which requesting for BitLocker password. Click More Option to reveal Enter recovery key link, then click on that link.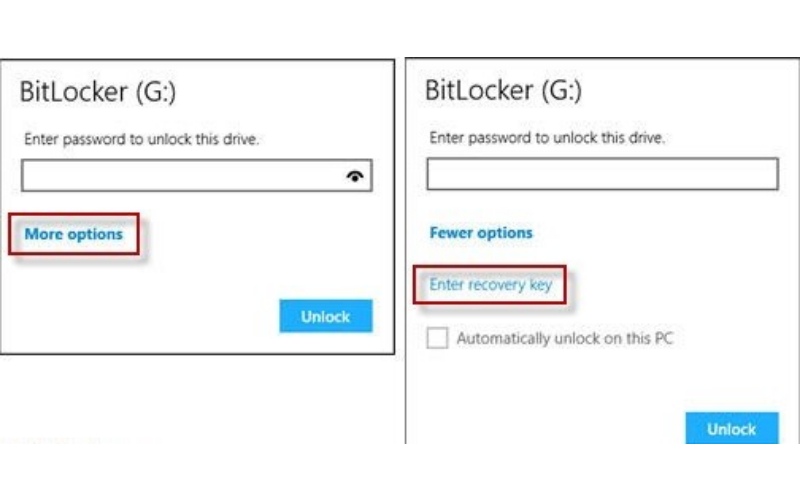 Step 3: Enter the recovery key that you previously saved and click the Unlock.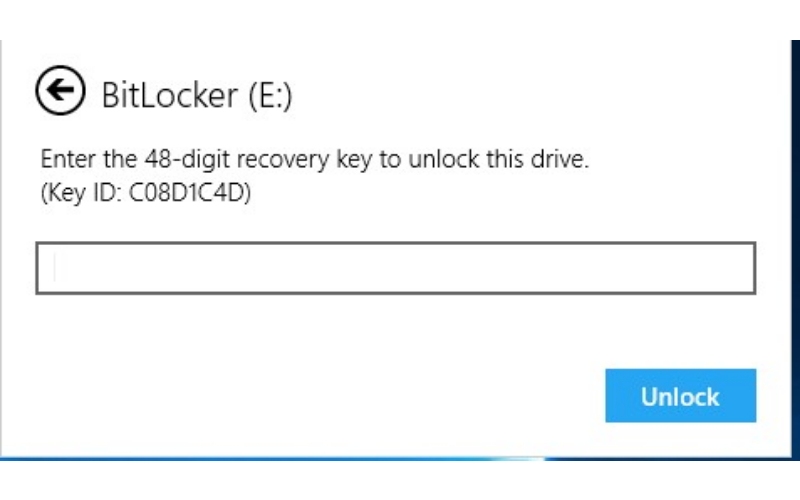 By following this procedure, you can easily remove BitLocker from USB.
Remove BitLocker from USB by Reset the forgotten password
If you forget the password, then you have to reset your forgotten password to access the USB.
Step 1: Open This PC, find your Removable disk and right-click on it.
Step 2: Then, select Manage BitLocker.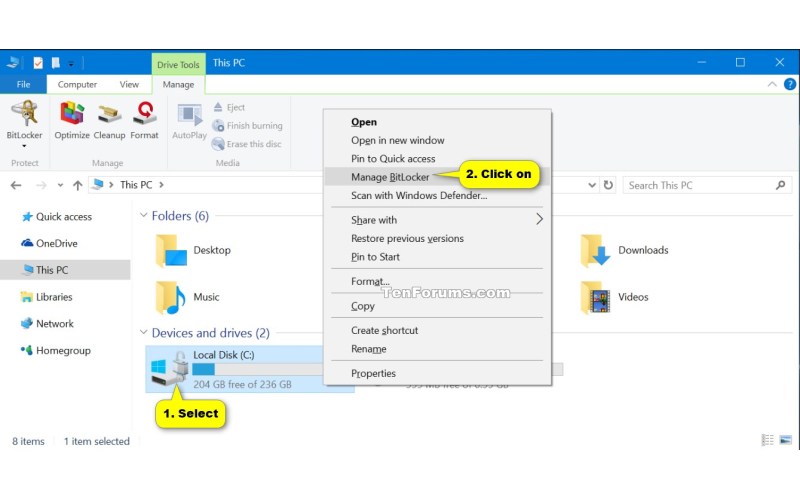 Step 3: In the BitLocker Drive Encryption window, select Change password link.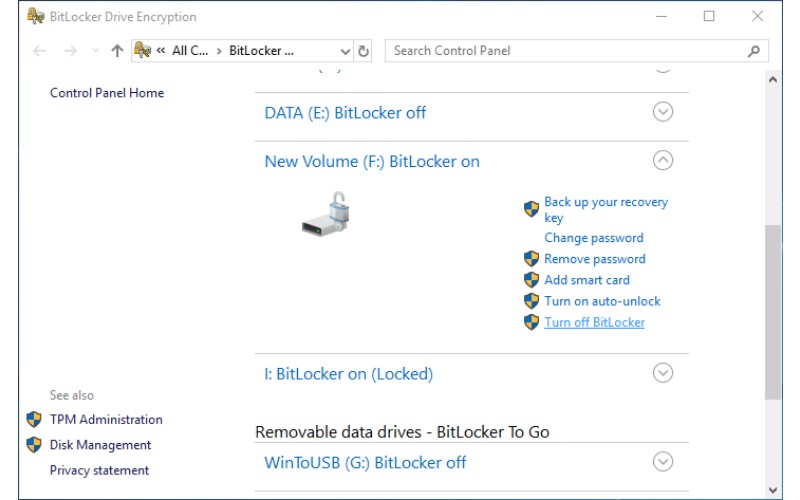 Step 4: Then click on the  Reset a forgotten password option to make a new password.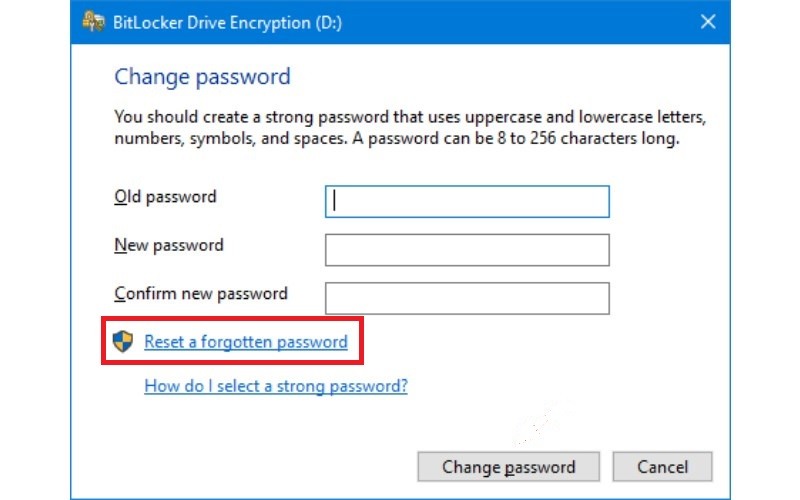 Step 5: Enter the new password and be sure that you never forget it again. Then, click on the Finish.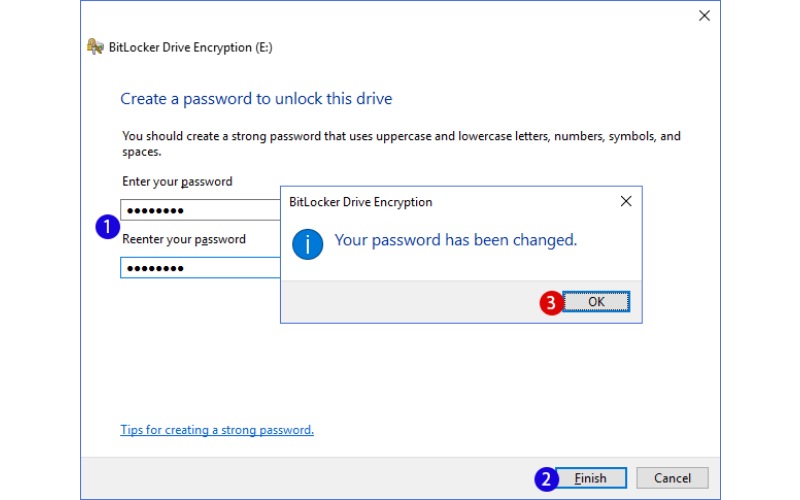 Remove BitLocker from USB Drive via Command Prompt
Step 1: Run Command Prompt as administrator.
Select the Start Menu. Type "cmd" in the Windows search box to open the Command Prompt, then select Run as administrator.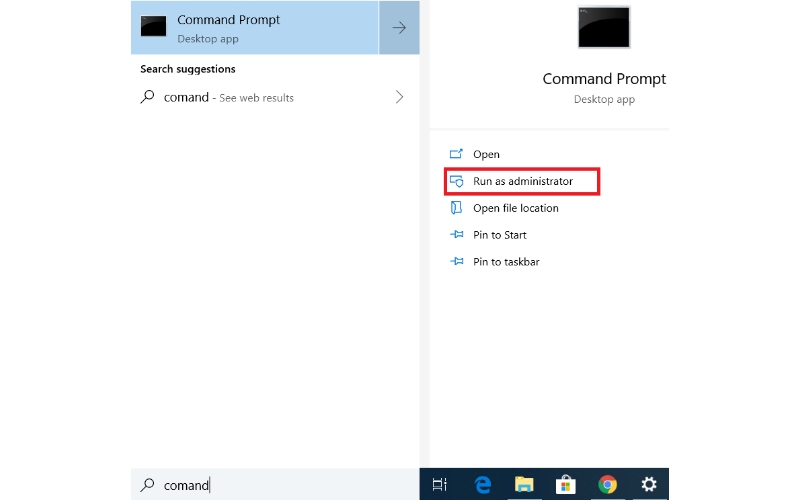 Step 2: Type the following command, then press Enter to remove BitLocker from USB.
manage-bde –unlock I -RecoveryPassword<recovery key>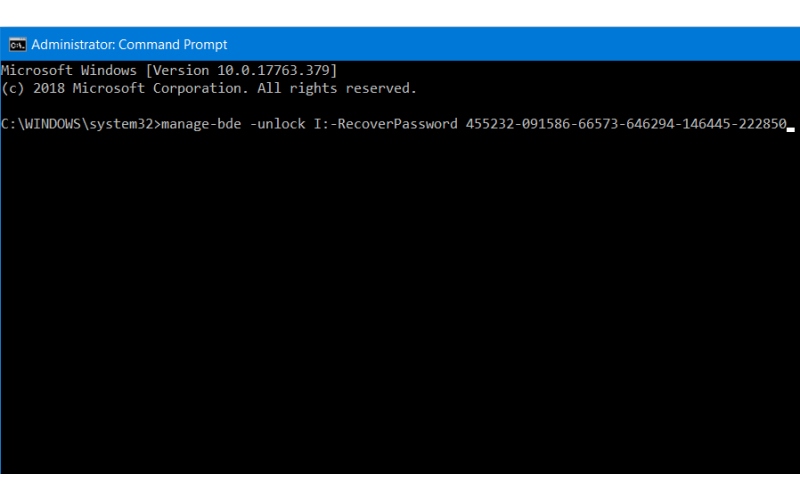 To turn off the BitLocker Encryption: manage-bde -off I: ( Replace "I" with the letter of the USB drive.)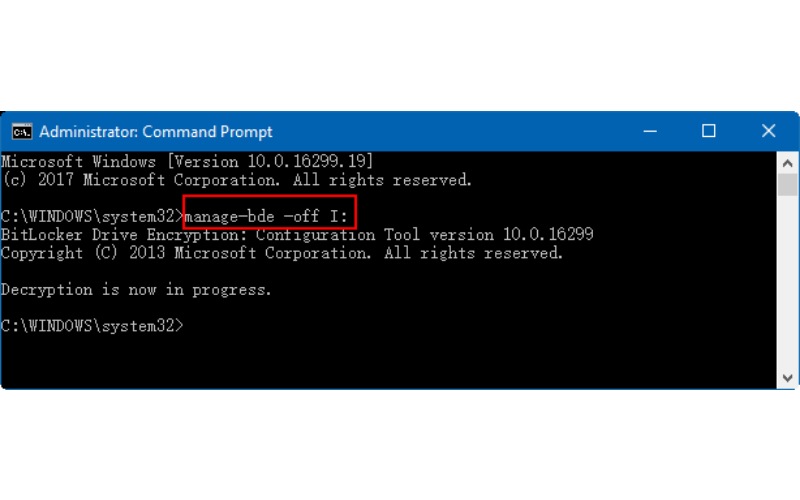 Disable Bitlocker on all drives using Powershell
Open Windows Powershell in Administrator mode and execute the following commands 
PS C:\>$BLV = Get-BitLockerVolume
PS C:\>Disable-BitLocker -MountPoint $BLV
Verify the decryption process by using below method
Execute command: 
PS C:\> Get-BitlocerVolume
Check decryption progress in "Volume Status" & "Encryption Percentage".
Also these values must be "FullyDecrypted" & 100% to confirm the decryption completion.
That's it, hope above solution helped you.
You may also like to read:

Top 10 Best chrome extensions for Gmail

How To View iCloud Photos Online?

How to Remove Open to Work on LinkedIn