Do you want to free up disk space on your windows computer? Don't worry we are expert to deal with such issues and will explain you today how to clean up disk space on your computer.

Well, there are so many reasons that may excite you to do so. Imagine, what if your computer shows you "low disk space" dialog while installing a new game or software on your computer? Obviously, nothing can be more painful than the scenario that I have just mentioned above. So, to overcome and troubleshoot all the issues associated with "low disk space', today we will introduce top 5 ways to free disk space on your computer. Keep all the things that we will be explaining you in your mind and follow the steps and instruction that we give you; you will successfully cleanup satisfactory space on your computer disk.
Let's finish all the theories and proceed to the actions now.

Here are the top 5 Ways To Free Up Disk Space on Windows
1) Uninstall All The Unnecessary And Rarely Used/Accessed Games and Softwares
Games and Softwares are the most common elements that keep minimizing the storage of your computer. So, the idea is to remove all those games and softwares that are installed unnecessarily, and that you rarely use on your computer. Here we have explained how you can remove all the unwanted applications and software to free the disk space on your computer.

Step 1
Follow the instruction
Start >> Control Panel >> Uninstall or Change A Program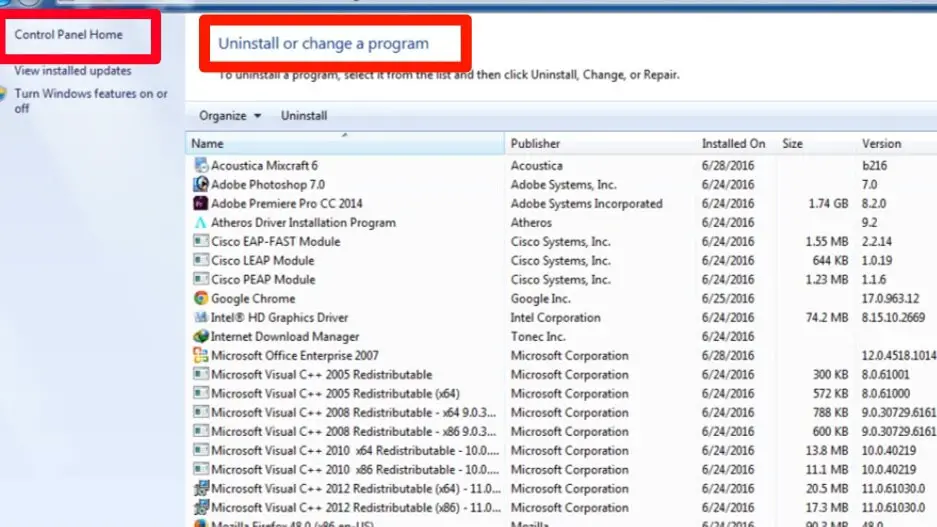 Step 2
Here you can sort all the files (programmes) that are consuming most of the space.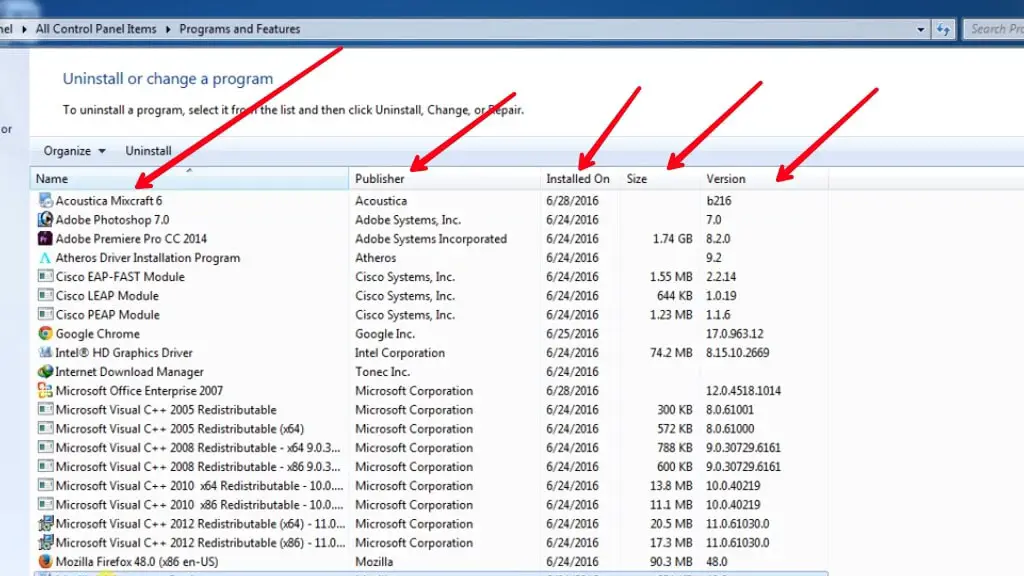 Step 3
Now, select any programme that you want to remove and click on " Uninstall" tab.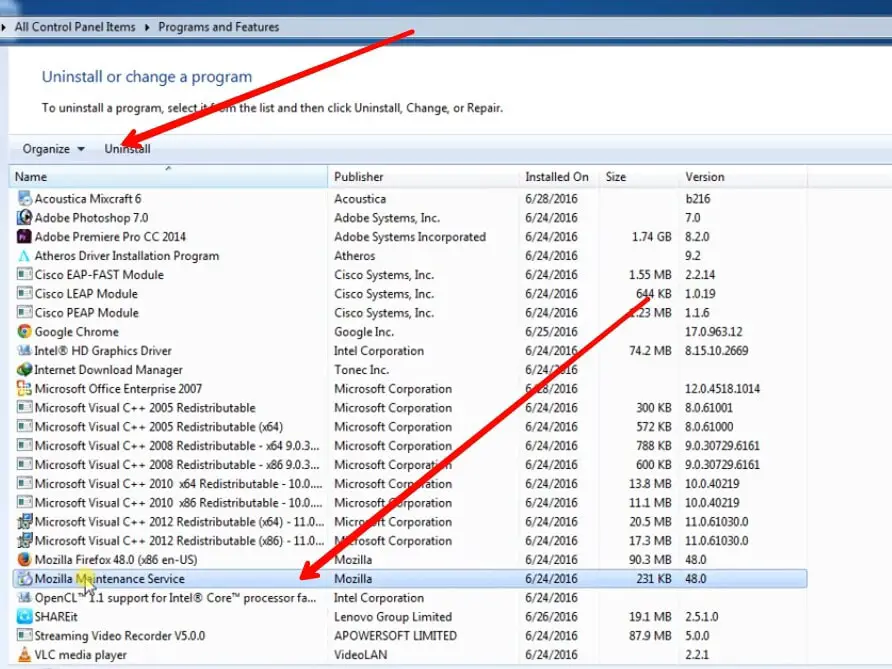 2. Remove All The Redundant/Duplicate Files
Whether we want or not, duplicates files are something that's getting created almost every day. These files not only consume space but also affect the performance of your computer. Thus, it will be great to remove them from both spaces boosting and performance boosting purposes. Well, it's not that easy to delete duplicate files on windows. There are so many tools and applications available to find and remove the duplicate files. Have a look at our "how to find duplicate files on Windows and remove them?".  We have explained everything in the article to deal with all the duplicate files that exist in your computer storage.
3. Disk CleanUp Tool
Windows already have some excellent default tools to take care of storage. However, most of the users are still not familiar with these tools.
Here we are introducing you to the " Disc Cleanup" tool.

Step 1
Follow the instruction
Start >> Computer

Step 2
Now click right on the target drive and move to its properties.

Step 3
Now go to the "General" page and opt "Disk Cleanup."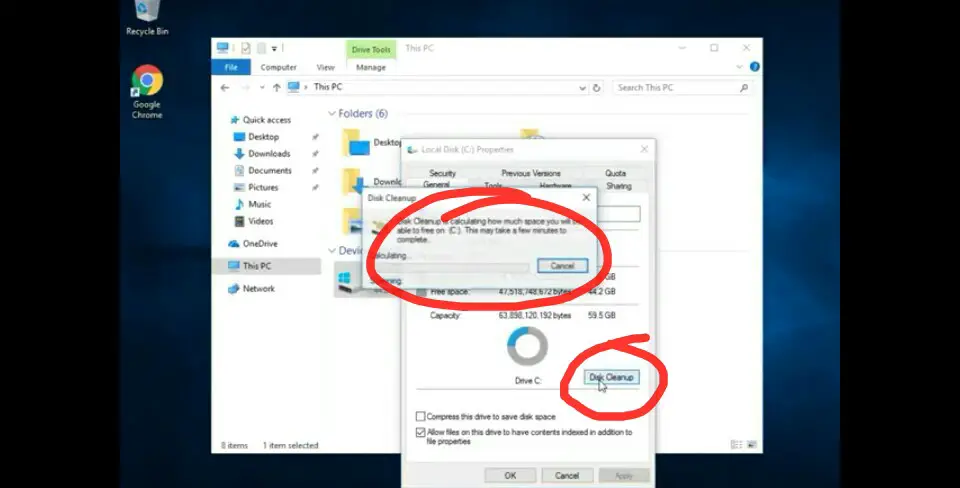 Step 4
Drive scanning will begin after the #Step 3 and you will be able to know the space that you can save with this cleanup operation.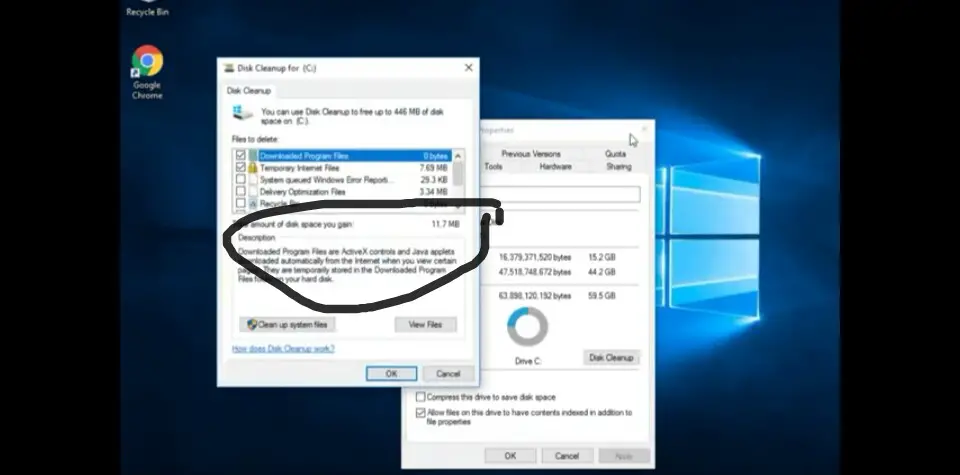 Step 5
Now all you need to do is select all the files that you want to remove/delete and click ok.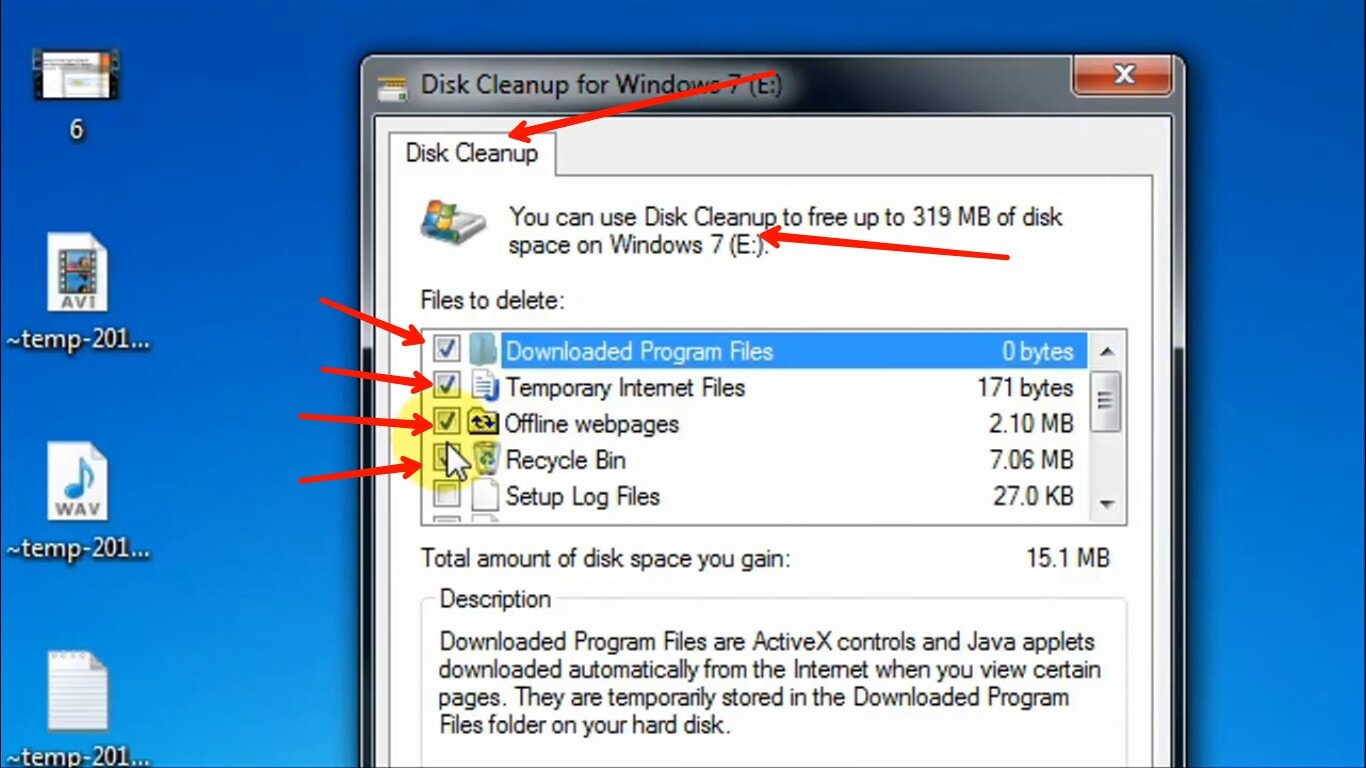 Well, the process doesn't end here, if you want to free more space, there is "clean up system file" option available. This option/tool will help you to remove all the previous windows updates that become useless as soon as new update arrives. Follow the steps as we have mentioned below to delete such files.

Step 1
Select " CleanUp system Files," available at the bottom.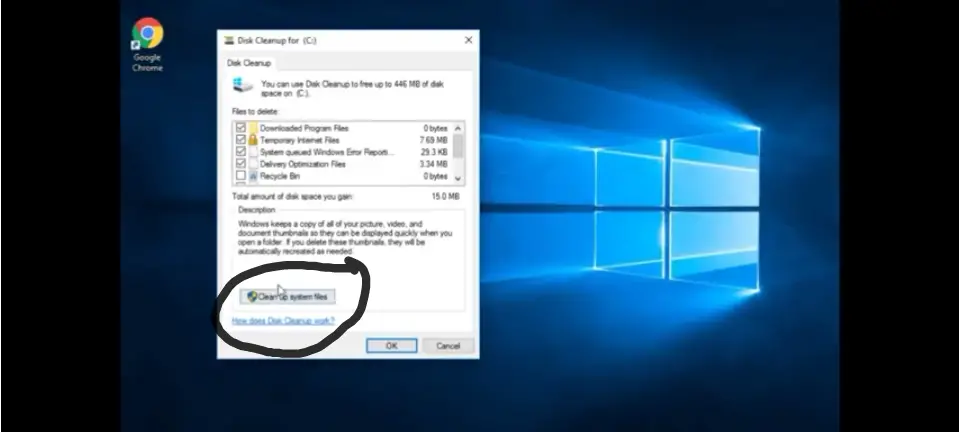 Step 2
Now visit "more options tab." Now there you will see " Clean Up" option available in system restore and shadow copies section.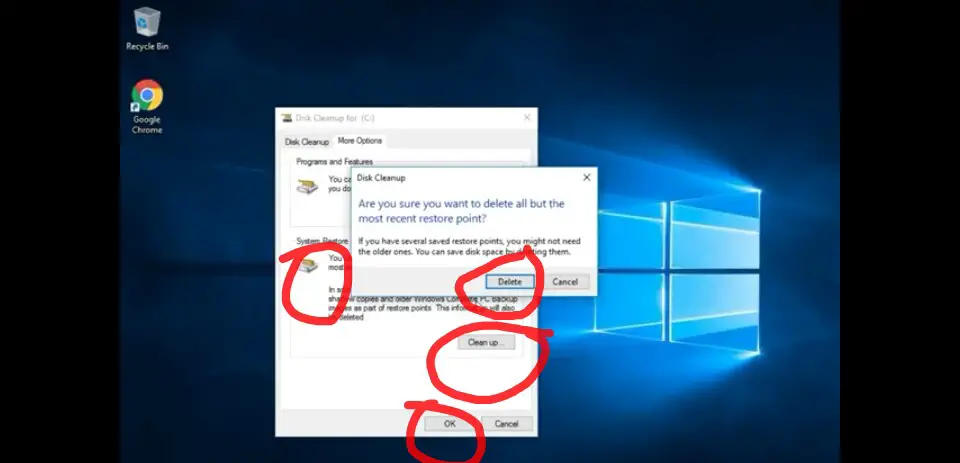 That's it, you have successfully deleted/ removed the files.
4. Recycle Bin ( Delete Files Permanently)
Not all but most of the files that we have just deleted in the above steps, usually get moved to recycle bin folder. If you do not clear your recycle bin, probably all your efforts with above steps will get vanished. However, the great thing is if you have deleted any important files in the above steps, you can restore them again to the respective folder and drive by accessing recycle bin. Let me explain to you how to deal with your recycle bin to ensure proper disk cleanup. Have a look at the below-given steps.

Step 1
Visit recycle bin and check carefully if there is an important file that you don't want to delete.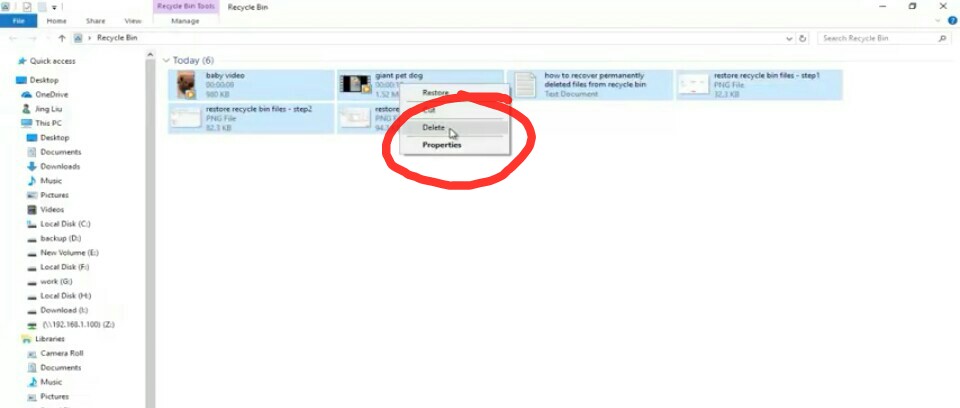 Step 2
If any such important file still exists there, restore them. Remember, you will not be able to access those files once you delete them permanently. So take action wisely.

Step 3
Select all the useless files that are consuming space and delete them permanently.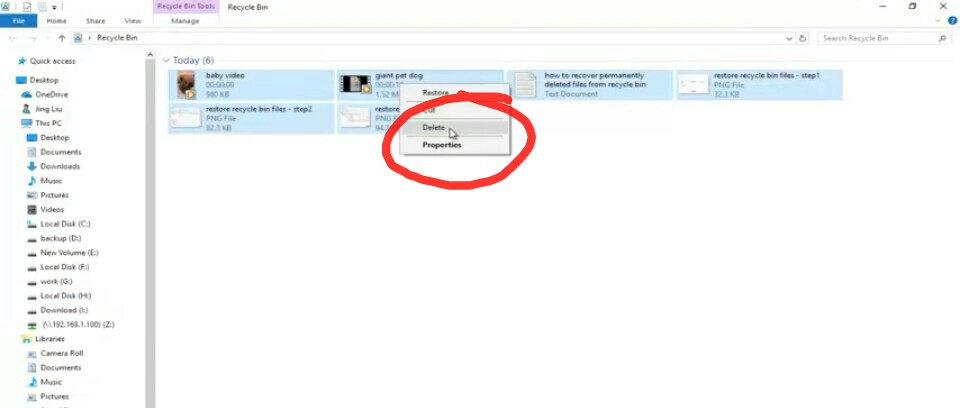 5. Start Storing Most Of The Data On External Hard Drives Or Cloud Storages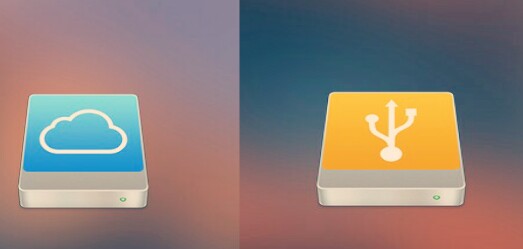 Well, this one not any trick or process, but by having cloud storage or external hard disk, you will save most of the space of your disk. All the steps we have mentioned above are about deleting and removing useless and unwanted files. However, this one is to manage your files efficiently so that you never face any issue with your disk space.
There are two best ways to keep all the big data software, games and files away from your computer; one is to have an external hard disk, another is to use cloud storage. By opting any of the alternatives as mentioned above,  you will be able to maintain your computer junk free, and there will not be any space issue with your computer disk.
If you want to go with cloud storage, Microsoft one drive and Apple iCloud are the best options for you. They offer quality cloud storage for all purposes.


Summary
So that's top 5 ways to free disk space on your computer. Whenever you face issues with your computer's storages, just follow the steps we have mentioned above and you will be able to troubleshoot all the problems efficiently on your own. Hope you like the content, and it helps you. For more technical and tutorial contents keep visiting us.