Useful Hidden Features of IOS 11
Well yes, you heard it correct!! Apple India will now be giving the warranty support to the iPhones bought outside India. Apple in India was providing international warranty supports for MacBook, iPad, and iPod but for the first time, the company will be honoring the warranty for unlocked iPhones i.e. purchased from abroad. However, the warranty will be provided to only those iPhones which are factory unlocked.
 This will be a good news for the Indians as many people will buy iPhones from the countries where the prices are lower than India. iPhone 8's price in India starts at Rs 64,000 for 64GB whereas its price in the US starts at $699.  Similarly, iPhone X is releasing in India at Rs 89,000 for 64 GB model, whereas the price for the same will be $999 (Rs 65,000 approx) in the US and approx 71,400 in Dubai. Since Apple will now support international warranty, it will be worth buying iPhone X from other countries like US, Hong Kong or Dubai.
How can this be a good news for Indians?
 Let us discuss the benefits of Apple supporting International Warranty
•  Money Saving
Price of iPhones are much low in countries like Dubai, Singapore etc than in India because of the import duties and delivery expenses, but the warranty was the major concern for Indians to buy iPhones from abroad. International warranty support will be a good news for Indians as this will encourage them to buy iPhones from outside India at low prices than India. If anything goes wrong in your iPhone bought from abroad, you can get it repaired in India for a period of one year. But there is one catch that iPhone should be factory unlocked which means that company will not honor those iPhones which are unlocked via a third-party.
•  Time Saving
As compared to the demand of iPhone X, its supply will be limited in India. There will be only lucky few who will be getting the phone on the first day of its release and there will be many people who will have to wait for it at least 2 months. However, people having their friends/ relatives in other countries can ask them to buy iPhone X on their behalf as its warranty will not be a concern in India.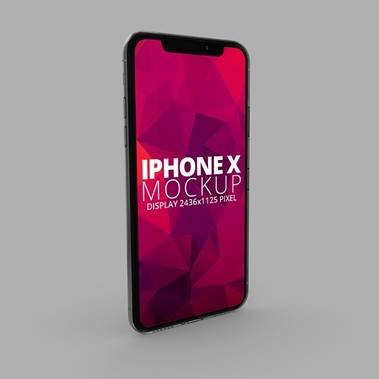 • Other companies may start providing global warranties
Apple is famous for its product quality and after-sales support and now with the International warranty support on iPhones, in order to beat the competition, other companies like Samsung may provide its users an option to buy phones from other countries and get them serviced in India.
 With the above major benefits, users can now go for unlocked iPhones outside India and can claim warranty at Apple authorized service centers in India if required within the warranty period of 1 year. This has, therefore, turned out as good news for Indians. As we know that iPhone X is soon going to release, we will be seeing many Indians buying iPhones from abroad because of the price difference.
Apple products are known for their durability and longevity but due to its high prices, many Indians cannot afford it. This revolutionary change in warranty will enable the users to buy iPhone at cheaper rates from other countries and avail warranty benefits in India. Hence this can be a good news for the industry too as this may increase the purchase of its devices.