If you have bought a new windows 10 laptop or pc, or you are new to Windows 10, you may be wondering how to open task manager in windows 10, so here in this article, I will provide you various possible ways to easily and quickly access task manager in Windows.
What is task manager in Windows?
Well before we proceed you must know what is task manager in windows, every time we use Windows, certain processes are started up, these processes are essential to the start Windows operating system and its functionality while others are programs are optional and we can disable them to get started while using windows with the help of Task Manager
Task manager is system monitoring and system management utility that comes with Windows 10/7/8 or Windows xp. It provides information about running applications and processes, and computer performance in term of CPU and memory usage, disk I/O, network bandwidth usage, commit charges, and more.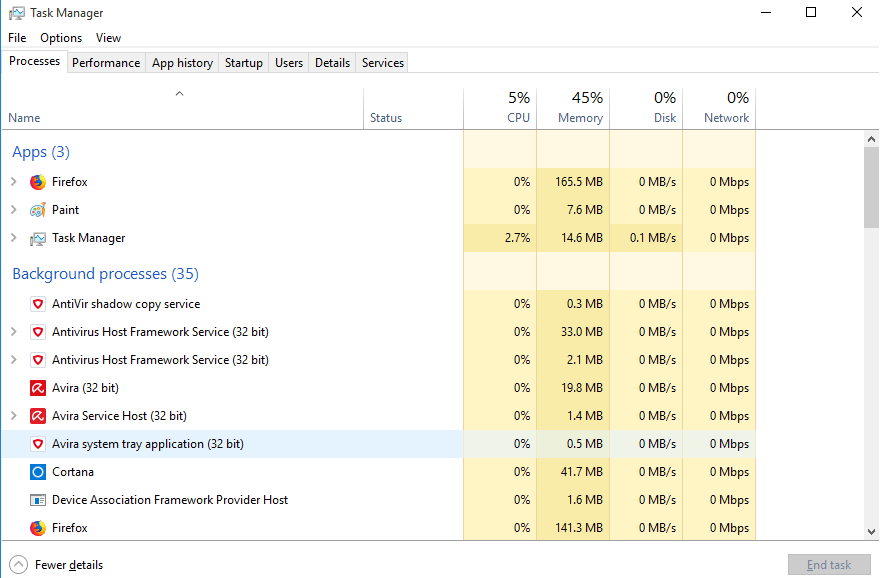 Task manager can display currently running services (processes) as well as those that were stopped. They can display information about the services (such as Process ID and group) if known.
Now task Manager also shows your IP address, manages the startup programs, other programs that run when you open them after startup, and the ideal usage graphs so you can see exactly what is happening.You can also choose which program to start during windows start-up and disable it, to decrease your windows boot speed.
Plus, starting from Windows 10 build 16215, the Universal Windows Platform now use per-application instanced Runtime Broker processes in place of sharing a single session-wide Runtime Broker like it used to.
Ways to open task manager
Pressing Ctrl+Alt+Delete
Before Windows Vista was introduced, we can directly open task manager by pressing Ctrl+Alt+Delete but now after pressing Ctrl+Alt+Delete, we have a blue screen with few options to select in Windows 10, and there is one option to open Task manager, you can click it.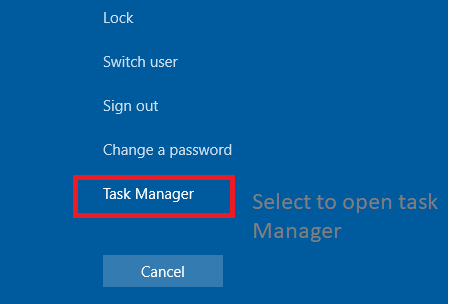 Pressing Windows+X to Access to open Power Menu
 You can open task manager by clicking on Windows icon with X (Window icon +X on keyboard), then select Task Manager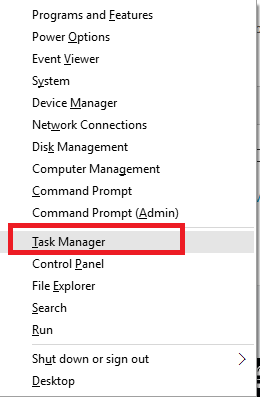 Open Task Manager using Start menu
Yes, you can simply open task manager by clicking on Start Menu then searching Windows System and inside it select "Task Manager", as shown in the image below

Open Task Manager using Task bar
Just right click on your Windows task bar and select Task manager, as shown in the below image
Open Task manager using Run Dialog box
First of all, click on "Search" icon type "RUN" and select RUN or simply Click Windows Logo+R button on your keyboard to open Run dialog box, then in the Run type "taskmgr" and click OK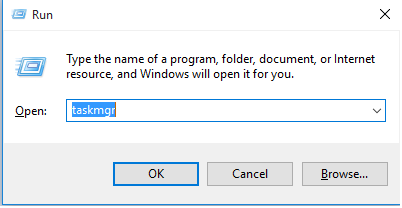 Open task manager using Ctrl+Shift+Esc
Just click Ctrl+Shift+ESC button together to open task manager in Windows 10
Here are the methods explained quickly again to open task manager in Windows 10
Use the Ctrl + Alt + Del keyboard shortcut and click on Task Manager.
Use the Windows key + X  keyboard shortcut to open the power-user menu and click on Task Manager.
Open Start, do a search for Task Manager and click the result.
Right-click on the Taskbar and click on Task Manager.
Use the Windows key + R  keyboard shortcut to open RUN and then type "taskmgr" in it, then Click OK
Use the Ctrl + Shift + Esc keyboard shortcut.
Open task manager using its Executable file
Task Manager has executable file, which you can open by navigating to "This PC" (or whatever file manager app you are using) to access the "File Explorer".
Now move to, C:\ -> Windows -> System32 and scroll down and open the executable file named Taskmgr.
---
That's it, these were they few easy and simple ways shortcut ways open task manager in your windows 10, using task manager you can identify process's which are utilizing high efficiency(power) of your CPU and can close them if you don't need them right now or at start-up.