Millions of people use windows operating system around the world because of its easy user interface, fast functionality, and much more.  Well, the extra boot time is one of the most criticized demerits of the windows operating system. There was a time when people had to wait for a couple of minutes before their systems start. However, the time has changed and Windows is constantly trying to decrease the boot time.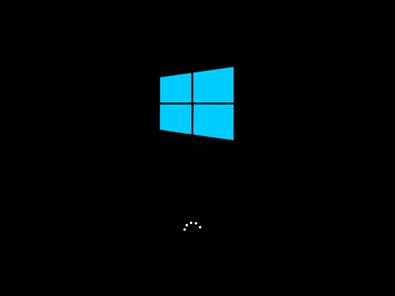 You can't do much to make your windows pc boot super-fast. The boot time depends on the hard drive, memory, and other hardware of your pc mostly. However, you can do some optimization of your PC to make it boot faster. In this content, we will discuss 10 Ways to Decrease Windows Boot Time.
10 Ways to Decrease Windows Boot Time
Here are some of the techniques that can help you to boot your Windows PC. Following the tips will also help you to increase the performance of your pc.
1.    Free Up Disk Space
Disk space is one of the main reasons behind a slow PC. When your disk is full, the operating system will be slow and it will take more time to boot. A lot of users save their files on the hard drive of the computer. It also increases boot time. Do not save any unnecessary file in the hard drive of the computer. There is a lot of unnecessary file on your computer. You can clean them to decrease the boot time. Moreover, there are some folders such as recycle bin, backed up service pack files, winSxS folder, temp directories, hibernation file, system restore etc. which contain unnecessary data.  You can clear them to speed up your PC.
2.    Disable Visual Effects
The visual effects make your PC beautiful. However, you can turn them off or on too. Nowadays, the visual effects do not make much difference but in the old PC's, the visual effect is a big factor. You can turn off some of the visual effects to decrease your systems' boot time. Turning off the visual effects may decrease the transparency and elegance of your computer. But you will notice a huge difference in the performance and the boot time of your pc. 
To Disable Visual Effects follow these steps:
Click Start
Search for "Control Panel" and Select it
Click on "System"
Click on "Advanced System settings"
Select "Advanced" Tab

Click "Settings" from Performance section
Select "Adjust for best performance"

3. Install Extra RAM
The RAM or memory is an important part of your computer. Nowadays, the computers come from the manufacturer with enhancement in other features but not that much in RAM. Still, there are computers which come with 2GB or 4GB of RAM.
Though 4GB is enough for most of the systems, 2GB can cause very weak performance. If you use your PC every day and it causes weak performance then you should increase the RAM of your PC. If you have a 64-bit pc then you should have 8GB RAM.
The 32bit pc can't take more than 4GB of RAM.
4. Disable Windows Tips
Windows 10 shows tips time to time, so you can use all the features of Windows 10, which you may not want and hence you can turn them off, which can help you in performance.
To turn off these tips, go to Start -> Settings -> System -> Notifications & actions and toggle off Get tips, tricks and suggestions as you use Windows.
5. Disable Startup Programs
When you turn on your PC, a lot of programs automatically start. They are known as the startup programs. They play an important role in decreasing windows boot time. You can check the startup items from the system configuration of your PC. If there are a lot of programs on your PC then your pc will boot slowly. You can stop the startup items with the MSCONFIG utility, which is available in almost all the versions of Windows operating system. Disable the unnecessary third-party programs and you will experience better performance of your system. Follow the below guide to disable startup programs from your computer:
Right-click on the startup of your pc and select task manager.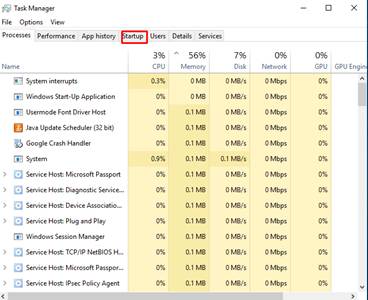 The task manager will load, you will see all the running program from there.
Right-click on a program that you want to disable.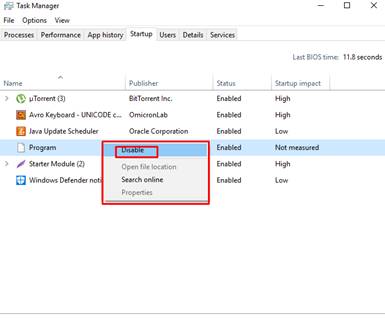 Select "disable" from the options to disable the program.
6 .Uninstall Some Programs
Almost all of us use a lot of applications on our pc for various reasons. These include the apps which are no longer used. They add registry entries in your pc which slow down the booting process. If your computer contains unnecessary apps then you should uninstall them. On the other hand, uninstalling the unnecessary application will also increase the memory of your computer. So delete the apps which are no longer used. You can install the apps from the control panel of your pc. Follow the below guide to uninstall a program from your computer:
At first, open the start menu from your home page.
Then go to the settings from there.
Click on the system tab from the new section.
Then select the apps and features option from there.
You will see the apps installed apps from there.
Right click on apps tile and click on uninstall.
Then confirm on uninstall.
7. Use Correct Power Plan
Currently, the operating system comes with an option known as power plan. The power plan will describe the smoothness of your PC. You can change the power plan from the control panel.
Go to the control panel and then go to the hardware and sound.
There you will find the power option. Use the high performance or balanced option for a better performance of your PC.
8. Restart your PC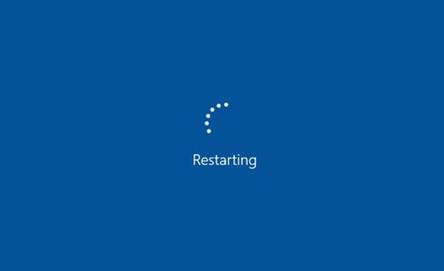 Restarting is a great option to solve a lot of unwanted simple problems. When you restart your pc, it cleans out the temp memories and resources that were used when it started. Remember that, shut down and restart are not the same. While you restart your system, it takes extra time to boot but will decrease a boot time to some extent when you start your computer next time.
9. Use an SSD
Well, this is an advanced option. So, if you wish you can skip this option. The SSD is Solid State Drive which is a great option for the PC which is very slow. The SSD comes with a boost in the speed and it can work much faster the HDD. Nowadays, the price of SSD is not that much.
You can get a 64 GB or 128 GB SSD in budget money. However, moving from HDD to SSD will not be an easy process. Moreover, you will need to move your entire installed files or install from the beginning.
10. Change the BIOS settings
The BIOS is stored in the memory chip on the motherboard of the PC and it isn't affected by the programs such as hard drive, RAM, etc. in the system. Your computer gets started from the BIOS . There are two ways to speed up the BIOS.
You can change the boot order to make sure that the operating system and the hard drive will start first and boot quickly. It will stop all the hardware checks during the boot process.
You can also upgrade the BIOS for a better booting speed.
Note: Changing BIOS settings is a risky process, proceed with above step, only if you are an expert.
11. Always Update Your PC
Microsoft is working constantly to make the operating system as perfect as possible. As a result, they continuously release new updates. Windows also load the drivers when it loads to make sure that everything is working correctly such as USB port, graphics card, hard drive, sound card, network card, memory chip, etc. The drivers need to be always updated as it helps in version fixes, compatibility improvement, and speed improvement. You will not need to update them manually in the current version as windows automatically update all the features.
Follow the above-mentioned tips and tricks to Decrease Windows Boot Time. In addition, they will also help you to improve the performance of your PC. If you have any question about the content, please let us know by the comment, we will try to help you.
You may also like to read:

How To Rotate (Flip) Screen On The Windows

How to Find Duplicate Files in Windows 10 and Remove them

How to find Wifi password on windows?