In previous article, I mentioned Top 5 Free Evernote Alternatives but now in this article, I have mentioned best Evernote Web Clipper Alternatives, which can be used to snip or snap content.
Web clippers are tools that help you to snap or snip content from the web and save it on your device for future use. They are great for organizing projects, researching, or creating swipe files.
Evernote Web Clipper is one of the most popular of these tools in the photos and graphics category. It is almost an indispensable tool because of its functionalities in clipping articles, images, selected texts, or anything on a web page.
However, the Evernote web clipper is not the only tool for taking screenshots. Therefore, this post will discuss other Evernote web clipper alternatives and their features.
What Are The Other Evernote Web Clipper Alternatives
There are several alternatives for clipping web pages, but I will mention the best options in this section. Check them out!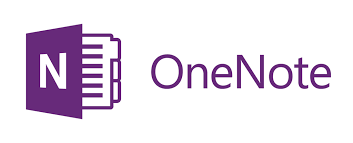 The OneNote Clipper is one of the best web clippers for note-taking. It is a simple and effective tool that can save content from web pages, and you can easily add it to Microsoft Edge, Google Chrome, and other web browsers.
Features
OneNote web clipper is a tool that lets you quickly capture any webpage.
It helps save shots from web pages where you can easily edit, annotate, and share them.
It reduces clutter and clips only the information that you need.
OneNote web clipper lets you access webpages you clip on all your devices.
You can access clipped pages on your Smartphones, computers, and also offline.

Workona is another web clipping tool - an Evernote web clipper alternative - that gives you a better way to work in a web browser. It is a simple tool that helps you manage tabs, organize projects, and bring all your work together in the cloud. It is an app to improve your workflow and productivity.
Features
It is available for Firefox, Chrome, and Edge.
It lets you save web pages, images, and videos and organize them by the project.
You can use it to organize open browser tabs.
It supports collaboration and syncing between computers.
It autosaves your work, so you can easily pick it up wherever you stop.
It features handy keyboard shortcuts that let you clip clip images.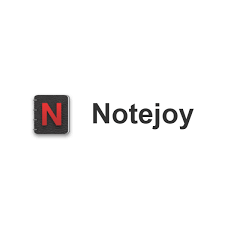 Notejoy is one of the best Evernote alternatives that offer a better way to capture, share, and discover ideas throughout an organization and leverages learning from the best of modern consumer & social apps.
It is a tool for saving any content you come across as part of your project's research online.
Features
It lets you clip any web page on the web
It is useful in saving as a simplified article for easy reading within Notejoy.
It saves bookmarks so you can get back to the original at any time.
You can clip images, PDFs, and videos in addition to articles with Notejoy.
It is available for Firefox and Chrome.

Nimbus Note is another web clipper that fits as an Evernote web clipper alternative. It is a great tool that helps you save web pages, articles, images, and PDFs easily. With Nimbus Clipper, you can save entire pages or just the essential parts without the clutter of ads and headlines. It is also a perfect tool for gathering and organizing your online content.
Features
It is available for Chrome. 
It lets you capture an entire web page and store it for future use. 
You can also screenshot a part of the web page that you need.
It supports text-highlight. You can highlight some text before saving the web clipping.
You can easily share the clipping with your colleagues. 
It has an option to add tasks to the clipping before sharing it.
You can clip anything, email messages, images, and so on with one click.

Greenshot is a lightweight screenshot software tool for Windows with many excellent features. It is one of the best Evernote web clipper alternatives. It is easy to understand and configurable - an efficient tool for project managers, software developers, technical writers, testers, and anyone creating screenshots.
Features 
It is free and open-source. 
It lets you quickly create screenshots of a selected region, window, or full screen. 
You can capture complete web pages.
It supports easy annotating and highlighting parts of every screenshot.
You can export screenshots in various ways: save to file, send to the printer, copy to clipboard, attach to email, and others.

The notion web clipper is one of the best screenshotting tools, and it is a great Evernote alternative that lets you save any web page and turn it into action. It is a tool that makes web clipping easy anywhere.
Features
A click clips anything. 
You can edit or tag any page you capture.
It supports top websites and social media pages like Instagram, Twitter, and Pinterest. 
It is available for mobile devices - iOS and Android.
You can use it for free.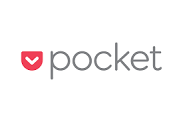 Pocket is yet another tool that serves well among the best Evernote web clipper alternatives. It helps you to save stories and read them whenever you want.
Features
It has tailored text sizes, font styles, or viewing modes for focused reading.
It helps categorize saves with tags and keep track of key passages with highlights.
The premium version offers an ad-free experience.
You can listen to articles on the Pocket app with its audio playback.

Raindrop is another Evernote web clipper alternative that is best for more productivity. It is designed for creatives and built for coders - great, right? 
It is one of the best places to keep your favorite books, songs, articles, or anything else while browsing.
Features
It is available for Firefox, Chrome, Edge, and Safari. 
It supports mobile and desktop applications for web, Windows, Mac, iPhone, iPad, and Android. 
You can access your bookmarks seamlessly across all your devices. 
You can import and export your savings anytime.
Conclusion
Evernote web clipper remains one of the best tools to create screenshots on web pages, but the alternatives in this post are also great and are worth trying. You may visit each website to learn more about their products before you choose.
You may also like to read:

Best snipping tool for Windows or Mac (Free or paid)

How to do a Screenshot On Windows And The Top 5 Best Screenshot Apps For Windows