Don't know how to clear storage on iPhone? Don't worry here we are going to help you clear storage on iPhone models.
Storage shortage is a big problem for most of the iPhone owners. The full storage is can be due to by any apps, music or (most commonly) photos and videos, many of us have run out of space at some key moment. And you can't upgrade an iPhone's internal storage.
But don't worry, here we are to help you and tell you how to clear storage on iPhone.
Clear Storage On iPhone By Deleting Apps You Don't Need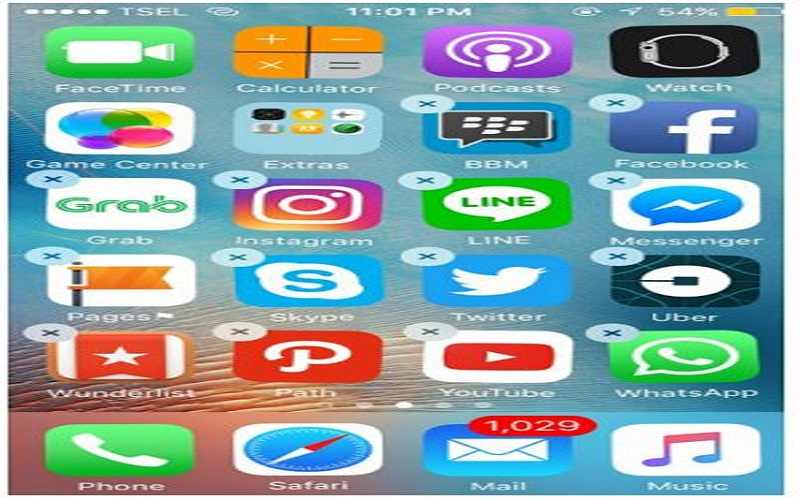 It is an important and (mostly) straightforward spot to start. There are lots of apps you downloaded and only used once or have replaced with something better. Ditch them. By deleting several apps you will free up the storage on iPhone with hardly any effort. To delete an application from the Home screen, tap and hold on its icon and wait for the other icons to start jiggling about - it means that you're in Edit Mode. Then tap on the cross sign in the left corner to delete the app. (Edit Mode also lets you drag app icons into new positions on the screen.) With the help of this process, you can easily clear storage on iPhone.
Some apps aren't very easy to delete because of Apple ships the iPhone with pre-installed some apps like Stocks, Game Center, Notes, Calendar, and some other default apps. Previously, Apple has prevented iPhone and iPad owners from deleting these apps from their devices. The good thing is that with the launch of iOS 10 you can easily delete some of the preinstalled apps, such as for instance Stocks, FaceTime and Mail. Remember, however, that you're really hiding the app rather than deleting it fully. The info associated with this app will undoubtedly be deleted, so you'll gain some space, but merely a bit since the app itself will remain.
And not all the apps are included in this feature. Tips, Maps, Watch, and Weather can easily be removed, but apps like Safari, Phone and Messages cannot.
So, that's how you can clear storage on iPhone by deleting apps.
Clear Storage On iPhone By Deleting Lots Of Messages At Once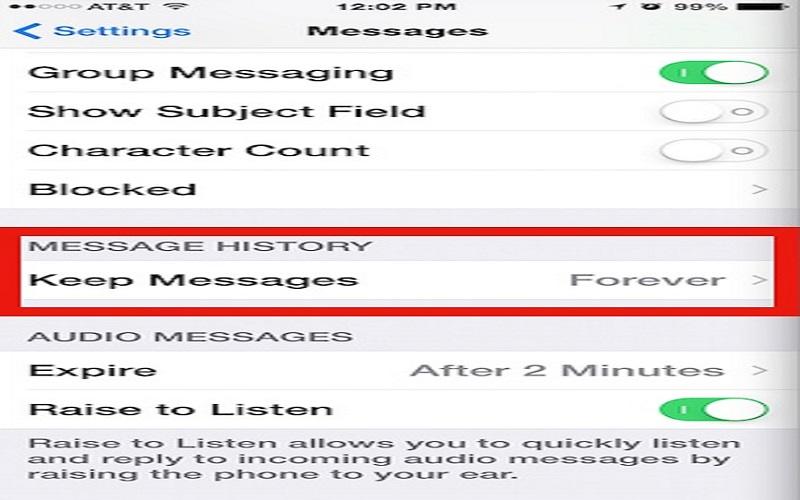 While we're clearing out documents & data, here's another quick win: delete old messages from the iPhone by which you can easily clear storage on iPhone. With less than a minute's work, you can clear storage on iPhones by deleting messages from more than GB to just a few MB. (And with the new iOS 11.4 and macOS 10.13.5, you can store messages in iCloud and access them from any device.) Deleting messages may appear such as a long-winded process, but you do not need to get this done individually. You are able to delete them quickly by telling iOS to purge any messages which have been on the iPhone for longer than the usual stipulated period - anything more than 30 days, or anything more than a year old.
Just try this via Settings > Messages. Beneath the heading Message History, tap Keep Messages, select a time period parameter, then click Delete.
So, that's how you can clear storage on iPhone by deleting messages.
Clear Storage On iPhone By Delete iMessages Image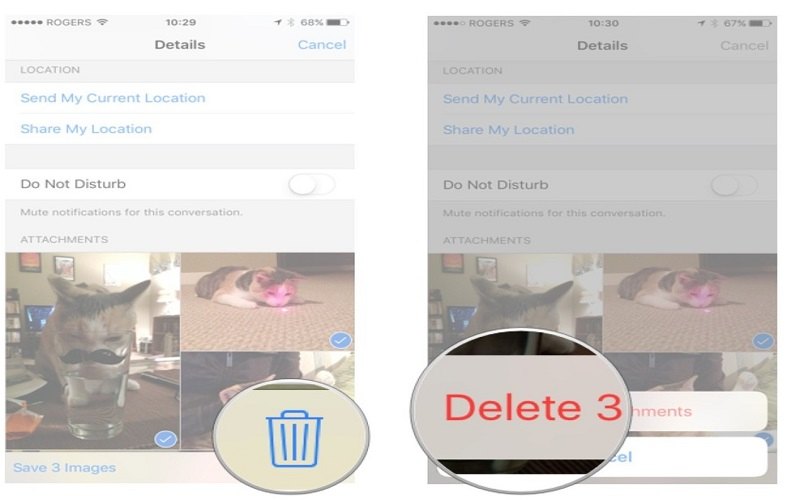 Another way to clear storage on iPhone would be to just delete the space-hogging images and other media related to iMessages. Open a conversation, then tap and hold a picture within the thread. You'll start to see the reaction icons - heart, thumbs up etc - above the image, but at the end, there is a further menu. Tap More, and you'll see little tick-circles close to each message and image. (The one you tapped and held may have the pre-ticked.) Now you can select as many images (or other messages) as you want, then tap the bin icon at the bottom left to delete them. There's also a Delete All option at the top left, but this deletes the whole conversation, text and image posts alike.
For a faster method to see all of the images and attachments from a conversation, tap the I button at the top right and then select either Images or Attachments. From here, you are able to tap and hold a picture and then select More, then tick as many images as you wish to remove and tap the bin icon. But the most effective method is to open the Settings app and visit General > iPhone Storage, then scroll down and tap on Messages. You'll see an option called Review Large Attachments: tap this and the photos and videos attached to your messages are likely to be presented in one single list, arranged by size. Tap Edit to begin deleting. So, that's how you can clear storage on iPhone by deleting iMessages Images.
Don't Keep Both Photos While Using HDR Mode | Clear Storage On iPhone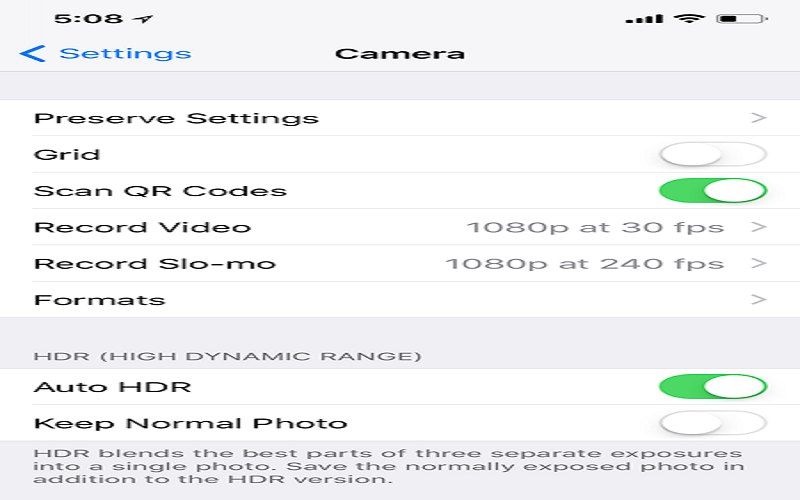 Your phone may use an HDR mode (that's High Dynamic Range) to capture better photos once the image would include bright lights and shadow. You are able to choose for the iPhone to keep the normal photo, which will be handy when you have an older iPhone, which can be a little hit and miss the HDR mode because of the slower camera. However, in newer iPhones, we think HDR works well enough for you to be certain that the image you take is likely to be much better than it could be without HDR. So be sure that you aren't keeping the normal photo - visit Settings > Camera and deselect Keep Normal Photo. You have also a similar choice for the Portrait Mode photos, but nowadays iOS automatically keeps an unedited version; it's only a little more difficult to locate it in your iPhone. So, that's how you can clear storage on iPhone by this approach.
Clear Storage On iPhone By Erasing and Restoring Your iPhone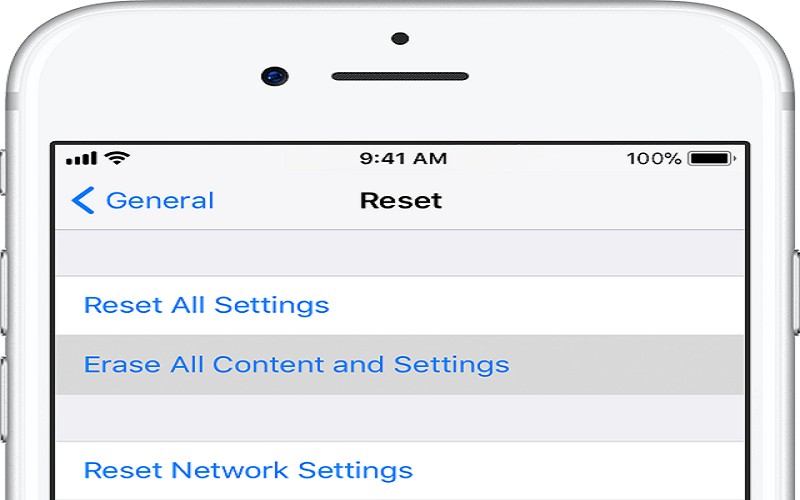 The 'Other' section of the iOS Storage breakdown may be frustrating when you've got almost no space left in your iPhone for the favorite apps, photos, and music. However, there's a very important factor that can be done to get rid of the Other section, that is usually filled up with Safari bookmarks, text attachments, and calendar entries, and that's to wipe and restore your iPhone.
Be sure you backup your iPhone first, then visit Settings > General > Reset > Erase all content and settings to erase your iPhone and wipe the 'other 'section, then restore it from your own most recent backup during the initial setup. So, that's how you can clear storage on iPhone by this approach.
Summary
So, that's how you can clear storage on iPhone. Also, read "How To Uninstall Programs On Windows 7?" And "How To Add Another Face To Face ID On iPhone?." Thanks for reading this post.