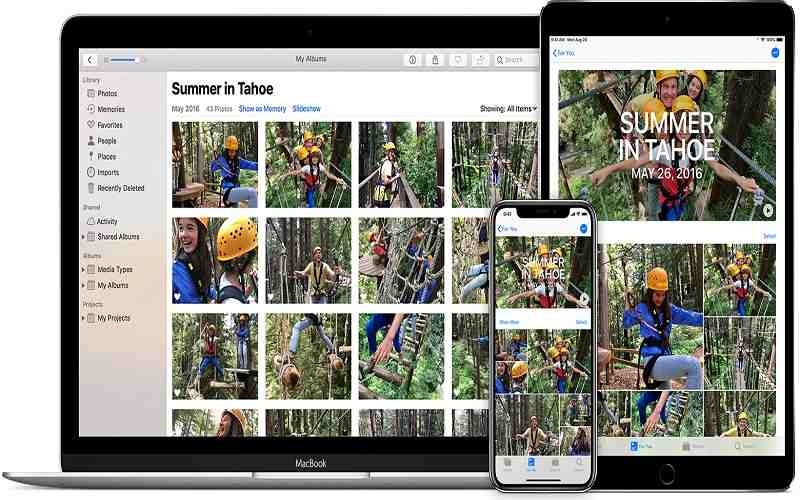 Apple's iCloud service is life changing. Many users struggle around cloud storage. However, they probably enjoy its benefits every day. iCloud offers you numerous invaluable services behind the scenes. It syncs your important data across your all devices: calendars, contacts, notes, reminders, and more. It also backs up files, messages, apps, and other data which makes it an easy task to upgrade or replace your devices. Moreover, with iCloud Photo Library, it keeps a whole collection of your photos online, accessible from anywhere. iCloud Photo Library combines photos from all of your Apple devices right into a single library, uploading it to iCloud for remote access which means an image taken on your iPhone is available on your Apple TV.
Once you've stored all of your photos in the cloud, you need to find out how to view iCloud photos online? That's what this post is focused on, and don't worry: There are two ways to view iCloud photos online which are described below.
Check the iCloud backup is enabled
First, check that you have enabled the iCloud photos to upload your photos from iPhone to iCloud. The most typical reason for photos to be missing is they haven't finished uploading to iCloud. Revisit to the original device, to upload it to iCloud. It is an automatic process, and the device will complete whenever it's enough battery and a Wi-Fi connection. In the bottom of the Photos app, you can see a message informing you of any photos which are waiting to upload.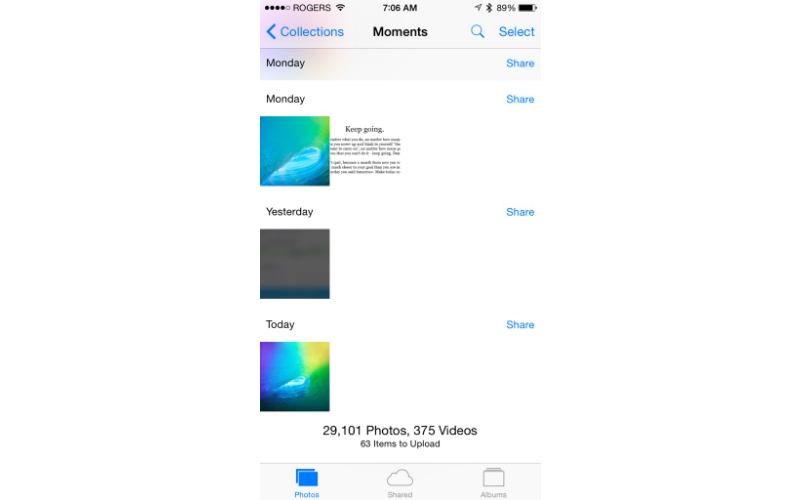 So make sure that you have a good Wi-Fi connection and enough battery to upload photos from iPhone to iCloud. Once the photos are on iCloud, you can view iCloud photos online from any other devices.
To view iCloud Photos online through iCloud.com
After turning the iCloud Photo Library, your photos will automatically be uploaded to the library. These photos aren't duplicated in your iCloud backup. iCloud Photo Library lets you download these photos to your computer from iCloud.com. Follow the steps below:
Step 1 Open any browser on your pc, go to the iCloud.com, and log in as usual.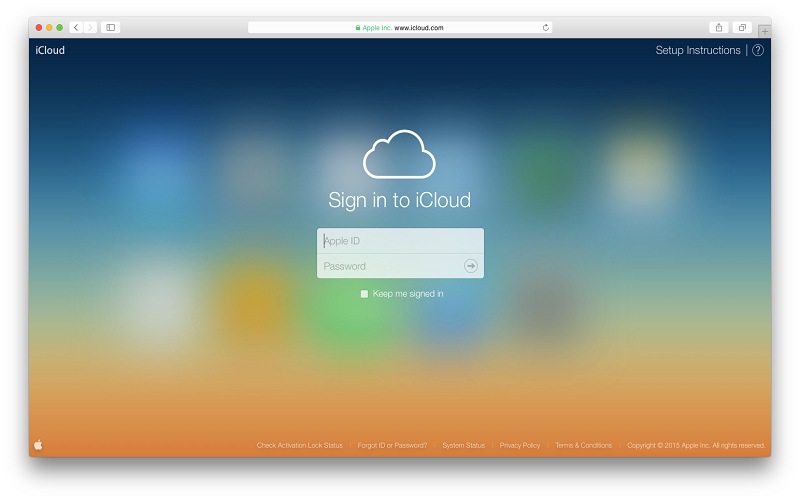 Step 2 Click on the Photos. Click All Photos album to view all the photos here.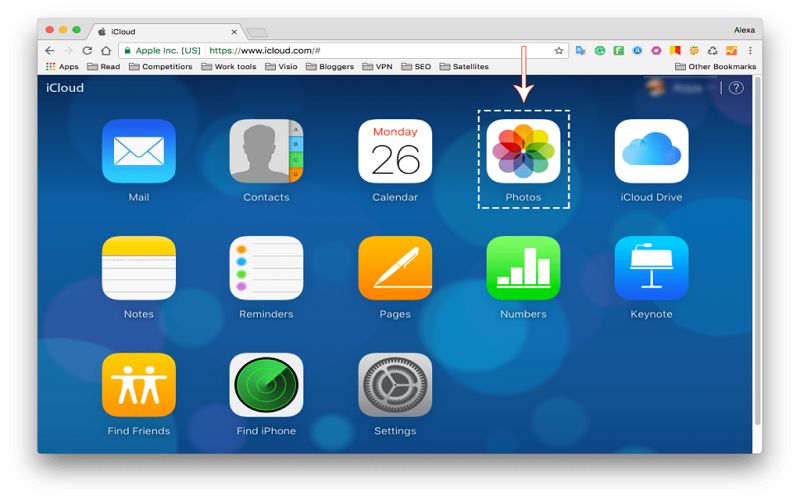 Step 3 Double click each photo to preview and enlarge the image.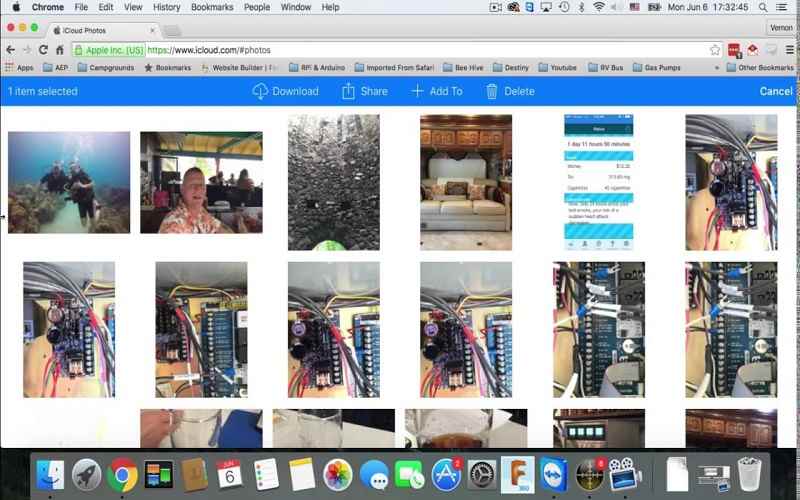 To view iCloud Photos online through AnyTrans
Step 1 Download and install AnyTrans software on your pc.
Step 2 Launch it on your pc.
Step 3 Click on the iCloud Content and then log in with your Apple ID.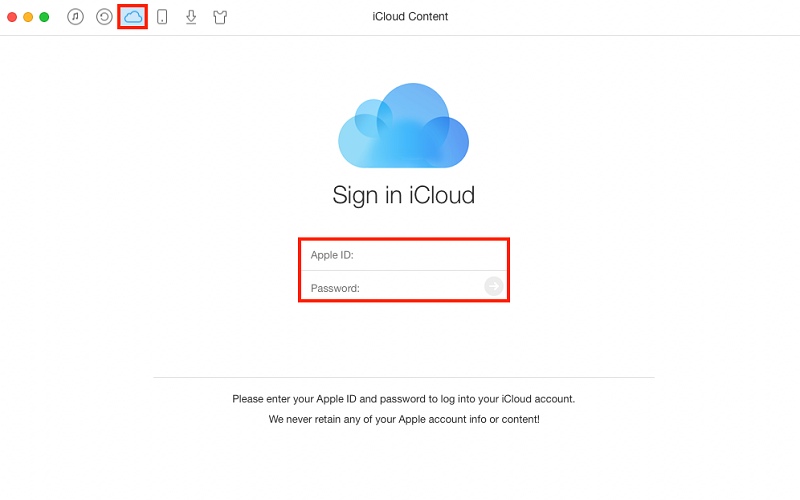 Step 4 Scroll down and click on the photos.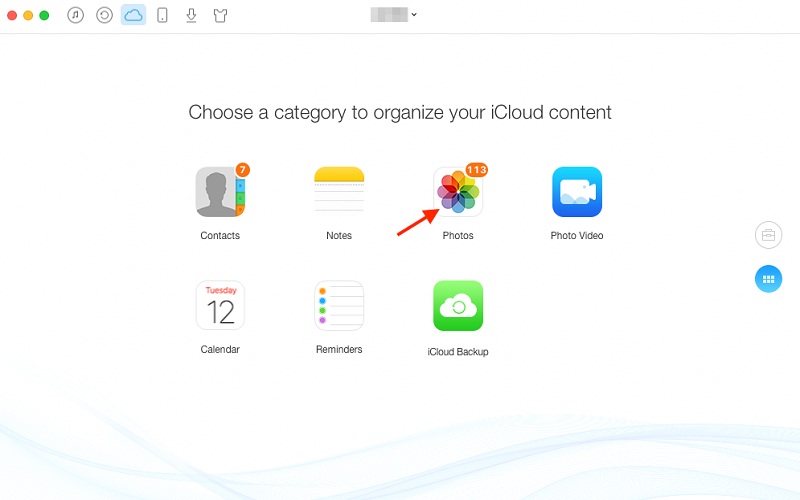 Step 5 You'll see your entire iCloud photos on this interface.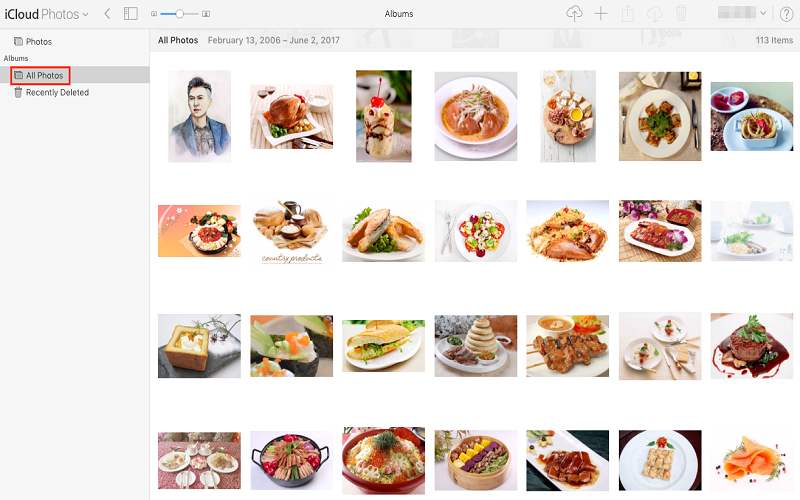 Besides view iCloud photos online, you can also delete unwanted photos or all photos from iCloud simultaneously, add pics from your computer to iCloud, download selected pics to your computer and even transfer selected pics to a different iCloud account.
Also, read "How To Setup And Use Siri on an iPhone?" and  How To Enable or Disable 3D Touch On an iPhone?" Thanks for reading this post here at TheDevelopingDaily.com.