In previous article, we mentioned IGG Games Alternatives but Are you a speedy gamer? Love thrills and action? Here we will introduce top 5 best racing games for android offline.

Racing games are always appreciated and enjoyed by the Android users, especially when games are available in the offline mode that doesn't require internet to play. There are more than thousand racing games available on Google play store that have great graphics effects, sound effects, HD characteristics and other factors to make you wow with gameplay. The Size varies from KBs to GBs. If you want to play HD games with significant effects to have best gameplay experience, you will have to download some big games. Well, that's not true always. There are other games as well with size ranging from 10mb to 100mb and offer excellent gaming feature, effects, and gameplay experience.

So here we are back with top 5 best offline racing games for Android. Have a look below to know their names and features.

Enough Jargons. Let's explore the games now.

5 Best Offline Racing Games For Android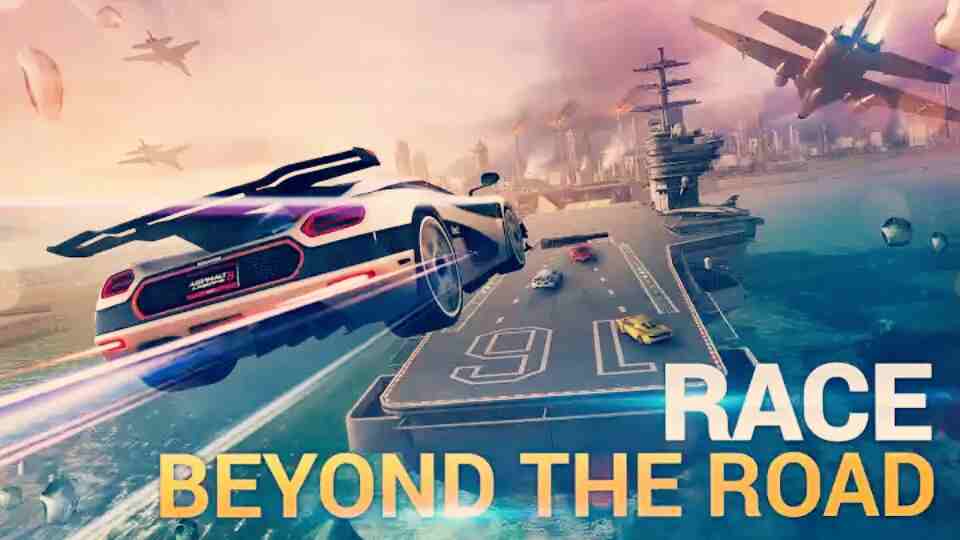 When it's about racing games, Asphalt 8 deserves to be at #1 rank. It's the king of racing game that offers excellent, thrilling gameplay experience. Whether you talk about 3D actions,  stunts, graphics effects or audio effects, Asphalt has everything think to make you wow with its gameplay. The great thing is, you can play this game offline. Asphalt 8 is considered as the most addictive android game with HD graphics and unlimited gameplay levels.  Overall, if you're an Android user and looking for some best offline racing games for android, Asphalt is a must-have racing game.

PROs
HD Graphics

Excellent sound effects

Unlimited gameplay levels

Offline multiplayer mode




CONs
The size of the game can be considered as the displeasing factor. Also, if you want to play this game on the low-end Android phone, probably it will be challenging for you to control and navigate throughout the game. However, if you want the quality game with HD graphics, you will have to compromise with your storage.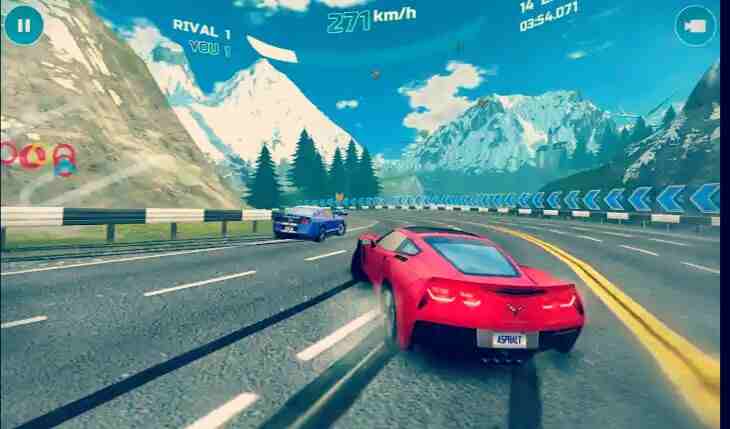 Asphalt Nitro is not that old and favorite game, but it deserves to be here in the list at #2 with its excellent gameplay and features.  This game is powered by the same developer as Asphalt 8 airborne. The best thing about this game is, you will get great graphics effects, Hd display, great feature, thrilling gameplay levels all in just 35mb. Isn't that great? All in 35mb? Also, there is a marketplace/store in the game where you can buy luxurious cars like Ferrari, Lamborghini, and other luxurious cars. The game has the nitro feature as well to boost the thrill by boosting the car speed by 3X. Overall, if you're the guy who loves the thrilling racing game, this small size explosive game is for you. It's one of the best offline racing game for android.

PROs
Small size

Great features

Nitro boost

Addictive gameplay

Luxurious virtual cars




CONs
There is nothing in this game that can disappoint you. It's one of the best offline racing gaming for android.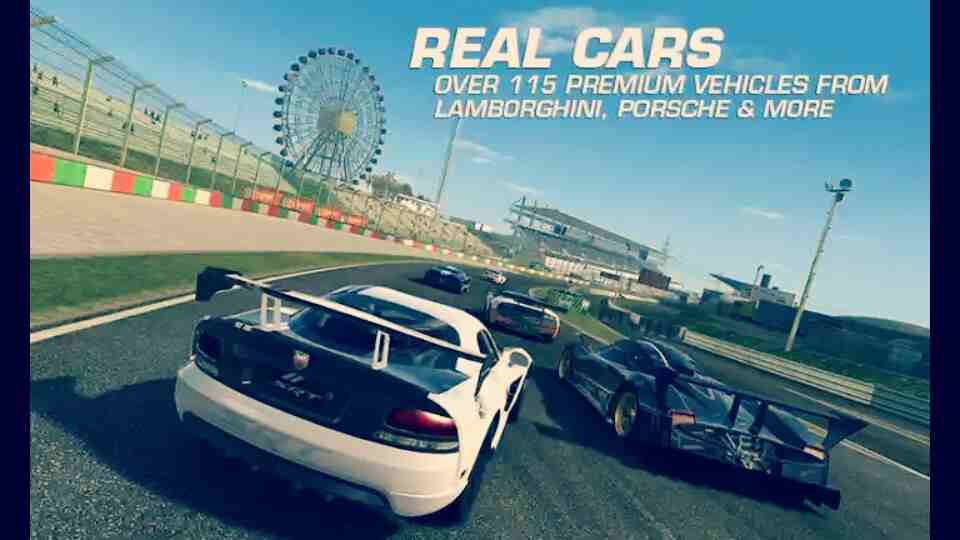 It's not possible to keep this game out of the list when its about offline racing games. The game includes more than 4000 events wherein you can participate with your car. Some of the best racing events included in this game are an endurance challenge, elimination event, and cup races. This game can let you have experience similar to the real world with its exciting gameplay. Also, the game helps you to earn virtual money that you will be using in the game to upgrade your racing cars and make them more powerful. The game provides various upgrade options to boost your racing car performance and to customize the appearance of your car.

PROs
Thrilling and exciting events

Offline mode gameplay

Upgrades are available

Virtual Racing Profile

Car customization options




CONs
Graphics of the game is not that great when compared with #1 and #2 games listed above, but its not disappointing as well.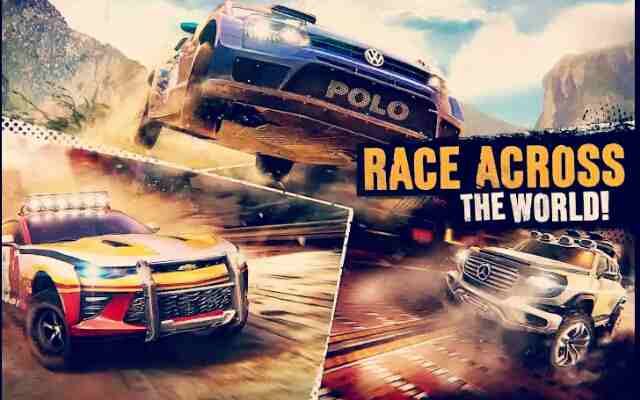 It's another favorite asphalt game that you can play offline. Actually when its about best offline racing games for android, asphalt series remains in top 5.  This game has no rules, no limitation, and no decent roads to drive. You will find the gameplay levels extraordinarily thrilling and adventurous in Asphalt Extreme. You will be racing there on the sand heels, drifting across the dirt to reach the finish line before your opponent. The game has more than 55 monster machines, 1100 gameplay challenges, and 300 career events. Overall, this one is the best offline racing game for android that you must have on your phone being an Android gamer.


PROs
Thrilling racing game

Great graphics and audio effects

Offline challenges mode

1100 gameplay challenges with 300 life events




CONs
The background music is quite loud. If you're not that guy who loves loud music with racing games, probably it will annoy you.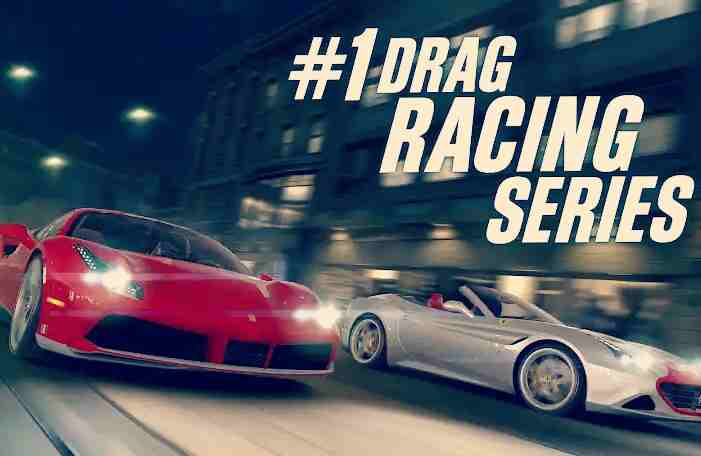 This one is the presently #1 offline racing game for Android in the app market. This game has set new gaming standards and offers a virtual racing experience that will give you feel like you're racing practically in this world. The game has 3D graphics and all the features that you and I usually seek for in a best offline racing game for android.  The game allows users to fully customize, tune upgrade and change equipment and add advance stuff to their virtual car to beat the competition. Overall, it's another best offline racing game for android that will impress you and make you addicted to its gameplay.

PROs
Addictive gameplay

Advance feature

Premium car packages

Thrilling race events




CONs
It's not that old offline racing game, but yes it has earned the reputation of being the best offline racing game for android. There is nothing to list there in the CONs section as this game has only impressive quality and features.

So, that's the list of top 5 best offline games for Android that we think can make you wow. Hope you enjoyed the content. Keep following us to get more updates and such lists.
You may also like to read:

Top 10 Best Sites For Cracked Games For PC