Many companies today identify the importance of shared workspaces like Confluence in improving knowledge-management systems as they allow staff members (individuals or teams) to collaborate and share their experience and knowledge.Though Confluence is one of the best knowledge-management tools, you cannot modify its source code and as such, there are other tools you may want to consider.
This post will show you the best open-source Confluence alternatives for better knowledge management. Let's check it out!

Want simple and free Wiki software? Consider BookStack.
BookStack is a simple, self-hosted, easy-to-use platform that helps you organize and store information. It is an open-source knowledge management platform built on PHP and is easily accessible by its users.
Features
It is fully free and open-source and the source code is available on GitHub for free. 

It is easy and has a simple interface.

Its content is connected and searchable at the book level or across all books, chapters & pages

It is configurable. You can change the name, logo, and registration options and also choose a preferred system view - public or otherwise.

It has multi-factor authentication. 

It supports MarkDown for document formatting.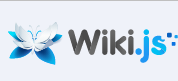 Wiki.js is known by many people as the most powerful and extensible open-source Wiki software on the internet. It has a beautiful and intuitive interface that makes documentation a joy to write.
It lets you write your content in Markdown format, using its built-in visual editor, and saves content directly into Markdown so that you can access it easily without difficulty in extraction.
Features
It integrates a WYSIWYG editor to edit the look and content of a document, page, or file.

It supports Git.

It offers an extra layer of security using two-factor authentication for supported authentication modules. 

It works on different platforms and is compatible with PostgreSQL, MySQL, MariaDB, MS SQL Server, and SQLite. 

It runs on the blazing-fast Node.js engine, hence, it has a high performance.

A modern, simple, and blazingly fast way to collaborate – bring knowledge, docs, and projects together in one place. It is basically, your team's collective brain.
It lets teams organize information and collaborate in real-time. It is an outstanding Confluence alternative with a clean and distraction-free interface, intuitive navigation, and frictionless editing experience.
Features
It has a seamless collaboration experience with real-time editing, comments, and mentions.

It has internal links and version history.

You can work at the speed of thought using its features like auto-saving and instant search.

You can integrate and extend over 40 apps with it.

It has an easy-to-use editor.

It supports MarkDown.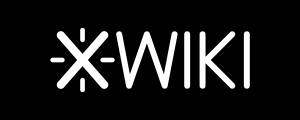 XWiki is an advanced open-source Wiki and a perfect alternative to Confluence. It helps you to organize your domain by grouping them together and you can use simple wiki syntax to format text, create tables, create links, display images, etc.
Alternatively, you can use its WYSIWYG editor to edit page content.
Features
It provides a macro to easily upload and select attachments. 

It has a team of collection templates.

It allows searching on the full wiki using wildcards, searching by space, getting search results from RSS feeds, etc.

It lets you add annotations to documents.

It displays notifications about events happening in the wiki.

You can import Office documents, spreadsheets, and presentations into wiki pages.

You can integrate the attachment picker macro in all XWiki UIs.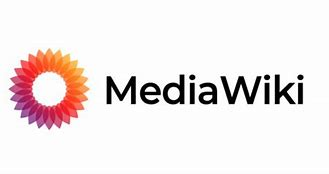 MediaWiki is a collaboration and documentation software by a vibrant community. It is an open-source Confluence alternative with over a thousand users.
MediaWiki is a free, powerful, multilingual, extensible, customizable, and reliable tool that lets you collect and organize knowledge, making it available to people.
Features
It integrates a WYSIWYG editor to edit the look and content of a document, page, or file.

It features a versioning system that lets you view and goes back to older versions of the project/file/document.

You can highlight syntaxes in different programming and markup languages.

It supports multi-user editing.

It is web-based and has a Wiki-like interface.

TiddlyWiki is a unique non-linear notebook for capturing, organizing, and sharing complex information. As an alternative to Confluence, it lets you keep your to-do list, plan an essay or novel, or even organize your wedding.
It is seamless for recording every thought that crosses your brain or building a flexible and responsive website.
TiddlyWiki differs from other conventional online services as it lets you choose where to keep your data and you can be sure to retrieve and use them at any time.
Features
It supports MarkDown for document formatting.

It is customizable.

It is portable and you can use it from a USB stick or similar with no prior installation.

It has a Wiki-like interface.

Instiki, a basic Wiki clone, is an excellent alternative to Confluence. It is one of the easiest Wiki software to set up. 
It runs on Rails and focuses on portability and stability. It also supports file uploads, LaTeX export, RSS feeds, S5 slideshows, multiple users, and password protection.
Features
It works correctly as XHTML.

It uses MarkDown as the default markup syntax.

It has an enhanced syntax for marking up theorems, and proofs.

It has a real, functional, LaTeX view, which produces a TeX output (equations and all) from your Markdown+itex source.

It lets you create beautiful, scalable vector graphics in your wiki pages.

It has enhanced administrative features, for easier management of Wiki pages and uploaded files.
Conclusion
Confluence is a popular knowledge-management software, but it does not give you full control of its data and modifications. However, the open-source alternatives in this post are better options you can consider.
You may also like to read:

Google Analytics Alternatives (Open Source)