Aweber is one of the most popular email marketing tools. While it helps to maximize the email ROI of your business, it may not be the right tool for you. If you want to know about the best free Aweber alternatives, you are in the right place.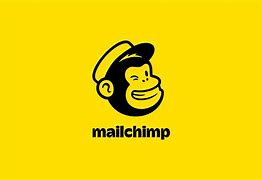 Aweber is one of the most popular email marketing tools, but Mailchimp is arguably the best-known email marketing platform. It has an easy-to-use interface that is convenient for beginners. Mailchimp also has a free plan that caters to many of your email marketing needs.
Features Of Mailchimp
It has a simple dashboard that gives in-depth analysis.

It has an app for mobile devices.

It features pre-built automation and sends time optimization. 

You can perform email testing across devices. 

It has an A/B testing feature for email optimization. 

It gives thorough reporting to help track your success. 
HubSpot is one of the best Customer Relationship Management (CRM) tools you can use instead of Aweber. It helps marketers create email content for customers, and these containers can be customized based on the customers' needs. Though you get the full features when you pay, the free plan gives top-notch email marketing services. 
Features Of HubSpot 
It has customizable templates. 

You get free access to sign-up forms and pop-ups. 

You get to create landing pages for free. 

It features A/B tests and time zone based sending. 

It has a dashboard that gives quality analysis. 

It has customer support offices around the world and supports many languages.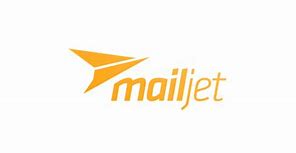 Mailjet is one of the best free Aweber alternatives because you get more premium features from its free plan. It is also a good collaboration tool, and Mailjet has numerous templates you can choose from. Though the free plan limits you to 200 emails daily, it can still be the tool you need instead of Aweber. 
Features Of Mailjet 
You can collaborate with members of your team who are approved to send comments. 

It has a drag-and-drop interface you can use to create emails without a single line of code. 

It gives data about your customers and creates targeted segments. 

It has customizable email templates. 

You can easily create subscription forms. 

It features basic automated workflows. 
GetResponse is an email marketing tool that gives all the features you need in Aweber. These features are not limited to emails because they serve several aspects of your marketing strategy. GetResponse has a free plan that is suitable if you have a short contact list of up to 500 customers. 
Features Of GetResponse
You can build emails and landing pages with ease. 

It helps analyze your Return On Investment (ROI) and Search Engine Optimization (SEO). 

It helps manage email deliverability. 

It features lead scoring and nurturing tools. 

It features a mobile-responsive email design. 

You can create paid ads for Google and social media platforms.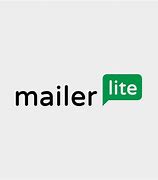 MailerLite is a suitable alternative to Aweber, especially if you own a small business. It has an interface that makes email marketing easy for beginners and professionals. MailerLite's free plan lets you reach out to about 1000 subscribers and send 12,000 emails monthly.
Features Of MailerLite
It features A/B split testing for higher performance.

You can use it to create promotional pop-ups.

It features email surveys and clicks maps.

It gives access to API integrations for better marketing.

It has a drag-and-drop interface and templates to make email creation easier 

It provides 24/7 customer support.
SendinBlue is an email marketing platform you can use instead of Aweber. It has a simple interface that you can use if you do not have any prior email marketing experience and offers features beyond email marketing. SendinBlue's free plan gives a good deal, permitting you to send 300 emails daily.
Features Of SendinBlue
You can create content specific to each email recipient.

It features smaller segments like gender and geography based on your chosen models.

You can enable push notifications.

It features A/B testing and machine learning-powered send time optimization.

You can use it to create quality landing pages.

You can customize it to send personalized emails to your customers.
Apart from being an alternative to Aweber, EngageBay is considered one of the best CRM tools for email marketers. You can use it to create quality email newsletters, promotions, and surveys. It also gives real-time reports that help you track the success of your email campaigns.
Features Of EngageBay
Its free plan gives 500MB of storage.

You can segment lists with multiple filters.

You can add your customers' attributes to emails.

It has many predesigned email templates.

It integrates with third-party apps and services.

It has a simple drag-and-drop interface.
Conclusion
Aweber is a great email marketing tool that has a free plan. However, you can try other free tools for features that Aweber may be missing. 
You may also like to read:

Free Adobe Photoshop Alternative