In previous article, I mentioned Best UserBenchMark Alternatives but in this article, I have mentioned free MindNode alternatives for windows or mac, which you can helps you connect your thoughts and clarify your ideas.
MindNode is a good tool for mind mapping and brainstorming in a more organized way, but it may not always be the right tool for you for several reasons, hence, the need for an alternative.
For instance, MindNode is only available for Mac and iOS users, and you can't use it on Windows or Android operating systems; instead, you need to consider other alternatives that support your OS. Also, you may need an alternative with some features it may be lacking even if it supports your operating system. 
This article discusses some of the best alternatives to MindNode that will cost you little or nothing. Let's get started already!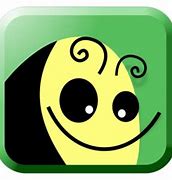 FreePlane is a free, open-source software used for mind mapping. It provides tools that help you think, shares information, and carry out daily activities. 
It is written in Java using OSGi and Java Swing and runs on an OS with a current version of Java installed. Unlike MindNode, FreePlane supports Windows and Linux OS.
Download and install the latest version of FreePlane here 
Features 
It has a map password protection policy. 

You can hide content. 

It has content-based node structuring. 

You can take notes with FreePlane. 

It has task calendars and reminders.
You can classify and group nodes. 
It supports LaTeX formulae.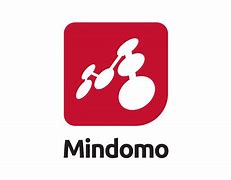 Mindomo is a freemium online software for creating mind maps, concept maps, outlines, and various other types of diagrams. It is a tool developed by Expert Software Applications that lets you collaborate and share mind maps with others. 
It supports Windows, Linux, Mac, Android, and iOS.
Features
It supports real-time collaboration.

It lets you work on maps even if your internet connection is down.

It has a playback mode that shows you how to build a specific map. 

It integrates Google apps.

You can back up on Google Drive and Dropbox.

You can turn maps into presentations or real-time editable outlines.

It exports to PDF, RTF, PPT, TXT, and others.
MindMeister is one of the best mind mapping tools and an alternative to MindNode. It is developed by MeisterLabs and has a free basic plan.
With MindMeister, you can have real-time brainstorming sessions with an unlimited number of users. You can also turn your mind maps into slideshows for presentations.
MindMeister works on browsers, Android, and iOS. It is cloud-hosted, meaning you do not need to download it. 
Features
It has beautiful themes that enhance readability and comprehension.

You can display contents in mixed map layouts.

You can use MindMeister with various shortcuts.

You can connect two mind map topics.

MindMeister is customizable.
You can choose the layout that best suits your needs.
ThinkComposer is a tool developed by Instrumind Software for creating deep visual documents, adaptable and multi-level diagrams, flowcharts, concept maps, mind maps, and models.
It is free, open-source, and supports only Windows OS. Click here to download ThinkComposer and create that perfect mind map for free.
Features
Diagrams in ThinkComposer are Multi-level.

You can extract your ideas into XML, TXT, or your custom format.

You can add markers to your ideas.

You can define your types of nodes and connectors.

You can generate a report for the whole Composition document.
You can pre-store information about your domain.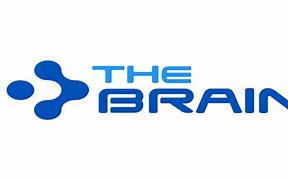 TheBrain is a proprietary, freemium product developed by TheBrain Technologies LP. It organizes web pages, documents, emails, and files in a context-driven visual map.
Although it is a freemium product, you use the Pro plan for 30 days. After that, you can decide on upgrading to the pro plan or continue using it for free. 
TheBrain supports Mac, Windows, Android, and iOS. Download TheBrain here
Features
It can accommodate more than 500,000 items.

You can attach files and folders directly within TheBrain.

It lets you connect your digital resources.

You get search results in seconds.

It has a user interface that helps you concentrate better.

You can work online or offline and sync everything across all your devices.

GitMind is a free mind mapping and brainstorming tool for creative tasks. It helps you create mind maps using templates and share them with others using links.
It is a suitable alternative to MindNode because it eases the mind-mapping process.
GitMind supports Windows, Android, and iOS. Click here to download GitMind for free. 
Features
Access your maps from anywhere. 

Share your mind maps with others in one click. 

View and edit your mind map as a bulleted outline.

Create ideas from over 100 templates. 

GitMind is customizable. 
Extract text from an image, and convert text to a mind map.
Save mind maps to the cloud.
7. 

Coggle
(Freemium)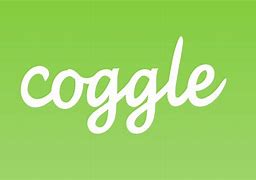 Coggle is a suitable tool to make unlimited mind map documents that flow like your ideas, and it offers a simple, beautiful, and powerful way of structuring information. It is one of the best MindNode alternatives to help you understand complex things and easily share your knowledge with friends and colleagues.
Features
It offers real-time collaboration.

It creates loops and joins branches.

Unlimited image upload.

Add multiple central items to your diagrams to map related topics in a single workspace.

It lets you Pick from a range of shapes to create expressive, powerful flowcharts, process maps, and other diagrams.

Unlimited private diagrams.
Conclusion
The tools in this post are up to the task when you need alternatives to MindNode. Check them out to know which will suit you best.
You may also like to read:

Top 5+ Best GPU Monitoring Software For Windows

How To Transfer Files From One Pc To Another Using Wifi