In previous article, I mentioned Best Free And Open-Source ETL Tools but in this article, I have mentioned ServiceNow Alternatives with it's features and pricing details.
ServiceNow is a Software-as-a-Service (SaaS) solution that provides all the problem-solving services you need in the IT sector. As good as its services are, it may not be suitable for small businesses or businesses that want more flexible options. 
This article discusses some of the best SaaS solutions that offer what you need in ServiceNow and maybe more. Let's get to it! 
Here are some of the best alternatives to ServiceNow: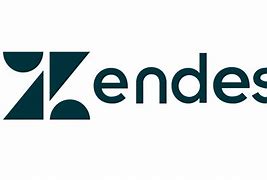 Zendesk is one of the best helpdesks and Customer Relationship Management solutions. Like ServiceNow, it has a big reputation and is trusted by many businesses to provide support for their end-users. 
Zendesk provides top-notch customer services like Zendesk Support which tracks, prioritizes, and solves support tickets. Customers submit these tickets through emails, chat, or phone. 
Overall, Zendesk performs well and is a worthy alternative to ServiceNow. 
Features 
It has a mobile app for better service. 

It gives in-depth analysis and reports.

It can integrate with over 100 third-party apps in minutes. 
It automates workflow. 
It creates personal ticket views.
It centralizes tickets from disconnected channels into one place.
A powerfully easy system for tracking, prioritizing and solving customer support tickets
Have conversations on a connected messaging platform across web, mobile or social apps. 
It features an integrated voice solution that syncs with all other channels and lets agents see all customer information.
Pricing
Zendesk Essential ($5 per agent monthly).

Zendesk Support ($19 per agent monthly).

Zendesk Professional ($49 per agent monthly).

Zendesk Enterprise ($99 per agent monthly).

Zendesk Elite ($199 per agent monthly).
Click here to get more information on Zendesk's pricing.

Jira Service Desk is a fully functional service desk and ticketing system developed by Atlassian. It provides end-to-end services for customers, internal users, and collaborating businesses. 
Jira provides detailed summaries of IT and supports services for businesses to collaborate with ease. It has functionalities that make it easy to use and carries along all involved parties.
Overall, we recommend Jira Service Desk for businesses that want to ensure smooth, transparent communication.
Features
It lets you manage work across teams with one platform, so your employees and customers quickly get the help they need.

It empowers your IT operations teams with richer contextual information around changes from software development tools and helps them make better decisions and minimize risk.

It has a built-in, robust knowledge base.

It enhances real-time collaboration.

It automates monotonous tasks.
It integrates over 550 apps from the Atlassian Marketplace.
It is a multichannel ticketing platform.
It brings together requests from chat tools, emails, and other channels.
It has a self-service portal that gives quick answers to customer queries.
It allows businesses to set as many Service Level Agreements (SLAs) policies as they want.
It stores assets to manage inventory efficiently, track ownership and lifecycles, and reduce costs.
Pricing
Free (For three agents only).

Standard ($20 per agent monthly for 5000 agents).

Premium ($40 per agent monthly for 5000 agents).
Click here to know more about Jira's pricing policies.

Spiceworks Help Desk is a Saas-based IT help desk that offers quality self-service features. What makes Spiceworks Help Desk unique is its free services.
It is software that uses a ticket management system to track user requests. IT admins use Spiceworks Help Desk to accept tickets, reply, and send messages to resolve incidents.
We recommend Spiceworks Help Desk if you need a free quality alternative to ServiceNow.
Features
It is free and has an easy setup.

It has a mobile app.

It makes your job easier using monitors, alerts, custom ticket attributes, and ticket rules.

It has an Active Directory integration.
It reports crucial information like the organization updates on tickets and labor.
It automates workflow.
It facilitates team collaboration.
It can schedule service requests that do not require an immediate response.
It has a remote desktop feature that lets IT staff access computers from anywhere.
Pricing
Free, including advanced features and upgrades.
SysAid is an IT service management solution that improves and analyzes IT performance. It is software suitable for enterprises, but small businesses can use it too.
We recommend SysAid for businesses looking for a SaaS tool that offers everything you will get from ServiceNow.
Features
It has a self-service portal for end users.

It helps manage mobile devices.

It has robust documentation and a knowledge base.

It features built-in, customizable reports.

It has advanced workflow and automation.

It manages your IT from one comfy chair, so your teams deliver results faster.

It empowers employees to solve IT issues independently, so your IT It team can head home early.

It replaces the headache with a smooth, simple experience that feels right.
Pricing
You get a 30-day free trial on all the three packages offered by SysAid. The packages are:
Basic (Help desk, ticketing, and asset management)

Full (ITSM)

A-La-Carte (every feature has a separate price)
Get to know about the prices here.
SolarWinds Web Help Desk is an IT service management solution developed by SolarWinds. It is cloud-based and provides ticket management services for IT-oriented businesses.
It is easy to use, affordable, and streamlines IT operations. It handles every step of help desk processes, from requests to resolution.
We recommend the SolarWinds Web Help Desk if you want an alternative to ServiceNow that is affordable, easy to use, and scalable as far as adding servers is concerned.
Features
It has a search function that can find anything you want.

It integrates with Active Directory and LDAP.

It has a free version.

It automates workflow and processes.

It provides self-service for the end users.

Centralized knowledge base

Tracking and management of IT assets

Simplified project and task management with relational ticketing

Reporting to measure SLAs
Pricing
Free basic version

Team ($19 per agent monthly)

Business($39 per agent monthly)

Professional ($69 per agent monthly)

Enterprise ($89 per agent monthly)
You get a 30-day free trial for these plans. Click here to learn more about these pricing plans.
Conclusion
ServiceNow is a good tool that helps companies manage IT activities. However, it is not designed for small businesses and is not as dynamic as other tools. Check out these ServiceNow alternatives, and perhaps one of them may be your go-to SaaS solution tool.
You may also like to read:

Best Free and open source Jira alternatives

Best Free and Open source UI mockup tool 

Best Notion alternatives (open source and free)

Best AnyDesk Alternatives (Open-Source and Free)

Best Free Datagrip alternatives (Open Source)

Best Free Adobe acrobat alternative (PDF readers