In previous article, I mentioned Best Open Source Tableau Alternatives but in this article, I have mentioned best free or paid PDF Drive Alternatives.
PDF Drive is an online platform where you can find and download millions of electronic books for free. But there are other PDF search engines like it, and this article recommends some of the best options for students and professionals. 
Bookboon is one of the best PDF Drive alternatives. This platform is easy to use and provides content for University students and organizations. There are also audiobooks for people who prefer to listen. Bookboon is a platform that organizations prefer over PDF Drive because it has packages that can accommodate up to 250 users.
Features Of Bookboon
You can access books anytime and anywhere.

It adds new content every week.

It has a personalized notification system.

It has books available in up to 12 languages.

It features expert authors to guide readers.

It has an advanced AI that recommends content.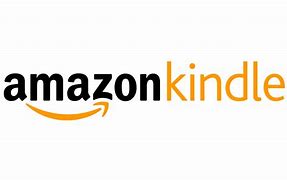 Kindle is a cloud reader powered by Amazon. It has millions of books available for free and others that you have to purchase. These books are from several genres, making Kindle an alternative to PDF Drive. For users to navigate smoothly, the books are categorized by genre, language published, customer review, author, and release date. If you want a better reading experience, you can purchase a Kindle e-reader.
Features Of Kindle
You can increase or reduce the font size.

You can easily search for books in its database.

It has an e-reader that lets you carry your books everywhere you go.

It has a database with a wide variety of ebooks.

You can share books with other people.

With Kindle Newsstand, you have access to newspapers and magazines.

You can sample a book before buying it.

Internet Archive is a digital library that contains free books, software, websites, movies, and music. With Internet Archive, you can access collections from famous libraries like American Libraries, LibriVox Audiobook Collection, Live Music Archive, and Canadian Libraries. If you do not find any book on PDF Drive, you should check for it on Internet Archive.
Features Of Internet Archive
You can upload your content on Internet Archive.

It supports API access for bulk uploading/downloading and software integration.

There are more than 1.3 million books you can borrow.

You get a personal web archive where you can add new sites to the Wayback Machine.

It holds over 35 million books and texts, 8.5 million movies, videos, and TV shows, 894 thousand software programs, 14 million audio files, and 4.4 million images.

It provides specialized services for adaptive reading and information access for the blind and other persons with disabilities.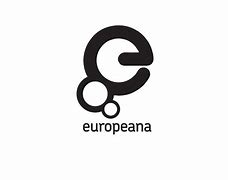 Europeana is an online platform where European cultural heritage is shared and stored. It is a platform funded by the European Union and should appeal to you if you are a heritage enthusiast, student, researcher, professional, or teacher. It is a good alternative for European PDF Drive users because it focuses on European content. Europeana gets its content from libraries, archives, museums, and galleries.
Features Of Europeana
Its database has over 30 million images, 22 million texts, 300,000 videos, and 700,000 sounds.

Its contents are available in over 20 languages.

It displays cultural heritage material from over 4,000 different institutions.

It has a network of partners that verify data.

Its content features information like geo-location and links to other materials.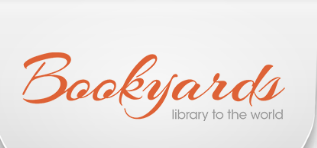 Bookyards is a suitable alternative to PDF Drive because you get access to a collection of books that you can download in different formats. It has over 20,000 books, and you can access learning materials on any device. This platform lets you find books easily by categorizing them. These categories include culture, finance, art, children, and economics.
Features Of Bookyards
It has thousands of ebooks available for free.

You can become an author or publisher on Bookyards.

It has many skill and personal development books written by prominent people.

It works with ebook readers like Adobe Reader.

Any ebook you download is virus-free.

You can link Bookyards to your website or blog.

Booknet is an online platform where you get access to free and paid books. Its books are from different genres, including fantasy, romance, mystery, thrillers, and short stories. You can also read these books from your PC, iPhone, or Android phone.
Features Of Booknet
You can read thousands of books or publish your own.

You can read books that get published chapter by chapter.

You can create your library.

You can follow your favorite writers to get regular updates.

You can make comments on books and get replies from authors.

It is available in different languages, including English, Spanish, Russian, and Ukrainian.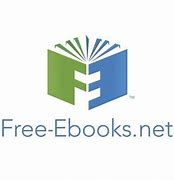 Free-Ebooks.net is a website that offers members access to five free ebooks monthly. Membership on this platform is free, and members are allowed to publish books for other users to read. It has categories like best books, featured lists, latest arrivals, and audiobooks to ensure you find books easily.
Features Of Free-Ebooks.net
Its files are in different formats, including EPUB, PDF, TXT, and HTML.

You can upgrade to a VIP membership that gives unlimited access to books.

You can search for books by their titles or authors.

You can unsubscribe or cancel your membership at any time.

You can give reviews and read reviews from other readers.

You can publish books on the platform for its 10.4 million annual unique visitors.
Conclusion
In recent times, most people have preferred ebooks to physical books. PDF Drive is one of the websites where you can get these ebooks, but you should try alternative platforms.
You may also like to read:

How to open .EPub format files

Top 10 Best PDF Readers For Windows