In previous article, I mentioned How To Add Months To Date In Google Sheets but in this article, I have mentioned 
Tableau is a data visualization and business intelligence tool you can use to connect to any database to obtain data. However, Tableau is not open source, and its price may be quite over the bar. In this article, we have suggested some of the best open-source Tableau alternatives.

Apache Superset is a fast, lightweight, and open-source data exploration tool. You can use it to explore and visualize your data using simple pie charts or detailed geospatial charts. It is a suitable alternative to Tableau because you get all features on Apache Superset for free.
Features Of Apache Superset
You can integrate data from MariaDB, Oracle, Microsoft SQL Server, MySQL, PostgreSQL, and other sources.

It supports the majority of SQL databases using SQLAlchemy.

It supports custom visualization, and its capabilities are extensible with its visualization plugin support.

It has security features like OAuth, database, OpenID, LDAP, and others.

It integrates with Apache Druid and Apache Echarts.

It has a lightweight semantic layer.

It lets you create a dashboard.

Grafana is a free, open-source, and multiplatform visualization tool. It is a powerful application that can be used to create dashboards and share data with teams or other people. Grafana is one of the visualization tools that are as popular as Tableau, and organizations like Bloomberg, PayPal, and eBay use its enterprise version. 
Features Of Grafana
You can send and receive data event alerts through communication channels like Slack and PagerDuty.

It is compatible with MySQL, Microsoft SQL Server, and others.

It supports various databases, including Prometheus, InfluxDB, and Graphite.

Unlike many open-source tools, you do not have to write the code yourself. Instead, you can use plugins created by other users.

You can visualize world maps.

No registration or installation is needed.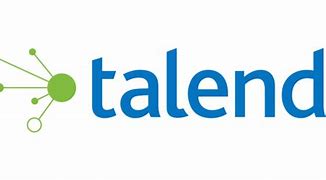 Talend Open Studio is one of the best alternatives to Tableau. It is a free, open-source tool you can use to extract data from a source, transform it, and load it into a data container. It is free to use despite being used by individuals and organizations alike. Its data integration components could also be a reason to consider it ahead of Tableau.
Features Of Talend Open Studio
You can convert multiple datasets into standard BI formats like SPSS, Splunk, OLAP, and Jasper.

It presents data using different charts.

You can use it to map raw data and load it into a database using a graphical tool.

It can integrate data from sources like Oracle, Microsoft SQL Server, and Teradata.

It features tools for collaboration, monitoring, and scheduling projects.

It helps track slowly changing dimensions (SCD).

It automatically identifies data types and potential errors.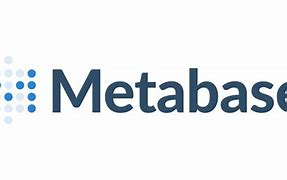 Metabase is a freemium, open-source business tool for freelancers, small businesses, and large organizations. It is simple to use and is similar to Tableau because it is easy for people with little or no technical skills to learn. Metabase is a good tool for collaboration, and members of teams can get answers to questions on their company's data.
Features Of Metabase
It has features like Quick Summarization and a Notebook Editor that make it easy to use.

Users can get extensive documentation from organizations and additional assistance in a few clicks.

You can schedule updates via email or Slack.

You can create charts and dashboards.

It supports over 20 different database types.

It provides more than 15 visualization options.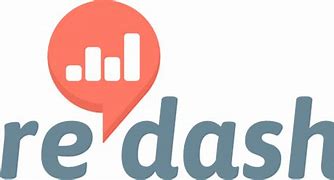 Redash is an open-source, web-based business intelligence tool for Windows, Mac, Linux, and other operating systems. It helps you connect and query your data sources, build dashboards to visualize data, and share them with your company. Redash may not be free, but it is a good tool you could use instead of Tableau.
Features Of Redash
It automatically updates charts and dashboards at custom time intervals.

You do not need to set up an environment because it is a web-based tool.

You can easily share visualizations and associated queries.

You can enable peer review of reports. 

It has a Query Editor that lets you compose database queries using the Schema Browser and autocomplete functionality.

You can create visualizations and combine them in a single dashboard.

RAWGraphs is a free, open-source data visualization tool that makes data representation easy for everyone. It provides an opportunity for novices and experts to create visualizations. RAWGraphs was initially designed for graphic designers so they could complete tasks with features unavailable in other tools. It has since evolved into a tool you can use to map data dimensions onto visual variables.
Features Of RAWGraphs
It is customizable and compatible with any JS framework.

It works without an internet connection. 

It has close to 30 visual models to visualize quantities, hierarchies, and time series and find insights into your data.

It is safe, and your insert will be processed only by your web browser.

You can save your project or export it anywhere. You can also edit your projects with any software you desire to use.

It features semi-finished vectors and data structures.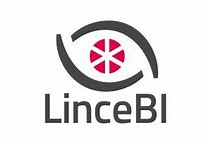 LinceBI is a free and open-source business intelligence platform. It is one of the best alternatives to Tableau because it includes BI Portal, Reports, OLAP Analysis, Dashboards, and Scorecards. LinceBI can be customized and is deployable on-premise or in the cloud.
Features Of LinceBI
You can customize even without changing the code in some instances.

It supports different output formats, including SV, Excel, PDF, and HTML.

It can integrate with multiple data sources.

It secures data using user/rol, Lightweight Directory Access Protocol, and Single sign-on integration.

You can explore data on charts.

You can schedule tasks for automatic execution. 
Conclusion
You should check out some of the best open-source Tableau alternatives, and you may find your new preferred data visualization and business intelligence tool.
You may also like to read:

Open-source Grafana Alternatives

DataDog alternatives open-source

Open-source Mailchimp Alternatives

Best Free and Open source UI mockup tool

Best Free and open source Jira alternatives

Best Alternative To Skype (Updated 2022)

Evernote Web Clipper Alternatives