Looking for some best wallet where you can store bitcoin? Here we will introduce top best bitcoin wallet that can be the excellent choice for you.

Let's start with some basic first.
What Are Bitcoin Wallets?
If you think bitcoin wallets are similar to traditional wallets that you use to store your money and stuff, then you're wrong. Bitcoin wallets don't store the bitcoin, but it works to secure the funds by guarding the private keys associated with bitcoin. A private key is proof of owning a particular cryptocurrency.
Bitcoin wallets are not limited to only safeguarding your bitcoin, but they also help in receiving and sending payments to others. Bitcoin wallet allows users to exchange funds worldwide.
The Top 10 Best Bitcoin Wallets 
#1 Coinbase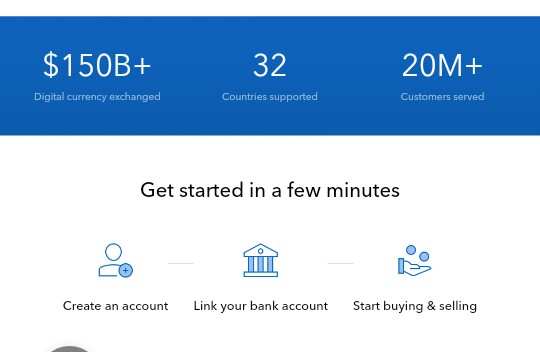 When its about best bitcoin wallet, coinbase deserves the rank #1. It's one of the most popular bitcoin wallet offering coin exchange services from last 6 years. It's a San Francisco based wallet that has some excellent feature to make the things more comfortable for users. It supports almost every fiat currency and allows the user to trade bitcoin, litcoin, ethereum, etc. Coinbase offers their services in 32 countries. However, they don't allow selling features in few regions.

#2 BitFinex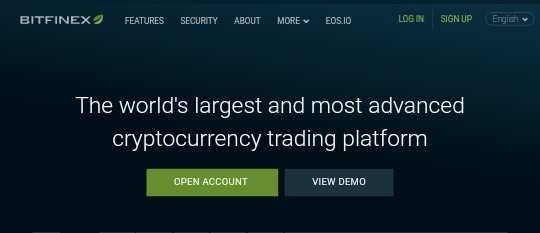 If you're looking for some best bitcoin trading platform, BitFinex can be an excellent choice. It's a Hong Kong based wallet established in 2012. It is considered the most advanced trading platform. Well, it has faced some controversies due to hacking earlier and lost around $65 million.
Overall, if you're looking for a secure wallet and trading flexibility, BitFinex is the best bitcoin wallet to have.

#3 Kraken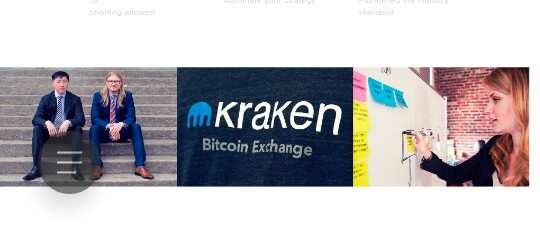 It's one of the oldest and best bitcoin wallet established earlier in 2011. Especially, when its about wallet security, no other platform or wallet can beat it. The longevity of Kraken is the testament to its reliability. It allows its users to trade between several fiats including Japanese Yen,  US Dollar, Canadian Dollar, Euro and many other fiat currencies.
It's UI is very different from the new wallets and platforms, but with time you will get comfortable with it.

#4 GreenWallet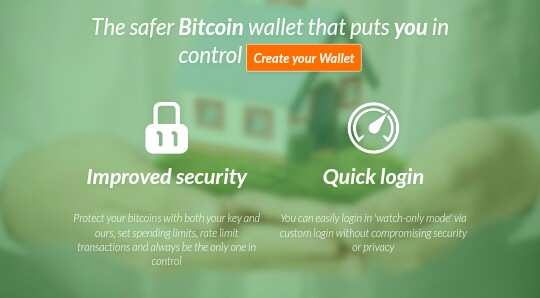 Also Read - How To Mine Bitcoin From Your Computer
It's another one of the best wallets for bitcoin. It's an easy to use and available for all the major platforms like Android, iOS, and chrome. This wallet is known for some decent features like 'watch only mode". This feature can allow the user to eliminate some credential sets to view their wallet without compromising with security and privacy. In other words, it allows users to check fund balance safely and securely over the public wifi network.
Two-step authentication and multi-signature wallets are two other eye-catching features offer by GreenWallet. They also offer web access services, but they recommend to use their app-based services to improve the security level.

#5 BlockChain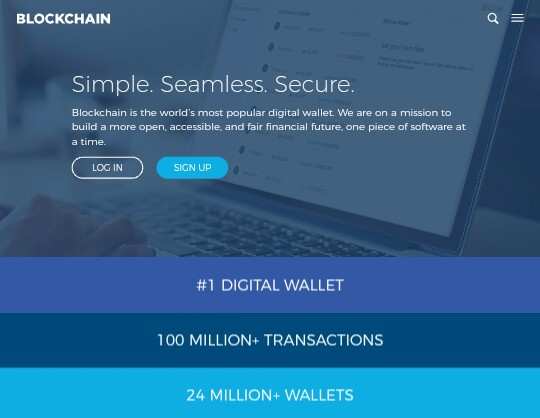 Must you have heard of this? It's a popular bitcoin wallet that allows users to store both bitcoin and ethereum. Ethereum is next most demanded cryptocurrency after bitcoin having a value less than bitcoin. The blockchain is also known as web wallet as its cloud-based platform. The great thing is backup is not required with BlockChain cloud technology, and you can effortlessly sync your account between iOS and Android devices. Check out our this content  "What Is Altcoin And Where To Buy Them" to know how to purchase Ethereum and other Altcoins.

#6 Bread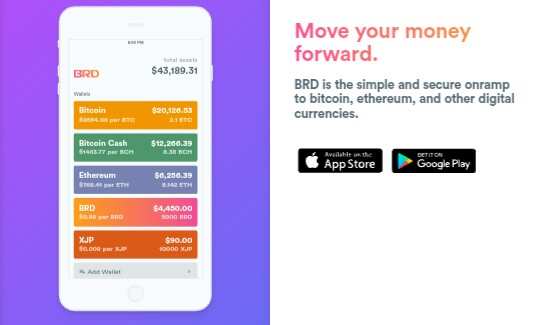 Bread is not new; it's just officials have changed its name Breadwallet to Bread. It provides an app-based platform to store bitcoin on both Android and iOS. If you're a beginner, Bread is best bitcoin wallet for you. It's UI, and simple features make it easy to use and operate the application. The app also allows the user to buy the bitcoin officially. Bread is made specially to store bitcoins.

#7 Mycelium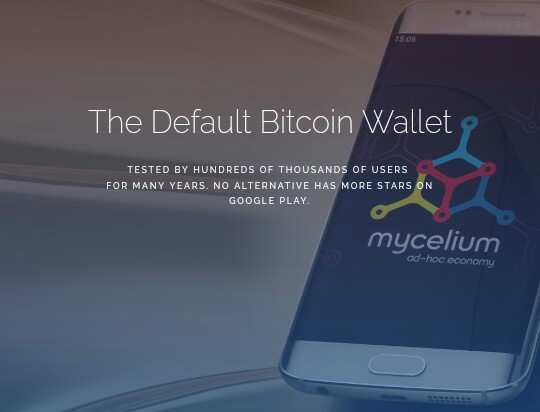 It's another best wallet for bitcoin with several excellent features and services. However, their services are limited to mobile based applications only. It's one of most reputed and used mobile application based wallet with 4 star plus rating on google play store. Also, it has similar option "watch-only" as in Green Wallet. It also offers additional security and safety with pro plans. Overall, it's one of the best mobile application based bitcoin wallet with great features that will impress you.

#8 Copay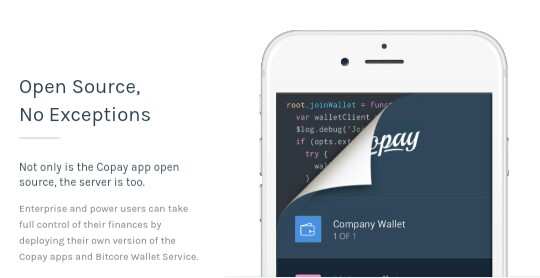 Copay is powered by Bitpay and is considered as another best bitcoin wallet. It operates on an open-source platform and has application for almost every primary OS including iOS, Android, and Windows. It allows users to secure their account using multiple signatures and share the respective account with several other users. It's one of the best features that this bitcoin wallet has. It requires the signature of every member to approve the transaction. Thus the platform offer boosted security.  

#9 Jaxx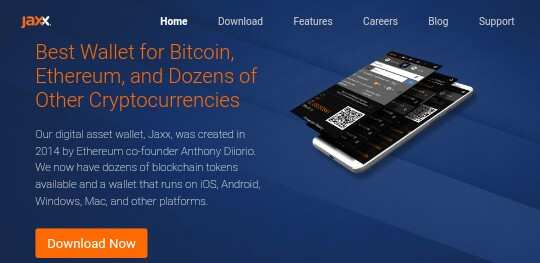 The greatest thing about Jaxx is it offers storage for so many cryptocurrencies. If you're trading multiple coins and want to store all them in a single wallet,  Jaxx is the ideal one for you. If you've not own or traded other cyptocurrencies yet, and want to know more about altcoins (Ethereum, Litecoin etc) and how to buy them, check out our this content "Top 7 Best Cryptocurrency Exchanges to Buy Altcoins"

#10 Electrum

If you're an advance bitcoin user, electrum can be the best bitcoin wallet for you. It's one of the oldest reputed wallet launched earlier in 2011. Two-factor authentication, account recovery, and multiple signature accounts are some of the key features of electrum. It also allows its user to use the wallet offline if needed. Overall it's one of the best bitcoin wallets that deserves to be considered for its excellent feature, security and user interface.


Summary
So that's the list of top 10 best bitcoin wallets that can be the excellent option for you to store bitcoin and other cryptocurrencies. Well, we neither promote nor support any of the above-mentioned crypto wallets so you can choose any of the wallets that we have mentioned above to store your bitcoin. Hope the content help you to find the best. Keep following us yo get more techy updates.