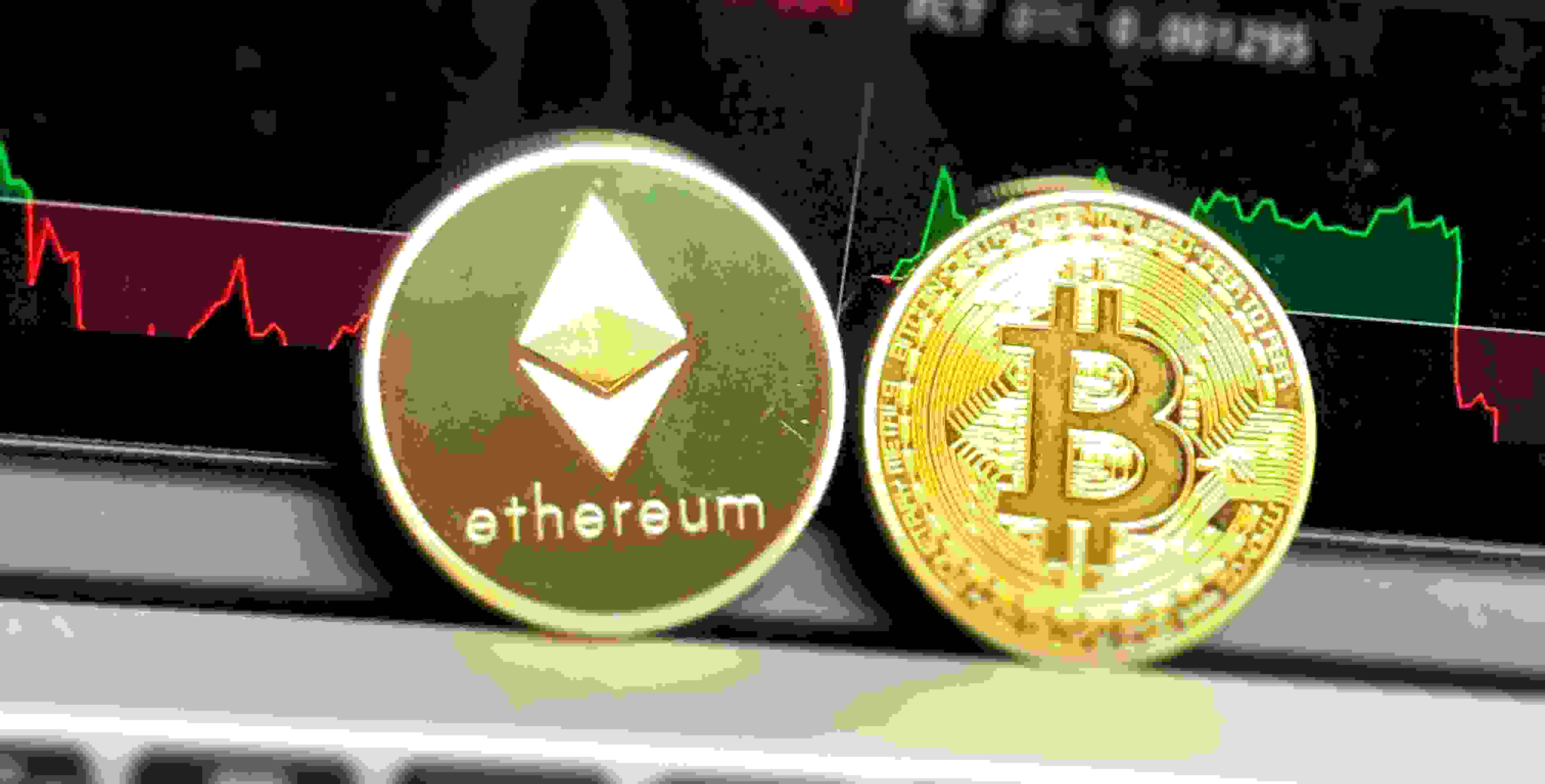 Want to know about altcoin? What they are and where to buy? Here you've arrived at the right webpage. Today we will explain everything about altcoin to you.

Whether you believe or not, but the truth is "Bitcoin is not the only cryptocurrency". In 2018 we have more than thousand cryptocurrency alternative to Bitcoin with unique purposes, features, and functionalities.

So, let's start with the basics first and know what exactly altcoin is.
What is Altcoin?
Usually, people misunderstood altcoin, they consider it as a type or name of cryptocurrency. Well, the truth is altcoin is the collection of cryptocurrencies that are alternative to bitcoin. Yes, altcoin itself is not any cryptocurrency. For example, Ethereum, Litecoin, and Ripple, these all are altcoins and alternative to bitcoin.
Do you think it's too late to invest in Altcoin? Read on to clear your doubt.
Is It Too Late To Invest?
Obviously not. Altcoin has excellent opportunities and possibilities in future. The demand of owning an altcoin is increasing every day and thus you can expect the value of altcoin to rise proportionally. Overall, its neither too late nor too early to invest your money in altcoin.

Now when you what Altcoin is and opportunities associated with it, it's the right time to know where and how to buy Altcoin. Here we examined everything in a stepwise manner. Have a look.
How To Buy Altcoins
If you've planned to invest in Altcoin, here we will help you to proceed with a step by step guide.  

Step 1: Start With Registering An Account On Coinbase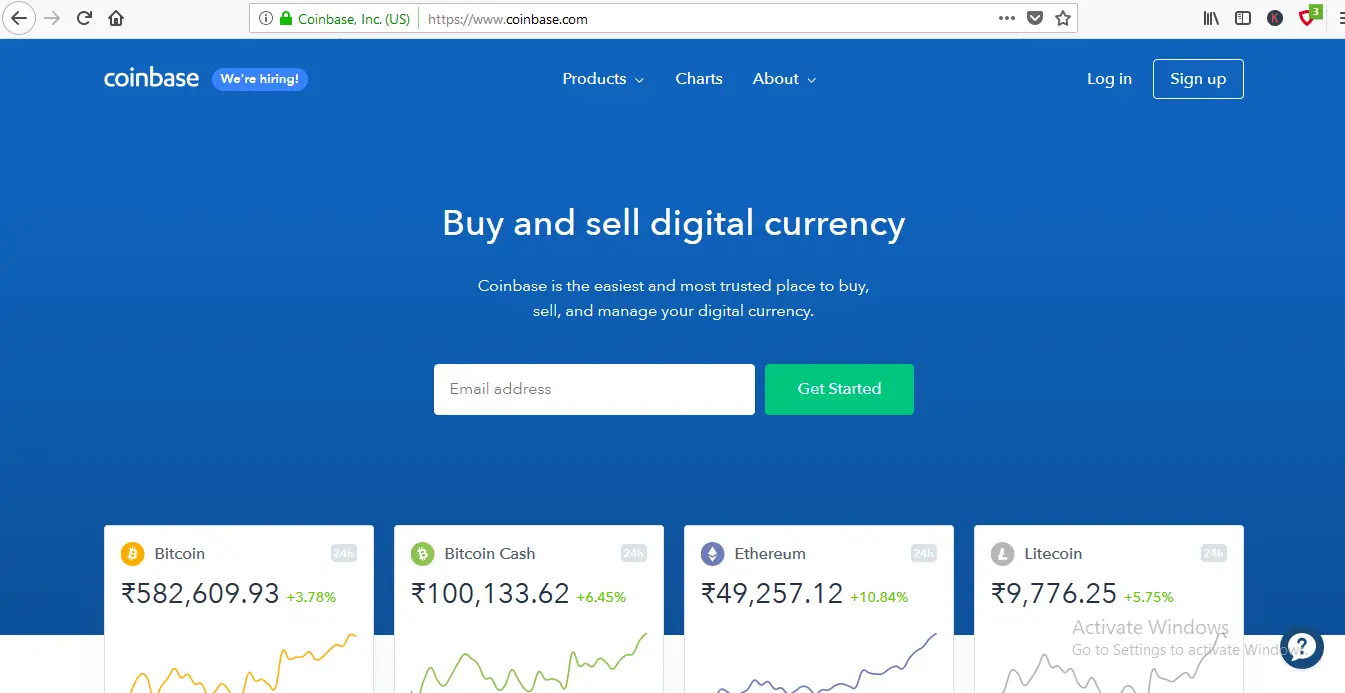 Also Read - Top 10 best altcoins under $1 to invest in 2018
First of all, you will have to get your money to exchange so that you get eligible to buy the altcoin. Well, most of the exchanges that allow the user to buy altcoin don't accept FIAT currency (FIAT can be considered as a currency similar to USD). So, you will have to exchange one to other another currency. Like, ethereum to ripple and ripple to XLM etc.

Step 2: Setup your payment method and desired crypto amount to your coinbase wallet
In this step, you will have to set up payment method either using your debit card or bank account. Whatever you will choose in your payment method, debit card or bank account, the amount will be deducted from that particular bank account or debit card that you've defined in payment criteria. Make sure your card has appropriate amount to buy the target altcoin. However, Once you determine the payment method and find your bank account or debit card don't have sufficient balance or amount to spend on altcoin, just add the amount relevant to your target cryptocurrency (same amount value as your target crypto has) that you want to buy.

Step 3: Purchase Cryptocurrency That You Want From Coinbase
Now simply analyze all the cryptocurrency available on the platform and choose any that you want. You can prefer to buy Ethereum as it offers much lower processing fees than Bitcoin. Overall, it's your choice what you want to buy. However, do market research before you invest to get familiar with the trend and stability.

Step 4: Register An Account On  Binance
Once you buy the altcoin, the next step is to find a safe and secure wallet where you can store the altcoin that you've recently acquired. Binance is one of best wallet that store your altcoin safely and securely. Start with registering an account on this wallet. Once done, move to its wallet section and find the ethereum option.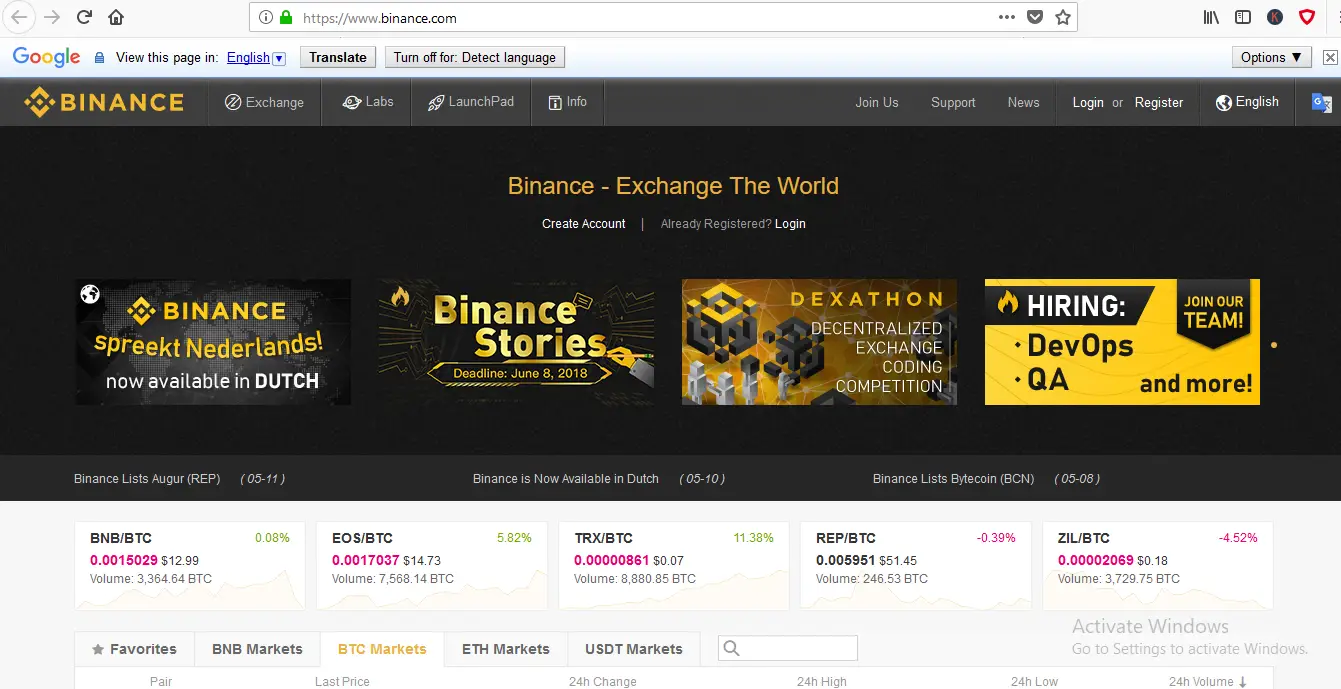 Also Read - Top 7 best Cryptocurrency Exchanges to buy Altcoins
Note: I'm assuming here that you've invested in the ethereum coin so I will guide you accordingly. You can proceed similarly by finding the option relevant to the altcoin that you've bought.

To find your wallet, just go to the FUNDS option available there on the top right corner.  Now click on Deposits Withdrawals option available in the drop-down menu.

There you will get deposit option for every altcoin. Click on deposit option and copy your ethereum receiving key and paste it in coinbox to proceed with the next step.

Step 5: Transfer Ethereum To Binance Wallet
Now transfer the ethereum that you've in coinbase wallet to the Binace Ethereum wallet you've just create. It will take around maximum 15 minutes to arrive in your Binance wallet. Once it comes there in the wallet, it will be stored safely and securely there, and you can access that for your purposes whenever needed.

Step 6: Trade Your Altcoin
Now you can trade ethereum for ripple or any other Altcoin that you want to purchase.  Well, before you trade don't forget to get familiar with the stability of trend.

Congrats!! You've successfully bought your first Altcoin.

PRO Tips To Trade An Altcoin:

Most of the altcoins lose their value with time. So, consider it while holding your altcoin for short or extended period. Also, choose them appropriately before you invest in them.





ETH, XMR, FCT are some of the most traded altcoins on a daily basis with massive volume.





Start following the coin charts to know the stable and low periods.




Note: The primary motive with content is to expose the real side of altcoins and to help you understand what they are and how to buy and deal with them. We neither promote nor recommend any particular altcoin. It's ultimately your decision to choose and invest. You are free to opt whatever makes feel you good and comfortable.


Summary
So that's what altcoin is and how you can buy. Hope the content elaborated you everything clearly and you will be able to invest appropriately now. Keep following us to know more about cryptos and other technical stuff.