In previous article, we mentioned Best 8 PC cleaner software for Windows but in this article, I have mentioned some of the best RAM cleaner or applications to free up your RAM so you can boost your Windows PC performance.
A RAM cleaner is a software that frees up your RAM to speed up your computer. As you use your computer, more processes take up space in your RAM, and your computer becomes slower. RAM cleaners monitor memory usage and utilize the memory efficiently to make your computer run smoothly and up your productivity.
In this article, I have recommended some of the best free RAM cleaners for Windows 10/11. Without further ado, let's get to it.
Wise Memory Optimizer is a free and one of the best free Windows memory optimization tools that help to free up, defrag, and empty standby memory with one click. It functions exceptionally and comes with an easy-to-understand user interface.
When deployed, Wise Memory Optimizer calculates your computer's total memory, the memory in use, and the available memory. It also shows you a pie chart to help you see the bigger picture.
Download Wise Memory Optimizer and clean up your RAM in seconds.
Features 
Defrag memory to boost performance.

Empty Standby memory (cached memory) to increase the Free memory.

Automatic Tune-up & Optimization of RAM

It comes with an easy-to-use interface.
It takes up only a fraction of your CPU.

It clears your clipboard.

It has a

portable version

. 

You will enjoy free automatic updates and technical support by email.

It is compatible with all Windows versions.

You can enable it to optimize PC memory automatically in the background.
Ashampoo WinOptimizer Free is the ultimate tuner and speed boost for Windows 10 and 11 computers - a reliable tool that will accelerate your PC and rid your machine of unnecessary services and processes, enhancing its performance and repairing the Windows system.
It is not only a cleaner but also a tool to improve your security and protect your privacy.
Download Ashampoo WinOptimizer Free to clean up your RAM for free.
Features
Clean your PC of junk files and reclaim disk space.

You can optimize your PC with one click.

With Ashampoo WinOptimizer, files are safely deleted, encrypted, and recovered. 

It increases the boot time of your computer.

It improves the performance of your computer when you use apps that take up a lot of RAM space.

It eliminates junk files created by web browsing or downloads.
It helps to protect your privacy.
Razer Cortex is the best optimization tool on Windows for games. This software lets games run smoothly by boosting your system performance and prioritizing your game over unwanted processes.
Razer Cortex is not just a "gaming RAM cleaner." Your game can only run smoothly if the performance of your computer is optimized, and this effect is noticeable after the game is closed.
Download Razer Cortex to enjoy a premium gaming experience.
Features
It maximizes Frames Per Second(FPS).

It automatically boots the system.

You can customize its settings manually.

It disables CPU sleep mode.

It activates when you launch a game.

It automatically detects and deletes junk files to free up space.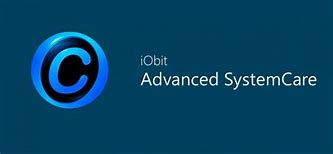 Advanced SystemCare 15 Free is a free software used to clean PC memory. It is a tool that scans, repairs, and optimizes many elements of your system.
It cleans junk files, malware, and invalid registry entries to make your computer run smoothly. It can also fix disk fragmentation issues.
Download this software to fix the running applications and free up your RAM.
Features 
It has an easy-to-use interface.

It has real-time tuneup.

It lets you preview folders.

It includes more than 30 troubleshooters.

You can choose which files should not be deleted or moved.
It gives you regular updates on software on your computer.
You can scan rotated images.
It clears your privacy traces, including saved passwords.
It blocks access from suspicious programs to your sensitive data.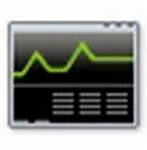 RAMRush is one of the best RAM cleaners for Windows, and it works by freeing up physical RAM to improve the performance of your computer.
RAMRush constantly checks on your RAM to keep your computer running smoothly. It has a user interface that is customizable for easy usage.
Download RAMRush and enjoy free RAM cleanup.
Features
Presents users with detailed graphs

Can be set to launch on startup

It removes memory leaks. 

It is constantly updated. 

It is available in multiple languages. 

It recovers memory from Windows applications. 

It displays real-time usage data of your CPU and RAM. 

It supports automatic optimization. 

It supports command line mode. 
Conclusion
Having a slow computer could be frustrating. To prevent this frustration, you need a good RAM cleaner. We have analyzed some of the best free RAM cleaners for Windows 10/11.
You may also like to read:

How To Disable Widgets In Windows 11

How To Make Games Run Faster In Windows 10

Skype Download's File Location On Windows 10/11

How To Play SWF Files Without Flash Player