Want to know about best WiFi analyzer Windows apps 2018? Here we will provide you with the top 5 list. So, read on to know them.
Nowadays, almost everyone used WiFi at home. The signal of WiFi is tough to understand. If you are in a room where WiFi router is installed, then you get a full signal. But you noticed that if you take a few steps to the wrong direction in your home then how quickly the WiFi signal on your smartphone or laptop goes from full to empty. So if you want you could avoid this problem with the help of a WiFi analyzer app on your windows. With the help of a WiFi analyzer, you can spot the week area of your home where the WiFi signal is low. The signal strength of your router is disturbed by many factors like interference and obstacle like walls etc. WiFi analyzer helps you to install your router in such place of your house from where you can get the excellent strength of signals in every corner of your home. So if you want good speed and performance in your home, then you must install the WiFi analyzer app in your windows. There are many WiFi analyzer windows apps are available. But I believe that the best WiFi analyzer windows app should have easy to use, comes with all features that will help you to increase the performance of your WiFi and satisfy the need of customers. So here we picked the top 5 best WiFi analyzer windows apps for you.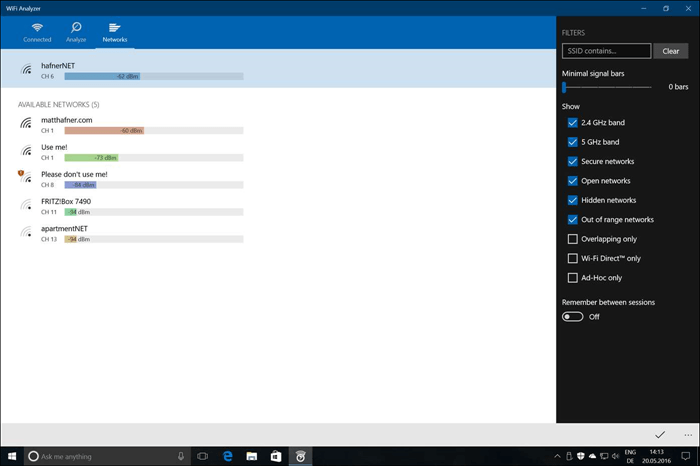 WiFi analyzer is one of the best WiFi analyzer windows app, and it is available on Microsoft store. It is a simple window WiFi analyzer tool. In this, you can search for suitable channels and identify. With the help of heat maps feature, you can find the best place for installing your router. It will identify all networks that are interfering with your network. In this, each channel is given a star rating by which you can choose the best. WiFi analyzer is free to use. It is excellent for the beginners. WiFi analyzer turns your windows laptop into an analyzer from which you can choose the best network for you. So WiFi analyzer for windows is an excellent app. You can install it and enjoy the best experience of your WiFi at your home.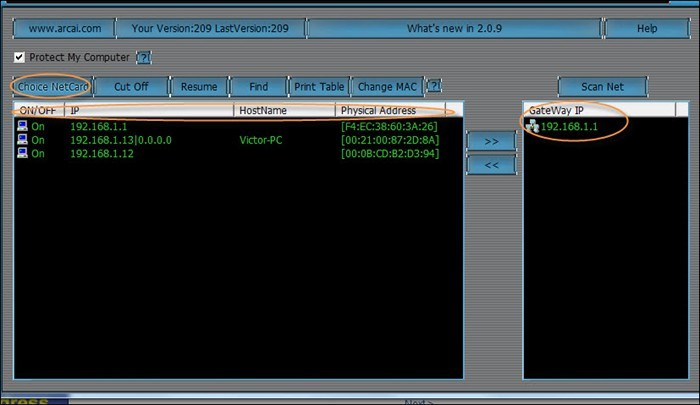 Netcut is another best WiFi analyzer windows app. In this, you will get solid network debugging and investigating tool. Netcut is more suitable for professional. It will scan and analyze all the IP address on your network. It also has advanced features like ARP protocol. With the help of the ARP protocol, you can manage user bandwidth and stop network abuse. The most likely feature in Netcut is that you kick people off your WiFi network without requiring any access to your router. As we previously discussed that sometimes nearby networks could interfere on your network. Netcut can help by stopping the inference, and it also boosts the connectivity range and performance of your router. Netcut is an advanced WiFi analyzer app, and it is free of cost. It is a very useful app, and it will help you to solve your WiFi signal related problems. So install it and enjoy the high speed.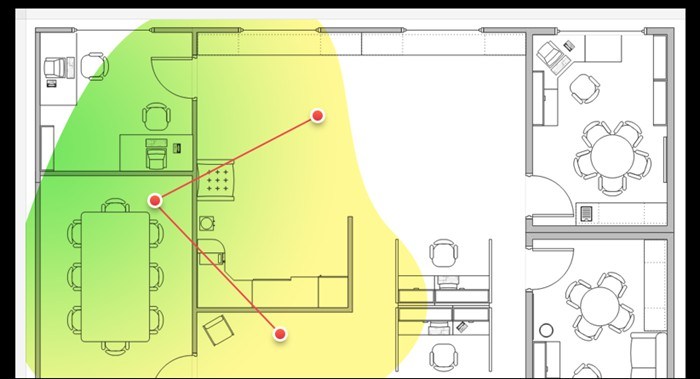 Another best WiFi analyzer windows app is Netspot. It is the professional WiFi analyzer that can be recommended for both beginner and professional network. Netspot has an excellent looking attractive user interface. It is easy to use. Netspot has two different modes: survey and discover. The survey tool is used for creating heat maps by which you can identify the networks and points in your area. And on the other hand, the discover tool helps you to take snapshots of WiFi networks. By using both the tool together, you will easily choose the best spot, and you also fight with the signal interference. It will also help you to increase your signal strength. Netspot is a powerful app for your window, but if you want to use this app, you have to pay for this app. It is for both beginner and professionals. So install it and experience the best network and speed.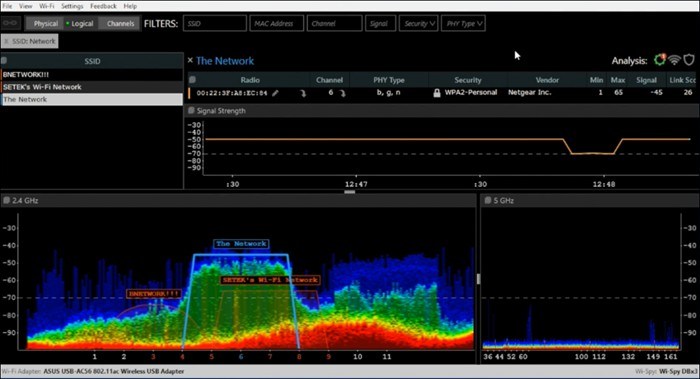 InSSIDer is the one of the best WiFi analyzer windows app. InSSIDer is also an advanced app that is created for the professionals. It can quickly and accurately measure the WiFi signal strength. It can also help you to pick up the best network for your home. It can also track and record the strength of received signals in dBm over time, so you can compare which ones are working the best and many other things. It is available in the three different versions: InSSIDer office, InSSIDer office + Wi-spy mini, and InSSIDer office + Wi-spy DBx. All three versions are differently priced. But the most affordable version is InSSIDer office. InSSIDer can identify the source of interference and also monitor the channel saturation. It has the ability to perform the routine checks by which you will be connected to the best channel. InSSIDer is a powerful tool and well worth for the money. So if you have many numbers of devices in your home or office then install the InSSIDer and experience the high speed on your devices.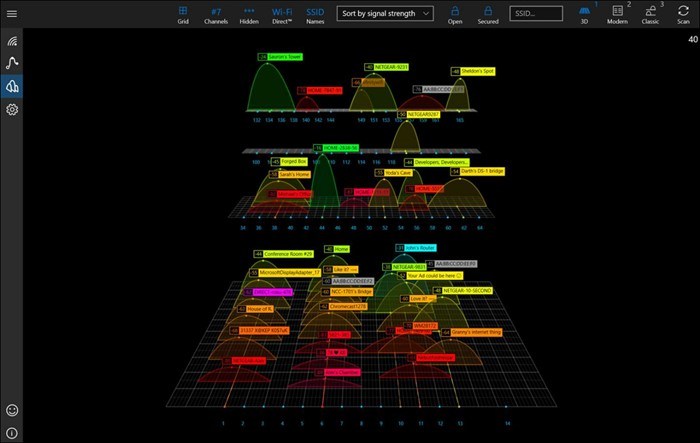 WiFi commander is another best WiFi analyzer windows app. It scans all the WiFi networks and details their signal strength. It has a beautiful user interface with the ability of 3D graphing that makes the WiFi and network analyzing process easy and engaging. You will see all the data on a very modern looking graphs. In this, you can see the strengths of the network and also can monitor the network speed in the real time. With the unique real-time feature, it is easy to choose which network is best for you. It has lots more feature. To use this fantastic app you have to pay for this app. It is a fully fledged desktop app. So install the WiFi Commander and enjoy the best experience of speed and network in your home or office.
Summary
So, that's all about best WiFi analyzer Windows apps 2018. Hope you enjoyed reading this post. Also, read Top 10 Best Windows 10 Themes and Top 10 Best and Simple video Editor for Windows. For more updates keep following us.