In previous article, I mentioned BlazeMeter Alternatives but in this article, I have mentioned best wireshark alternatives (free or paid) for Network troubleshooting.
Network troubleshooting and Wi-Fi monitoring are easy with Wireshark, but many network administrators, sometimes source for other replacements due to the tool's limitations and other times for comparative studies.
While Wireshark remains a popular tool for capturing and analyzing network protocol, it may be hard to understand or fail to meet your professional demands.
You will learn about the best Wireshark Alternatives you can add to your network analysis arsenal. You may even ditch Wireshark totally after using some of these options.
The following tools qualify as alternatives to Wireshark, but your choice may depend on your working environment and goals in general.

Tcpdump is one of the best tools that bring simplicity and efficiency to network analysis. It is a network protocol analyzer that lets you track and capture TCP/IP traffic between a network and your computer.
It is a free and open-source network utility that uses a command-line interface to provide packet content definitions in different formats relative to the commands used.
Features
Bin Tex Sniffer
Networking
A powerful command-line packet analyzer. 
A simple way to monitor incoming and outgoing traffic in one place.
It uses Packet captures and packet processing to analyze traffic.
It has a system-based conventional interface.
It can read packet captures from a file directory.
It uses dotted code to translate the source and destination IP addresses.
It resolves host addresses to hostnames by default. 
2. CloudShark (Free 30 Days Trial)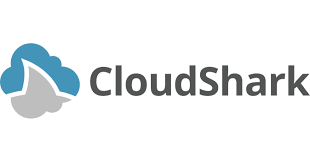 Cloudshark is a similar network analysis tool to Wireshark that lets you view, analyze, and share packet capture files in a browser.
It is the go-to web-based platform that is perfect for network operators, security specialists, and IT departments, and it converts the packet capture process of teams seamlessly. It also boasts several filtering, sharing, and advanced analytical features that make it a perfect Wireshark alternative.
Features
It lets you analyze networks within a web browser.
You can arrange its interface and share its data to enable collaboration with your clients, colleagues, and partners.
It eases tool integration.
It does not require special software to share or view output from multiple devices.
It is secure.
It makes communication better and solves network issues faster.
It functions like a dropbox for generated files.
3. Sysdig (Free Trial)
Sysdig is the tool to consider for monitoring, securing, and troubleshooting network traffic leaving no blind spots, guesswork, or black boxes. It is flexible across Windows and Apple devices and integrates natively with container technologies. 
Features
It has a command-line interface that eases navigation.
It handles network traffic in real-time. 
It features container, memory, and application monitoring.
It gives you insight and clarity into your container's usage.
It makes cloud deployment secure and reliable.
Continuous Integration
Network Analysis
Network Resource Management
Policy Management
Server Monitoring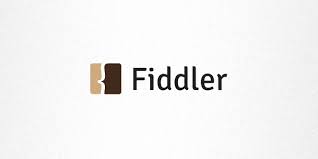 Fiddler is a handy tool for examining details of HTTP requests and tunneling into local network traffic on a computer and decrypting it to monitor outbound requests.
It is perfect for inspecting HTTP traffic and setting breakpoints. Also, it integrates a powerful event-based scripting subsystem that you can extend with any .NET language.
Features
It is freeware
It can debug traffic from almost any application.
It inspects traffic, sets breakpoints, and fiddles with requests.
It diagnoses network issues.
It transfers proper cookies, headers, and cache directives between the client and server.
It supports all frameworks, including .NET, Java, Ruby, etc.
Bug monitoring.
It customizes, saves, and shares rules to handle complicated requests.
It lets you share your findings and add context with built-in team collaboration.
5. Packets (Free Version)
Packets are an excellent Wireshark alternative for cloud-based WiFi analysis and troubleshooting.
Features
It features a progressive visualization of WiFi connections. 
Visual coding of WiFi frames that lets you fix problems faster.
It can work with any pcap packet trace.
Drag and drop your traces in the Packets cloud and troubleshoot Wi-Fi problems seamlessly.
It supports end-to-end remote troubleshooting.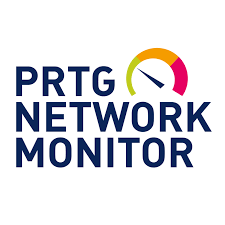 PRTG network monitor helps you relax as you visualize and monitor your systems, devices, traffic, and applications to stay ahead of IT infrastructure issues.
It is a powerful tool that is suitable for all sizes of businesses without an additional plugin or download.
Features
Flexible alerting. 
Multiple user interfaces.
It lets you monitor several networks in different locations. 
 It lets you monitor your LAN with the hosted version of PRTG using remote probes.
You can use remote probes to distribute the monitoring load
In-depth reporting.
It is flexible and customizable.

If you've never tried Ettercap, you are missing out on the features of a comprehensive suite for man-in-the-middle attacks.
Ettercap is excellent for sniffing live connections, content filtering on the fly, and many other tricks you don't want to miss. It is one tool that supports active and passive dissection of many protocols with excellent features for network and host analysis.
Features
It is an open-source software Unix tool for computer network protocol analysis.
It is a perfect tool for security cracking.
It can actively or passively find poisoners on the LAN. 
It sniffs remote traffic through a GRE tunnel.
You can kill connections of choice from the connections list.
It injects character into an established connection.
Penetration testing tool
Used By hackers.
Conclusion
Wireshark is an excellent tool for network monitoring and troubleshooting, but the alternatives in this post may suit your work demand more, especially in areas where Wireshark may fail.
You may also like to read:

Top 5 best WiFi analyzer Windows apps

Top 5+ Best GPU Monitoring Software For Windows

How To Increase WiFi Speed - Top 10 Ways