Adobe's  After Effects almost have no match for all the features it offers. But there are certain reasons one might prefer other tools over it, and you are not alone if you have such reasons. For instance, you will need an alternative tool if you do not have a high budget that can accommodate After Effects' pricing. Here are some open-source Adobe After Effects Alternatives: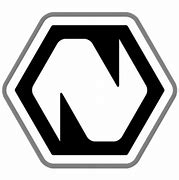 Natron is an open-source compositing software for visual effects and motion graphics. It can handle all your 2D/2.5D  needs, and it has robust OIIO file formats which makes it one of the most flexible compositors for the visual effects community.
Natron has a functional interface across all platforms such as macOS, Windows, and Linux.
Features
It has a GUI interface that is a flexible and intuitive multi-platform node-based engine.

It has layers of complexity that will take your creativity level to new heights.

It has flexible Roto and Rotopaint tools that can generate unlimited layers of masks, mattes, and shapes.

It has a powerful 2D and Planar tracker to help reduce hours of rotoscoping to meet personal or client deadlines.

It features strong keying or matte generation tools.

It has a curve and dope-sheet editor.

It is OFX compatible.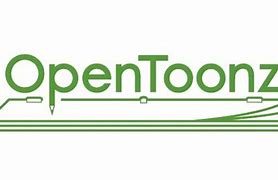 OpenToonz is an open-source animation production software for developing and creating anything you want all together. It is one of the best tools for 2D animations, and it is based on the software "Toonz".
Features
It is a beginner-friendly tool for 2D animation.

It lets you create animations with multiple effects using the SDK plugin provided by the developers.

You can change picture styles by overlapping images to create a new image.

You can change the incident light on your animations by using the Affected Incident Light Effect.

Animators can create a wavy distortion animation for a more detailed 2D animation.

Opentoonz lets you create new functions to meet the on-site demands of any commercial project.

The GTS scanning tool was created by Studio Ghibli to bridge the gap between scanning different colored scans without any issues.

Opentoonz has applications in different animation projects for commercial use, school events, professional production, amateur production, and more.

Blender is a tool you can use to make short films, advertisements, TV series, and feature films thanks to its high-quality rigging and animation tools. It has a flexible Python-comptrolled interface with adjustable fonts, size, color, etc.
Features
It lets you create your tools and add-ons.

You can create jaw-dropping renders with Cycles and its high-end production path tracer.

It offers powerful simulation tools.

It has a video editor with basic but efficient tools.

Its tools are available for scripting and customization.

You can combine 2D with 3D in the viewport.

It offers full animation support with onion skinning.

An open-source 2D animation software for desktop computers that can be used to create both vector and raster animations and even use sound and video files. It has been created with flexibility and expandability in mind. It uses GPL 3 license, and it is available for Windows, Linux, and macOS.
Features
It has several graphic tools for Linux, from vector images to 3D animation.

It offers a timeline-based animation.

You can create multiple scenes per project.

It has a configurable preview resolution.

It allows importing of images, audio, and video.

ButtleOFX is a simple, user-friendly, and open-source compositing software that is based on TuttleOFX, an open-source, modular, and sustainable image processing architecture. It lets you create visual special effects in photos and videos, and you can create high-standard effects even without using a graph.
Features
It has an intuitive Graph Editor to connect nodes, IO, color transformations, geometry, text burn, etc.

It features a parameters editor to customize effects.

It has an integrated Browser to find your images and import them.

It has three different workspace layouts depending on your needs.

It has a dedicated Interface to simply and quickly create effects without using a graph.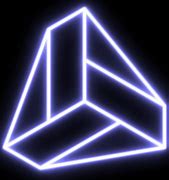 Rebaslight is the ideal tool for making lightsaber special effects. It is a program where you can add glow effects on Windows, Linux, and macOS. 
Features
It has special effects like lightning and muzzle flash which you cannot get in regular video editors.

It is available for free but with the company's watermark on your video.

You can remove the watermark with a one-time payment of $25.

It saves your progress automatically and you can always pick up from where you stopped.

You can convert your file to .webm if it does not support the video format.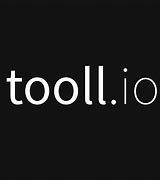 Tooll is an open-source solution for creating interactive 3D content and animations. Sit combines the best aspects of animation, compositing, and coding to a lightweight and intuitive user interface.
Features
You can share designs created on Tooll as executables or render them into movies.

Its user interface combines coding and designing.

You can sketch and refine your ideas with graphical programming.

It is fully extendable through integrated code editors for C#, .net, DX11, and shaders.

It features animation with keyframes, timelines, presets, sensors, and state machines.

It is free for non-commercial use within a creative community.
Conclusion
After Effects is an amazing tool that may be difficult to replace entirely, but you can consider the programs in this post if it gives you any difficulty.
You may also like to read: