Pencil2D is an open-source animation software for creating hand-drawn animations or cartoons on Mac OS X, Windows, and Linux PCs. It is based on old Pencil software and uses both bitmap and vector graphics for creating drawings in the photos & graphics category.
Why Pencil2D alternatives? While Pencil2D is a great choice of software for creating animations with its interesting features, it lacks the automation of some other tools like it, and you may want to explore other options to see how they compare to each other. Fortunately, this post will help you do that. Below are the best Pencil2D alternatives you can consider:
Many people believe the future of video making starts at Animaker because it is one of the best cloud-based DIY animation tools that let you create video animations. Unlike Pencil2D, you are open to using existing characters and video templates to make the creation process easier.
Animaker is a platform for beginners, professionals, and even, non-designers to create animations and live-action videos for every moment.
Features
It lets you create animations with just a few clicks.

It is fast, simple, and user-friendly.

You can create up to a million different characters.

It features 100M+ stock videos and photos you can use.

It has over a thousand templates to make your work easier.

You can upload and edit videos in 4k resolution.

You can resize or customize videos for different social media platforms.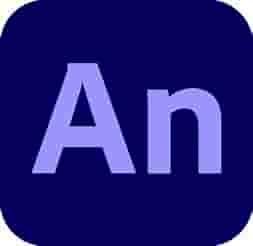 Adobe Animate is an adobe software that lets you design interactive animations for games, TV shows, and the web. It is one of the best tools that will take you into a new age for animation, helping you to bring cartoon and banner ads to life.
Features
It lets you create doodles and avatars.

You can add action to eLearning content and infographics.

It lets you create animations for several platforms and in different formats.

It features powerful illustrations and animation tools.

You can share your animations as augmented reality experiences.

You can sketch and draw expensive characters with Adobe Fresco live brushes with a mature blend.

It has amazing features that make animating easier.

It has a 7-day free trial version and a premium membership starting at about $20.00 per month.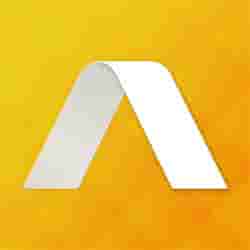 Animation Desk is a creative app for creating frame-to-frame animations and storyboards for Windows,  Android, and iOS. It is an ideal tool for creating pencil test animations and sketches, and it provides users with multiple export options.
Features
You can export animations as Photoshop layers, PDF sheets, or big-size GIFs.

It lets you synchronize, access, or edit your animation across different devices.

It lets you draw animation on videos and images with different brushes.

Its features let you create animations on mobile devices; Android and iOS.

It has comprehensive drawing tools.

You can save animations as videos or GIFs without watermarks.

It has unlimited sequences and storyboards.

Pencil is a cross-platform open-source software for creating 2D animations like Pencil2D. It has great concepts for creating animations and is one of the best apps for PC use.
Features
It is handy and easy to use.

 It has an inviting user interface.

It features all bitmap and vector drawing tools.

It let you export animations in real-time.

It is best for making traditional animations like cel, cartoons, etc.

It is available for Mac OS X, Windows, and Linux.

Blender is an amazing open-source tool that can create 3D animations. It is one of the best tools for creating animations that supports 3D pipeline, modeling, rigging, simulation, rendering, etc. Blender is a great choice if you need to create jaw-dropping renders.
Features
It supports motion tracking, video editing, and game creation.

You can create a realistic model of characters and objects.

It has a variety of drawing brushes.

It lets you add special effects like lightning, color, etc. to animations.

It lets you import and exports your animations in several formats.

Animation paper is an animation-creating platform for pro animators, students, filmmakers, and game developers. It is easy to use, fast, and available for Windows, Mac, and Linux.
Features
It has a super-responsive interface that enhances real-time workflow.

It has high-quality lines with no degradation when you change the resolution.

It offers small and large format frames.

It has a customizable toolbar and speed-dial for reaching your favorite tools fast.

Toonz is one of the best open-source 2D animation software you can use as raster or vector-based. It is known as the meeting point for traditional and paperless animation production workflows.
Features
It is available for macOS and windows.

It supports multiple file formats.

It has an advanced scan and cleanup feature.

It features a variety of drawing tools.

It uses computer-assisted animation to make animation creation easier.

It lets you ink, paint, and draw.

You can also edit and animate.
Conclusion
The tools in this article are suitable Pencil2D alternatives that are worth considering. You may explore each one, to see which suits you best.
You may also like to read:

Free Adobe Photoshop Alternative