Linux is one of the best-operating systems, and it has several distributions that increase your feature choices. However, your gaming experience may differ depending on the distribution. Read on to learn about some of the best Linux distros for gaming. 
SteamOS is a Linux distribution developed by Valve, known for a popular gaming platform called Steam. It is available in two versions: the main option for computers based on Debian 8 and a new version based on Arch Linux built for Steam Deck portable gaming consoles. You can run SteamOS smoothly on your computer if it has an Intel or AMD 64-bit CPU, at least 4GB RAM, and more than 200GB of disk space.
Why You Should Use SteamOS
You have access to any Linux game available on Steam.

You can add third-party games to your computer from desktop mode.

It has an intuitive interface.

You can play games with any controller, including your mouse and keyboard.

You can install and play games from another computer on your network when logged into your Steam account.

It optimizes your system resources instead of its background tasks.

Fedora Games Spin is the version of the Fedora Linux distro dedicated to gaming. It has some great features and comes with games you would enjoy. Your computer needs at least a 2GHz dual-core processor, 2GB RAM, and 15GB of free HDD/SSD space.
Why You Should Use Fedora Games Spin
It is a Linux distro dedicated to gaming.

You can play your games on other people's computers but retain your progress and high scores.

It comes with games like Extreme Tux Racer, Hedgewars, and Freeciv.

It is easy to install games on Fedora Games Spin.

It features blending edge software.

It comes with an Xfce desktop environment.
Lakka OS is the best Linux distro for retro gaming. It is a lightweight Linux distribution that can transform any computer into a retro gaming system. The only disadvantage of using Lakka OS is the computer may serve no other purpose but retro gaming.
Why You Should Use Lakka OS
It runs on older hardware.

It comes with pre-installed simulators.

You can use it to transform your PC into a retro gaming console.

It is lightweight.

You can go back to previous save states in your games.

It supports two-player and multiplayer via Netplay.

SparkyLinux Gameover is the distribution you should choose if you want to combine modern gaming with open-source titles and retro gaming on Linux. It is about 3.5Gb in size and comes with Steam, Wine, and PlayOnLinux for running current games. Your computer must have a 32-bit or 64-bit CPU, at least 256MB RAM, at least 20GB of HDD or USB space, and 512MB available for a SWAP partition to install SparkyLinux Gameover. 
Why You Should Use SparkyLinux Gameover
It runs on new and old hardware.

You can manage your games in a single interface.

It features APTus Gamer, which you can use to install console emulators and other tools.

It is lightweight, fast, and has a good environment.

It provides access to classic games created for discontinued machines and systems via emulators.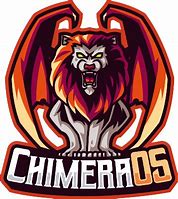 ChimeraOS is formerly known as GamerOS and is one of the best Linux distros for gaming. You do not need to do any configurations with this distribution; you only have to install the OS, boot, download, and start playing the game you desire. Your computer needs at least 4GB RAM, 20GB or more storage, and an NVIDIA GTX 900 or AMD RX 400 or Intel HD Graphics 500 series GPU or later to run ChimeraOS smoothly. 
Why You Should Use ChimeraOS
You can play games from GOG, Epic Games Store, and other platforms.

It requires no configuration.

It has a built-in web app to install and manage games from any device.

It is regularly updated to give you the latest drivers and software.

Its automatic updates run in the background and do not affect your gameplay.

It has support for Xbox, PlayStation, and Steam controllers.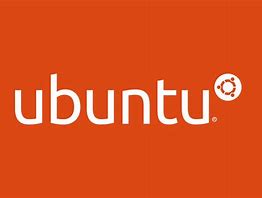 Ubuntu is not a distro dedicated to gaming, but it is suitable for gaming and other purposes. The OS is user-friendly and supports a wide variety of hardware and software. Though it does not come with pre-installed games, installing games on Ubuntu is easy. 
Why You Should Use Ubuntu
It is a suitable daily driver.

It supports more hardware and software than most distros.

You can easily install games.

It helps you get the most out of your Steam library.

It is the most popular Linux distro and has good technical support.

Drauger OS is a Linux gaming OS based on Ubuntu LTS releases. It has been developed with low latency and scheduling frequency from 250Hz to 1000Hz to give gamers the best performance during gameplay. You can also use Drauger OS for many computing tasks apart from gaming.
Why You Should Use Drauger OS
It supports most Xbox and Xbox360 controllers and some PlayStation controllers.

It has applications like PlayOnLinux, WINE, Lutris, Steam, and DXVK to improve your gaming experience.

It uses a customized Xfce desktop environment.

It installs Steam Client straight at the start of the Live environment.

It features a tutorial for beginners in the welcome app.
Conclusion
Linux may not be the preferred operating system for gaming, but you can have a good gaming experience if you have the correct distribution installed on your computer. You should try at least one of these distros to enjoy gaming on Linux.
You may also like to read:

eMMC vs SSD Storage (Difference)

Rufus Alternatives for Windows, Linux or Mac