Ahrefs is one of the best SEO tools around, but recent changes in policies (as they no longer show free keyword ranking changes) have forced people to look for alternatives. If you are looking for a free Ahrefs alternative, look no further.

Ubersuggest is one of the most popular alternatives to Ahrefs. It gives you access to over 6 billion keywords, 2 trillion links, and 1 billion pieces of content. Though it has a paid version, you can use it to get content ideas and be ahead of your competitors for free.
Features Of Ubersuggest
It has a user-friendly interface.

You can use it to get content suggestions in your niche.

You get backlink analysis to understand who you need to target.

It gives an overview of your domain, top pages, and others.

It gives you a domain overview to show how much traffic you are getting.

It creates reports on how much traffic your competitors are getting.

Free plan allows you to view keyword changes(upto 25)

Basic plan starts at 12$/month, very much cheap than other alternatives

SEMRush is a suitable alternative if you need an SEO tool apart from Ahrefs. Big and small businesses use it to perform keyword research, track the SEO strategies of competitors, and do other SEO-related activities. You can use SEMRush for free but with limited functionalities.
Features Of SEMRush
You can use it to attract traffic to your site by finding the best keywords.

You can learn about the SEO strategies of your competitors. 

You can optimize your site for local searches to get more customers in your area.

You can use it to develop content marketing strategies with data-driven solutions.

You can use it to increase the social media awareness of your brand. 

You can track daily changes of keywords in your target location.

Basic plan starts at 99$/month

Free plan allows you to do 10 search in 24 hours.

BiQ is an SEO suite featuring content optimization, keyword intelligence, and rank tracking that help increase traffic on your website. With this AI-powered tool, you may no longer need Ahrefs to rank above your competitors. BiQ has a plan that lets you have control over SEO at no cost.
Features Of BiQ
You can use it to track your SEO progress.

It helps you to optimize your content in a go.

It helps you find high-value keywords.

It helps develop content ideas that fit search intent.

It helps find questions your audience may be asking and provide answers to them.

It identifies issues in your content and suggests ways to fix them.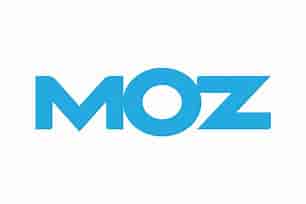 Moz is one of the best free Ahrefs alternatives. It is an all-in-one SEO tool you can use to get insights and content ideas that help you stay relevant. The free Moz version is helpful, but you can get more if you pay a fee less than what many SEO tools charges.
Features Of Moz
You can see your content ranks for keywords.

It identifies faults and makes suggestions to help improve your ranking.

You can use their proprietary metrics to see if your links are good for SEO.

You can get information about the performance of your competitors.

You can find backlinks, anchor text, Domain Authority, spam score, and others.

You can use it to discover the best keywords for your site.

Has free plan.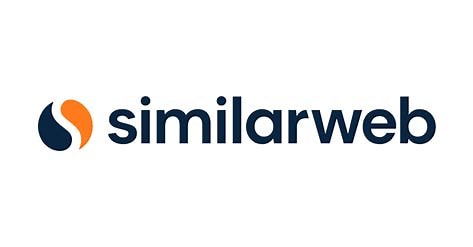 SimilarWeb is a tool you can use to discover the best SEO strategies to stay ahead of the competition. You can use Similar Web to identify and capitalize on trends at the right time. You can try its free plan, though it has some limitations.
Features Of SimilarWeb
You can analyze any category and create your benchmark.

It helps you uncover unique visitor data.

You get to know the trending keywords.

It has metrics that gauge your effectiveness.

You can see the top traffic sources of your competitors. 

It helps you create an SEO strategy.

Allow you to check monthly visits of competitors.

Check top keywords of competitors for free.
Mangools are a suitable alternative to Ahrefs if you are a blogger or affiliate marketer. It is popular because it has an io interface that is easy to navigate for both beginners and professionals. Mangools does not have a free plan, but you can enjoy a 10-day free trial.
Features Of Mangools
It has a friendly user interface.

It has a support team of SEO experts.

It helps you get keywords to improve your SEO rankings.

You can analyze the performance of your competitors.

It has a free browser extension for Chrome and Firefox.

You can get free learning materials to improve your SEO strategies.
SEO Powersuite is software for bloggers, affiliate marketers, and businesses. It provides quality SEO services by covering all search engines and offering unlimited sites, keywords, and backlinks to track. It has a free version that may have what you need from any SEO tool.
Features of SEO Powersuite
It features a Website Auditor, which you can use to analyze your site's on-page SEO.

You can monitor your backlink profile.

You can launch link-building outreach campaigns.

It tracks your keyword ratings on different search engines.

It has helpful customer support.
Conclusion
There are other SEO tools besides Ahrefs that you can use for free. Some of these tools have features you can not find in Ahrefs and are suitable alternatives.
You may also like to read:

Best Linux Distros For Programming