In previous article, we mentioned Best similarweb alternatives but in this article I have mentioned comparison of similarweb vs semrush SEO tools, both are excellent tools to analyse website traffic and traffic source.
The dialogue about Similarweb vs. Semrush is popular among search engine optimization (SEO) experts. Although Semrush has been the market leader for a long time, it is shocking to find out that Similarweb appears to be giving it a close competition.
How do you know which of these excellent tools is preferable or what each of the two offers?
You will get answers to that in this article, and in addition, you will get a detailed comparison of Semrush and Similarweb - the features and differences, advantages, and disadvantages. Keep reading!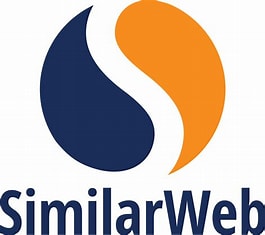 SimilarWeb is a widely used tool for web measuring and competitive intelligence. You can keep a careful eye on the general health of your company with its analytics capabilities.
Additionally, it keeps an eye on new chances and gradually enhances decision-making. The great thing is that it applies this evaluation to other comparable sites.
The surveillance procedure helps gather vital information for benchmarking the performance of your website, learning about tried-and-true business strategies, and discovering fresh growth prospects.
Features
SimilarWeb offers sources of traffic for mobile applications

Creates email and social media traffic reports

Keywords and marketing channels are provided by an industry analysis tool.

Popular terms for mobile applications

survey of the mobile app market

Keep track of the landing pages, subdomains, and conversion funnel

Surveillance procedure for vital information about website performances
Advantages
It gives a two to three weeks trial before payment

Easy to use

It offers a great deal of information for free

It's easy to get a grasp of users' website performances.
Disadvantages
With a free trial, you can't be able to explore all the excellent features

It does not have advanced Search Engine Optimization and content tools

SimilarWeb free plans don't 

offer much to its users

The user interface is not friendly for new users.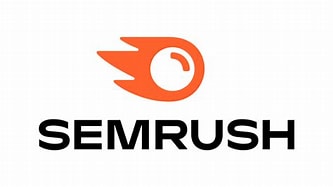 Semrush is a toolset for managing digital marketing that seems to be more comprehensive. It makes it easy to analyze the traffic on various marketing platforms to inform decision-making.
Also, its auditing tool can help marketers to spot any potential SEO flaws and correct them to aid in repositioning a website in search engine results.
The most important thing is that SEMrush will give you significant leverage over a competitive competitor's website by providing essential information about their digital marketing strategies and topics that matter to your target audience.
Features
Semrush reveals the position of competitors in the market 

In-depth assessment of ad campaign data

Monitor various keyword metrics

Compares multiple websites at once

Organic keyword analysis

PPC keyword analysis

Backlinks survey

AdSense Evaluation

Advertising analysis

It features Search Engine Optimization website auditing.

Website traffic analysis

Multiple domain support
Advantages
All-in-on set of search engine optimization tools

All premium plans are offered with a free trial using powerful keyword research.

It is a tool for social media and content marketing that are optional. 

A specific collection of tools for local SEO. 

It makes it easy to spot keywords. 
Disadvantages
Reports of SERPs solely of Local Search Engine Optimization

Reviewing local files for all nations

It enhances reports On-Page SEO Checkers. 
Differences Between Similarweb and Semrush
| | |
| --- | --- |
| Similarweb | Semrush |
| Similarweb is majorly concerned with website statistics  | Semrush provides an extensive traffic Analytics platform for media, search engine optimization,  online presence, and PPC |
| Website measuring and competitive intelligence tool and help increase decisions. | Traffic Analysis Tool and digital marketing tool |
| It has two plans - the free plan and the custom plan. The custom plan costs between $199.00 and $799.00 monthly | It has three major plans which are Pro at $119 monthly, Guru at $229, and Business at  $449 |
Note: Both have free plans too which you can use without adding any Card details. 

In Similarweb, you can add browser extension and check website's last 6 month traffic and top 5 keywords using similarweb website.

In Semrush, you can add your website project, check your top 10 organic keywords and top 10 keywords movement for the day (you can have 10 free query per day)
Similarity Between SimilarWeb and Semrush
Both SimilarWeb and Semrush provide benchmarking so users may compare and evaluate websites based on metrics like traffic volume, bounce rate, session length, and more.
The primary goal of SimilarWeb and SEMrush is regarded as competitive intelligence.
SEMrush and SimilarWeb analyze competitors and offer comprehensive information on SEO, PPC, traffic volume, and traffic sources.
The Final Verdict
Finally, both  SEMrush and SimilarWeb do business in some similar ways. To put it mildly, both software feature offerings are quite good. 
Overall, they both analyze their competitors and then offer comprehensive information on Search Engine Optimization (SEO), PPC, traffic volume, and traffic sources.
They also provide site analytical techniques for generating and analyzing organic and inorganic keywords, advertisements, and KPIs for different traffic channels that will help you strengthen your competitive strategy even more.
You may also like to read:

Best employee time tracking software or app (Free or Paid)