In previous article, I mentioned IGG Games Alternatives but in this article, I have mentioned far cry game alternatives or games like far cry wghich you can play.
Far Cry is one of the best and most popular action games in the world. It immerses you into a whole different world filled with all the action you need, and it gives you almost everything you want in a first-person shooter game.
However, we are humans, and our action game demands are infinite. Hence, the choice of other games with similar or superior features may set in to satisfy these unending demands. This article looks at some games that are as good as Far Cry.
Top Games Like Far Cry
Here are some games that bear similarities to Far Cry and may be an alternative if you need a fresh action gaming experience.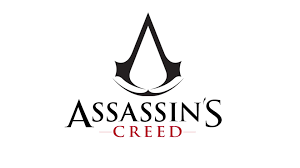 First released in 2007, Assassin's Creed is one of Ubisoft's biggest franchises. It is an all-action game similar to Far Cry, but unlike the first-person shooter experience Far Cry gives you, it features the third-person action view instead.
Games in the Assassin's Creed series are centered around members of the "Order Of The Assassins." You play as one of the members of this cult through an in-game device known as the Animus. With the Animus, you get to experience the memories of the game character; memories passed down to generations.
With the Animus, you also get a diegetic interface that shows the character's health, mission objectives, and a map of the area. If the character dies, the Animus desynchronizes the genetic memory, and you can try the mission again.
With its gameplay focused on stealth, fighting, and parkour skills, Assassin's Creed is a game you will enjoy.
Features
Good storyline
Third-person action view
No firearms, only medieval weapons
It supports Windows, PlayStation, Xbox, Nintendo, and Google Stadia.

Crysis was first released in 2007 and has since stayed up there with Far Cry and other top first-person shooter games. The Crysis series previously has 3 games, and a fourth game named "Crysis 4" was announced by Crytek in January 2022.
The game's characters are a group of U.S military personnel tasked with fighting off North Korean soldiers, professional mercenaries, and aliens known as "Ceph." These aliens landed on the earth millions of years ago but have been recently awakened, and are bent on taking control.
The U.S Military developed technologically advanced nano suits to help in the fight against their adversaries. These nano suits are powered exoskeletons that grant characters special abilities through "modes" and let them switch between modes.
While the nano suit "strength mode" greatly increases the character's physical strength, the "armor mode" gives the suit the ability to withstand bullets. Also, the "speed mode" gives the character lightning fast speed and the "cloak mode" activates the suit's cloaking device, making the character invisible.
Like Far Cry, Crysis is a first-person shooter game.
Features
First-person shooter game
More characters to choose from
It supports PlayStation, Xbox, and Nintendo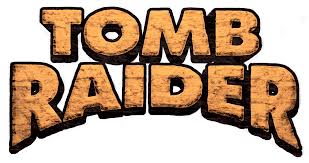 The development process of Tomb Raider began in 1994, and it was released two years later. Since then, it has been one of the most popular action-adventure games.
The game is based on Lara Croft, a fictional British archaeologist who searches for lost artifacts and infiltrates ancient tombs around the world. In this game, Lara Croft solves puzzles, fights enemies, and explores hostile environments.
While the stories in each series are different, Lara Croft is said to be the only daughter and heir apparent of the family. Most of the knowledge she gathered about these ancient artifacts and tombs was from her archaeologist father. The game portrays Lara Croft as a smart, athletic, multilingual, and elegant lady who never backs down when she wants to fulfill her goals.
Tomb Raider games are one of the most sold worldwide, and it is among the best games alongside Far Cry.
Features
Third-person action view
Wonderful in-game scenes
Can be played on Android, iOS, Windows, Linux, macOS, PlayStation, Xbox, Nintendo, and other platforms.

Borderlands is a first-person shooter video game that was first released in 2009. It is played by characters in a space western science fantasy setting.
Activities in this game happen on a fictional planet named Pandora, and the planet is believed to be rich in explorable mineral. 
Some megacorporations then sent colony ships to explore these minerals and colonize the planet. The megacorporations did not see any value in Pandora's artifacts from an extinct race known as the Eridian. 
They also found it hard to colonize the planet and were forced to leave without their workers. 
These workers who were formerly prisoners remained on Pandora and took over the planet as bandits and raiders.
However, further study of the unknown artifacts led to the discovery of Eridian vaults filled with treasures that were guarded by ancient monsters. After this discovery, corporations returned to the planet along with several vault hunters who wanted to find these vaults for themselves.
In Borderlands, you will play as one of the vault hunters; each having different skill trees and unique abilities. To make this more interesting, you can play a multiplayer mode that lets you compete with other vault hunters.
Features
First-person shooter game.
You can choose different characters.
Multiplayer mode.
Supports Android, iOS, Windows, Linux, macOS, PlayStation, Xbox, Nintendo, and Google Stadia

Dying Light was first released in 2015 and is one of the best survival horror video games available. It is set in Haran, a fictional zombie-infested city in the middle east.
The playable character in the game is an undercover agent named Kyle Crane sent to find Kadir "Rais" Suleiman in the quarantine zone. Suleiman is a rogue politician with a file that contains vital data about the virus. If this file is found, there is a possibility of finding a cure for the virus. On arrival, Crane has to decide whether to concentrate on his mission or help survivors.
The game matches Far Cry in fun and excitement. 
Features
Available in first-person mode.
Advanced visual and audio quality.
It supports Linux, Microsoft Windows, PlayStation 4, Xbox One, macOS, Nintendo Switch, PlayStation, and 5Xbox Series X/S. 
Conclusion
You can try out the top games like Far Cry in this post for a new gaming experience.
You may also like to read:

Top 10 Best Sites For Cracked Games For PC

Best Offline Racing Games For Android

Top 10 Offline Games For Laptop In Windows 7

Difference between Play station 5 Standard and Digital Console