In previous articles, we mentioned Top 5 Free Evernote Alternatives and Best Notion alternatives (open source and free) but in this article, I have mentioned best free alternatives to iA Writer for taking notes.
and iA writer Is a free software and an excellent tool for anyone who experiences challenges with time management or always faces limited resources. It enables a writer to create high-quality content.
However, there are several additional software with similar and refined functionalities, and they can speed up your work process by helping you get your content written in a short space of time.
Here, we've compiled a list of solutions and the best alternatives to free iA writers. Let's walk you through them.
What are the Best Free iA Writer Alternatives?
With iA free writer alternative, you can create copies, and designs, schedule posts, and work with your colleagues in one location.
More than 50 templates are available, and you can utilize the long-form writer to create content for blogs, generate blog outlines, adverts, media platforms captions, and more.
If you're searching for a means to streamline your content creation process? Check out our well-researched top 5 free Ai alternatives.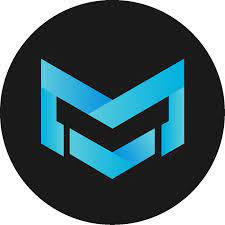 Mark Text is a popular iA writer alternative. It is a free and open-source document editor made for Markdown writing. 
Also, The live editor in Mark Text's refined user experience hides the Markdown syntax as you input.
The ability to copy content out of the browser as Markdown, HTML, or plaintext, as well as the PDF export choices, are helpful features.
Features
Integrated search

Built-in theme

Support for markdown

Real-time inline preview

Enables text editing

Distraction-free UI

English Language support

Clean design

Syntax highlighting

Zettlr is an iA writer-free alternative that redefines writing. It is compact, light, and adaptable.
Information is now nearly as difficult to obtain as it was in connecting a USB the first time. Using this software makes generating information easy.
Also, you can join puzzle parts together with Zettlr by utilizing the cutting-edge Zettelkasten methodology. You can access Zettlr for free. It seeks to expedite your process and enable uninterrupted quality content generation.
Features
File tagging

Design flexibility

Enables Word counter

Writing Statistics

Full-Text Search

Code Highlighting

File management 

Dark mode Support

Supports Markdown Preview

Integrates with reference manager
Copy.ai is an iA free writer alternative software. It is an excellent platform designed mainly to handle a common challenge that most writers face; writer's block. Copy.ai also enables users to generate marketing copies seamlessly. 
You can create marketing copies of the contents you need with Copy.ai's creative capabilities. It uses automated tools to give your creativity a boost.
For Facebook Digital Ads, you can write copies for Google and Linkedin using similar social media content.
Features
Sentence Rephraser

Easy to use

Sentence formatting

Accuracy

Tone checker

99.99% system uptime

Grammar check

the free version is always accessible 

Autocorrect

SEO headline generator

StackEdit is an iA writer-free open-source alternative and is in-browser Markdown editor.
Markdown library utilized by StackEdit exchange websites includes Stack Overflow. Markdown programs are exclusive to StackEdit. 
Also, you will see your files' layout easily due to the editor's clear text formatting. Whenever you review, blog, or comment, then it gives you sufficient flexibility without forfeiting anything. 
Features
Accuracy

Simple workflow

Text formatting

Standard markdown support

HTML export option

Smart layout

PDF export option

Synchronizes files using Dropbox and drive

Enables live preview

Rich markdown editor

Instant publishing
Joplin is an iA writer free open source alternative. It is a to-do list and note-taking tool that can manage numerous notes organized into notebooks. 
The notes are searchable, can be copied, and you can tag them, and you also have an option to edit them in the program or choose other text editors of your choice.
End-to-end encryption allows the notes to be safely synced with several cloud providers, like Nextcloud, Dropbox, and Joplin Cloud.
It features a complete text search on all platforms to help you quickly discover any data you need. Also, it is customizable, and you can alter its appearance with the help of WordPress themes.
Features
Stores note history

Web clipper

Use of Nextcloud and Dropbox

Enables End To End Encryption

Desktop, mobile and terminal applications.

Synchronization using various services

Full-text search

HTML export option

Accuracy
Conclusion
In conclusion, the software discussed above is a powerful application with exceptional features. You can use them in place of an iA writer. 
Also, you can use them to write, manage files, and edit. They're all user-friendly and capable of helping you generate high-quality content and blog layouts.
You may also like to read:

Best Postman alternatives (Open source)

Top Best Free Lightshot Alternatives