In previous articles, I mentioned Best Plagiarism Checkers (Free/Paid) and Evernote Web Clipper Alternatives but in this article, I have mentioned best free lightshot alternatives.
Lightshot is a free tool that helps to reduce the time and energy needed for taking, editing, saving, and managing screenshots and screenshot capturing. This tool can improve your productivity and is one of the most used tools for screenshots and editing. 
However, several additional apps with comparable and more sophisticated functionality can speed things up by taking and preserving screenshots.
Here, we've compiled a list of solutions and the best alternatives to free Light shots. Let's walk you through the top 5 alternatives for Lightshot.
Why Free Lightshot Alternatives?
Lightshot is a free software program that helps you take snapshots of images on your system screen. It is useful for students, professionals, or consultants who need to store vital information from their screens. So why seek an alternative?
There are other tools with similar and more advanced features that can make the process of taking and managing screenshots more streamlined. Also, when Lightshot is not available, you may need an alternative. 
What Are the Free Lightshot Alternatives?
We have done extensive research and have come up with additional options you can employ in place of Lightshot. You can find them below.

Greenshot is a free and open-source alternative for Lightshot, and it is a tool for screen recording and screenshot utility in windows operating systems. It offers users rapid screenshots and innovations.
This app is functional and essential for taking screenshots and executing various editing tasks. It lets users change the image and share it after highlighting any part of the image. Greenshot provides timely screenshots of the chosen part of the workspace. 
Features
Easy basic editing of screenshots.

Real-time editing.

Pre-built template

It features a drag and drop option.

Quick creation of screenshots.

File management

Batch processing

Direct printing option available.

Image library

Content sharing

Collaboration device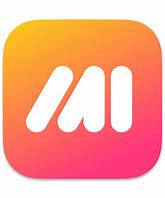 Markup Hero is a free and open-source screen recording software. A wonderful aspect of Markup Hero is that it is a LightShot alternative accessible for Linux.
In contrast to conventional desktop-based annotation tools, Markup Hero is a web-based solution. 
Consequently, you can use it on many devices, such as mobile phones and tablets. Markup Hero will be a breath of fresh air if you want to attempt something new.
Features
Multiple device usage

Desktop-based annotation tool

Provides integration using slack/Google drive

Curved arrow tools

A powerful customer support system

Web-Based software

Free trial of two months/affordable upgrade

Custom hotkeys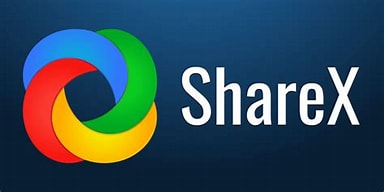 ShareX is a free software tool that lets you quickly share any portion of your screen after capturing or recording it and also provides a video recording option. 
Additionally, you can share documents in other formats, such as text, photos, or other supported locations.
Also, one hotkey can provide you access to a wide range of options. 
Use the screen capture capabilities to give your work instructions a far more professional appearance. You can rapidly modify taken screenshots with colors, patterns, step counter, captions, and more.
Features
Screen capture tool

Image upload tool

Hotkey option

Image watermark tool

Web page capture

Annotation tool

99% system uptime

Pocket-friendly upgrade 

Scrolling capture

Video recording option

Customizable keyboard shortcuts

Screenshot generator
The flame shot is a free alternative tool to LightShot that you can use to create arrows, lines, spheres, and other shapes on your screenshots. Text addition is possible, but text size changes are not.
You may paste screenshots into other apps by copying them directly to your clipboard, saving them to a local file, or uploading them to Imgur.
Also, it has several configuration options, including the ability to hide icons or alter the program's color scheme. The FlameShot is also open-source: so knowledgeable developers can contribute to its improvement.
Features
Annotated screenshot

Lightweight

Filename pattern

Digital painting accessible

Goal tracking

Instant edit screenshot 

User friendly

Filter

99% system uptime

Drawing on screenshot available

Highlighter

Customizable

Configurable

You can edit the screenshot

FastStone Capture is an alternative to Lightshot that you can effortlessly use to capture and annotate everything on the screen. It is a portable, fully-featured screen capture application and includes windows, objects, menus, full screen, and rectangular or freehand sections. 
FastStone Capture is capable of far more than just screenshot capturing. The program has several features that allow you to get more use out of your screenshots.
These options include the ability to annotate screenshots, blur particular screenshot portions, and export image files to several other file formats. The program has options for both new and experienced users and is simple to use.
Features
Ability to add annotations

Blur option

99.9% system uptime

Image export

User friendly

Instant screenshot edit

Image upload tools

File management
Final Thought
Finally, the software mentioned above is a powerful application with improved features. You can use it in place of LightShot for your screenshots. You can use them to manage and edit as well. They're all user-friendly and can give your work a professional appearance.
You may also like to read:

Evernote Web Clipper Alternatives