Windows 7 was one of the best operating systems from Microsoft. The main target of windows 7 was to provide a fast speed and better performance. As a result, a lot of users still use the windows 7 in this era of Windows 10. However, Windows 7 PC can become slower gradually. There are various reasons for the slowness of it and not all the reason are caused by the operating system. The main reason for the problem is the junk files in your system. If your hard drive contains lots of stuff, then it can also be a reason for slowness.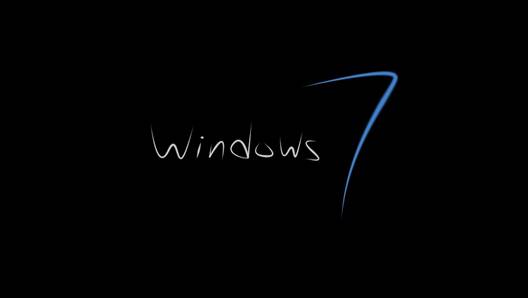 It is really a painful thing when your PC take more times to perform operations. However, you can solve this problem with some easy techniques. In this content, we will discuss the most accurate ways to speed up windows 7 easily. Following these tips will speed up your Windows 7 as if like a new one.
10 ways to speed up Windows 7
You don't need to stuck up with a slow PC anymore. Read these below techniques to speed up your windows 7 system
Use the Performance Troubleshooter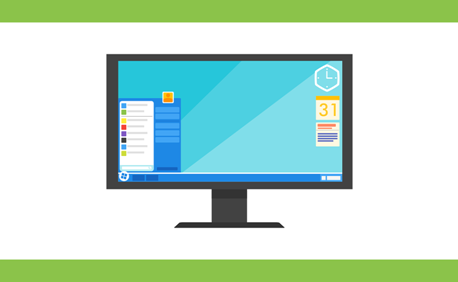 You can use performance troubleshooter before doing anything else to find and fix the issues behind the problems. The troubleshooter will detect the problems behind slowing down of your PC and tell you how to get rid of them. It will also show you if someone else uses your computer and manipulate programs.
You can open the performance troubleshooter from the start menu by going to the control panel. In the control panel, search for troubleshooter and find troubleshooting option. Click on it and find out for performance issues under the system and security tab.
Delete unused programs
We all have some programs in our system that we never use. On the other hand, some of the time, the manufacturers also provide some programs which may not be necessary for you. Moreover, the paid apps may be unusable after a trial period and you will forget them after some days. These apps take a lot of space on your disk as well.
You can uninstall these unnecessary apps from your Windows 7 System to speed it up. There are some other apps such as utility programs that automatically open in the startup and run in the background. These apps often include virus checker, backup tool, disk cleaner, etc. They require a lot of RAM and eat charges on your pc. So you can uninstall them to make your pc faster.
Reduce Startup Programs
Most of the apps are designed to start automatically as soon as you turn on the PC. You will not notice them running and you can only see them by clicking on their icon. You will see that the apps start right away after clicking on the icon. They were running on the background. They use  the memory of your pc which might slow down other useful applications.
You can also check the system tray to make sure which apps are running in the background. We can stop the programs running in the background which are not important. However, there are some almost invisible apps which are running on the background and you will not notice them. In those situations, you can use the AutoRuns for Windows, a simple and free app from Microsoft to check the apps. It will show you a list of apps that are running in the background. You can also stop those programs from running automatically with the AutoRuns for windows app.
Defrag and Clean your Hard Disk
Fragmentation takes a lot of effort on your PC and it slows down your PC. You can defrag the disk to get a faster PC. Disk Defragmenter help your PC to work efficiently by rearranging fragmented data. The disk defragmenter runs automatically by following a schedule. But you can also manually to defragment of your hard disk.
There are a lot of users who keep their hard disk always full with unnecessary stuffs but they don't know how much it affects their PC. When your hard disk is full, the performance and speed of your system reduces to great extent. You can reduce the files from your PC to speed it up. Remove temporary files, and the unnecessary system files, recycle bin, and other unnecessary items to speed up your windows 7 system.
Turn off Visual Effects
If you feel that your PC is running slow then you can stop some visual effects to speed it up. Stopping the visual effects will decrease the appearance a little bit but it can give you a better performance. 
You will not need to turn off all the visual effects. There are around twenty visual effects which are controllable by the user. Follow the below guide to turn off the visual effects.
Go to the performance information and tools option from the start button and then click on control panel. There will be a search box, write performance information and tool and you will find the option in the result.
Find Adjusts visual effects and click on it. You will be asked for a prompted administration confirmation.
In the final step, select adjust for best performance and then click on ok.
You will notice changes in the appearance but you will also notice the better speed of your PC.
Restart Your Windows 7 Regularly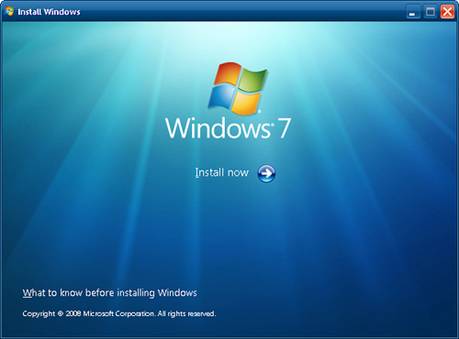 Also Read - Best Windows Diagnostics Tools
Do you remember when the last time you restarted your PC? You may have a question like why should I restart my PC without any reason? Actually, there is a lot of reason to restart your pc every day to keep it healthy. Restarting your PC will fix the problematic functions and make them okay.
Restarting your pc means it will close all the application on your PC. There are a lot of programs which are started by another program but never been closed. Restarting your computer will also stop them. Moreover, it can help remove all the mysterious problems of your PC and give you a better performance.
Check Virus and Malware Regularly
Virus and malware are also one of the main reasons for the slowness of your PC along with causing other problems. The common sign of virus is you will see irrelevant popup message and notification. You will also notice that some apps will start automatically. A virus or malware can even restart your PC automatically.
You can use some very useful Antivirus Softwares to check for unwanted malware and virus. They come with a lot of additional features. Moreover, they have the feature of scheduled scan to check for virus and malware regularly automatically. 
 Turn off Search Indexing
Search indexing is a great feature to make your windows 7 better.  But it can slow down your pc. The search indexing will appear in the Windows 7 system tray and you can turn it off to speed up the performance of your PC. Go to the indexing option from the start button and then find the control panel from it. Then click on the modify option and remove the indexed location and file types from there.
 You can also keep the feature and reduce the processes for making the PC fast. Right-click with the mouse and click on manage. After that double click on application and services and go to the service option. Scroll down and find the windows search option. You change the process from disabling or manual to silent from there.
Reinstall Windows
This is one of the more drastic methods and should only be used if all the methods mentioned above fail to bring any significant increase in your computer's speed.
If you haven't reinstalled Windows in a really long time, it is possible that because of constant use, the system has got bogged down with useless clutter in a way that no amount of tweaking will fix its condition. Then, reinstalling Windows is the only option.

Reinstalling Windows brings about a definite increase in speed but gives you a new PC without all your software and customization. Modifying it according to your needs will take a lot of time though but that is something you must sacrifice for a faster PC.

If you use Windows 10, Windows 8 or Windows 8.1, you can refresh your PC without affecting your installed apps and settings. To refresh your Windows 8 PC, open Update and Recovery by going to Change PC Settings from the Settings button that appears when you move your mouse pointer to the right side of your screen. Windows 10 users can directly search "Refresh" from the Start menu. Under it, click Recovery. Then under Refresh your PC without affecting files, click Get Started.
If all else fails, get more RAM
RAM or the Random Access Memory contains all files of the currently running programs that are immediately required by the computer. Accessing files from the RAM is much faster than doing the same from a hard disk. This means that more the RAM you have, more the programs you can run without compromising on speed. RAM upgrades do not cost much and are one of the best ways to speed up a slow computer.
---
The above-listed techniques will help you to speed up your windows 7 system and make it faster. If you have any question about the article, please let us know by comment.