A computer is a valuable component for most of us. Your computer does a lot of complex jobs every day and it requires some extra care as all electronic components to work better. Otherwise, you will see weakness in its performance. You will not need to be a pc expert to take care of it. All you need to do is give a routinely check every day to maintain the good health of your pc. So in this article, I have mentioned some of the best and useful Windows Diagnostics Tools, which you can use to check your PC health and usage.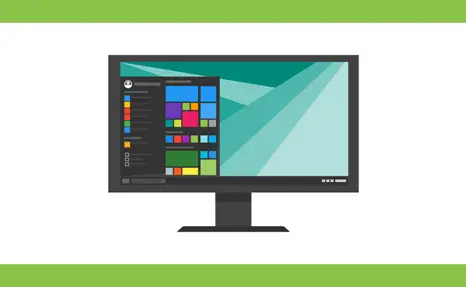 A computer is a combination of a variety of hardware and software. Failure of a hardware or software program will lead you to a situation where the performance of your computer hampers. However, it is not that much easy to detect a problem easily on your computer. But thanks to the developers, who come forward to develop some unique tools which will help you to check your computer health easily and quickly.
15 windows diagnostics tools to check your PC's health
Here are 15 windows diagnostics tools to check your PC's health easily within few minutes. Apart from checking your PCS's health, they can provide you much more services like junk cleaning, malware detection, password manager, and so on. Keep reading this article to know more about the apps:
1. CPU-Z
CPU Z is one of the best diagnostic tools to check the health of your pc. It comes with a lot of unique features to check the different type of hardware of your PC. You can easily perform all the task from it and you will not need to be a pc expert to maintain it. It has a very easy and friendly user interface. It's a very small app and requires a little space for computer memory. You can also verify newly added components with it.
2. Performance Monitor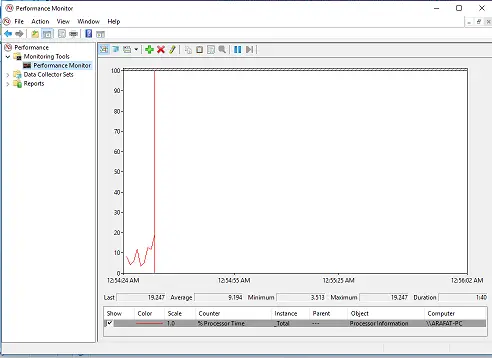 Performance monitor is a default application in the current version of Windows operating system and you will not need to download it partially. When launched you will see some options to select, just click on the performance monitor and it will load. You will see all the performance result on the display. You can see CPU uses, disk usage, search index size, paging file size, energy used, etc. and much more.
3. Reliability Monitor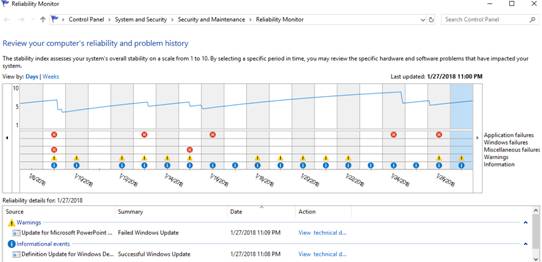 Typically the Reliability monitor is another default app for windows operating system. But you will not directly access it. The interesting thing is it is available since windows vista version. In the current versions of windows, you can access it from the control panel. Go to the system and security from the control panel and then go to security and maintenance. After that go to the maintenance and then view reliability history. You will see system information including errors and events of a certain period.
4. Wi-Fi Analyzer
With respect to its name, Wi-Fi Analyzer is an app for analyzing your computer's Wi-Fi. It is a great app for analyzing your wifi setup to give it a speed boost. It can help examining surrounding WiFi networks, measuring their signal strength as well as identifying crowded channels. Though it will not work in all the places it is worth a try. It can give you speeds boost up to 5x.
5. Angry IP Scanner
Angry IP Scanner is a very fast IP address and port scanner. It can scan IP addresses in any range as well as any their ports. It is cross-platform and lightweight. Not requiring any installations, it can be freely copied and used anywhere. It can also help you find a specific IP address of a specific device.
6. CrystalDiskInfo
A hard disk is an important part of your PC. Crystal Disk Info is a utility tool that can tell you about the hardware performance of your hard disk, including how likely it is to stop operating in the near future It will give you an overview of your disk including USB drive, HDD, SSD. You can see details like temperature, error rate, spin-up time, and much more with it. It will also give you an overall health status.
7. WinDirStat
WinDirStat is a great tool to get the statics of your computer directories. You can check your drives to check how much data is being used in the drive and how much data is available. You can also check the folder sizes in the drive which will be displayed as neat tree-based hierarchy along with a graph view.
8. Resource Monitor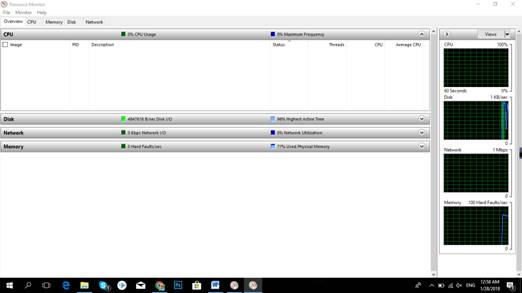 Resource Monitor is another useful app and it is almost as helpful as the performance monitor. In the previous version of Windows operating system, it was integrated with task manager, but now it comes as a separate app in the windows 10.  It will show you live data on your system. You can view memory usage, process details, background apps, etc. with it. It will also help you to troubleshoot any kind of RAM related problem in the easiest way.
9. Windows Memory Diagnostic
Windows Memory Diagnostic is the best apps to check your RAM modules physically. The app is default app in windows os and you will not manually download it. It will restart your PC to run the different test and find out the problems. It will also allow you to know the problematic RAM module.
To open Windows Memory Diagnostic application, in Windows 10 and 11, right-click the Start icon and choose Run or click the Search icon, enter mdsched and press enter.
Select Restart Now And Check For Problems or select Check For Problems The Next Time I Start My Computer. If you opt to restart and run the tool now, remember to save your work and close any open programs before doing so.
Once the machine restarts, the tool will launch and run the memory test 
10. JScreenFix
JScreenFix is a great tool to check and fixes the screen related problem of your PC. Give a closure look to your computer screen. Do you find any spot which is not okay but there are no flecks or dust?
It is known as stuck pixel and it can be a painful thing at the time of enjoying a movie or a game.
The JScreenFix is a web tool and you will require an internet connection to use it. It will flash the screen with different colors and fix the screen. However, sometimes it cannot work perfectly especially when the stuck pixel is caused by the physical problem.
11. ADWCleaner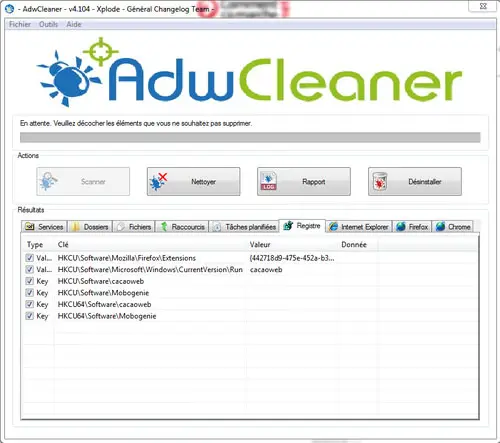 Every PC user knows how much problematic it can when a simple malware effects the PC. The malware can also cause some serious danger to your PC. The ADWCleaner is a simple, small, and fast app which can delete any kind of malware in the smallest time. It will help you the most to stay safe from the unwanted malware that is compressed with another file.
12. Malwarebytes Anti-Malware
Malwarebytes Anti-Malware is one of the most popular software and it is used by millions of the user all over the world. You can also check information about your computer hardware and you can solve problems with it. However, the software lost it fame after the release of the premium version.
13. PC Wizard
PC Wizard is another great app for checking information about hardware, system configuration, resources and much more. However, be careful at the time of downloading the app, otherwise, you will initially download the ask.com as the default homepage and search engine for all of your browsers.
14. Speccy – Piriform
Speccy is another great app which let you check your system hardware information easily. It is a simple and efficient app which comes with a user-friendly app. The app takes a small space on your memory and it works very fast.
15. Sandra Lite- SiSoftware
Actually the Sandra lite is benchmarking software which let you check system information and set a mark based on the performance. It is one of the oldest system apps and you can use it without any kind of complexity.
SiSoftware Sandra (the System ANalyser, Diagnostic and Reporting Assistant) is an information & diagnostic utility. It should provide most of the information (including undocumented) you need to know about your hardware, software and other devices whether hardware or software. 
The above-mentioned tools are some of the best windows diagnostics tools to check your PC's health. Use any of them and you will be amazed at the result of them. If you have any question about the above mentioned apps, please let us know by comment.
You may also like to read:

How to Disable Sleep Mode on Windows 11

How to Automatically Switch Between Light and Dark Themes on Windows 11

Top 10 Best and Simple video Editor for Windows

5 Best Free and Open source UI mockup tool

Free Adobe Photoshop Alternative

Best Notion alternatives (open source and free)

Best Free Alternatives for Obs Studio

Best AnyDesk Alternatives (Open-Source and Free)