In a previous article, we mentioned Best employee time tracking software or app (Free or Paid) but since Clockify is one of the best free time tracking applications, in this article, I have mentioned free clockify alternatives.
By introducing fundamental changes to staff monitoring and supervision, time tracking software has made the entire process simpler as the era of the enormous wall clock, punch clock, and conventional timekeeping is on the verge of ending.
Clockify remains one of the outstanding time-tracking software making waves globally, but there are a few other time-monitoring software you can use as an alternative. This post will list the available Clockify Alternatives and why you need them.
Why Clockify Alternative?
Clockify is one of the most popular and effective time monitoring software and an open-source time tracker for collaborative work.
While Clockify has some of the best time tracking features, it is lacking in certain areas, such as screenshot monitoring and app tracking. However, a Clockify alternative can step in to fill up the space when Clockify is not available. 
What Are the Best Free Clockify Alternatives?
Below are the Clockify alternatives that will not just bridge the gaps left by Clockify, but will also provide several cutting-edge features for an improved working experience.
Let's check out these free alternatives to Clockify Time Tracking Software.

Hubstaff is one of the most popular time tracking and management software. It's a perfect Clockify alternative for automatic task management. 
It possesses all the abilities that a reliable time tracking tool needs. Everyone, including small and large teams and businesses, will find it essential.
However, Hubstaff works well for off-site workers, remote teams, and personnel. A team operating in the field may use the app as a timekeeper.
Features
Task Management
Collaboration Tools
Task integration
Task Progress Tracking
GSP Tracking
Projections
Prioritization
Productivity monitoring
Reporting & Statistics
Online Timesheet
Alerts/Notifications
User friendly
Toggl Track data brings clarity around profitability and helps you get more done.
Toggl is a time-tracking program that is especially useful for freelancers or small business owners.
Features
Use Toggl Track with the tools you already use. Track time in 100+ popular tools with the Toggl Track browser extension.
Track time on our web app, desktop, and mobile apps. You can even start the timer from your stopwatch!
Auto-track every application or website you use for more than 10 seconds with our Timeline feature - then turn that data into time entries.
The app can be used to record how much time is spent on each project and helps you with task management.
Excellent Support team
Idle time detection
CSV imports
Traqq is a free alternative to Clockify Time Tracking software. It assists staff with monitoring and efficient tracking of performances and participation. It also takes automated screenshots and recordings of workstations in the background section.
Traqq platform is presented in its beta edition and is entirely free. Because of its lightweight, it does not hinder or obstruct employee productivity. Even when you are not logged in, it can still do its job of monitoring and tracking.
After establishing a reliable internet connection, automatic syncing begins. For managing human resources, startups and companies with a small staff should use Traqq.
Features
1-click Billing
Team Management
Unlimited Group
User friendly
Smart Alerts
Notifications
Add Time Manually
Edit Time Manually
Online Time Tracker
Offline Time Tracker
Mouse Activity Tracking
Keyboard Activity Tracking
User Activity Levels Detection
Automated Screenshots
TimeCamp is another free time-tracking software that is a sufficient alternative to Clockify. It lets you operate your business with flexibility and also analyze its performance with ease.
TimeCamp is a perfect solution for your business if you want to save time, money, and resources, assess risks and make better data-driven business decisions.
Features
Desktop app
Automatic time-tracking. 
Extensive reports
Integration with Google calendar
GPS tracking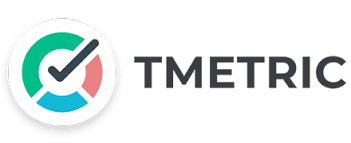 TMetric is one of the best free alternatives to Clockify Time Tracking Software for those that require simple time monitoring applications. It enables you to arrange timesheets, boost output, and monitor how you and your staff members spend your time.
By using TMetric, you can ensure that your staff is working as they should because this time tracking software will record how and when a worker checks in and out including overtime, all of these documented operations add up.
Therefore, you can examine these actions to look for trends and patterns. Additionally, you won't have to worry about staff members forgetting or misplacing their timesheets when you track attendance electronically.
Features
Accounting integration
Attendance Tracking
Access Controls and permission
Activity dashboard
Automatic Time Capture
Billable Item Tracking
Alert Notification
Activity tracking 
Attendance management
Billable/ Non-Billable Hours
Approval process control
Billing and Invoicing
Final Thought
Lastly, an outstanding and effective Clockify alternative can simplify your work and increase productivity. It will help to simplify payroll processing, personnel, and project management, and boost productivity with the proper time.
You may also like to read:

Best employee time tracking software or app (Free or Paid)

Best Twitch Alternatives to use for gaming

Best Auth0 alternatives (Open source or Free)