In previous article, I mentioned Free Aspose.PDF Alternatives but now in this article, I have mentioned free kore.ai alternatives to create smart bot for your web-application.
Kore.ai is the "ultimate bot builder" and is one of the most in-demand apps for creating artificially intelligent bots. Enterprises use it to build highly visual bots focusing on security and integration to systems like Salesforce and SAP.
However, you must pay a fee to use Kore.ai to build bots. Therefore, you may want to consider cheaper alternatives to Kore.ai. But instead, you can get the features on Kore.ai for free on some apps.
This article outlines some of the apps considered the best free alternatives to Kore.ai. They offer you similar features to Kore.ai for free. Let's get started!
Top Free Kore.ai Alternatives
Below are some of the best free alternatives to Kore.ai. While some of these apps are free, some are freemium; meaning you have to pay to unlock some of their features.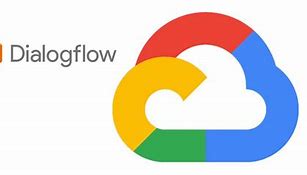 Google Cloud Dialogflow is a natural language understanding app designed by Api.ai, and it is one of the top free Kore.ai alternatives. It makes it easy to design and integrate a conversational user interface into your mobile app, web application, device, bot, interactive voice response system, etc.
It can identify user inputs like texts or audio and reply to these inputs appropriately using texts or synthetic speech. Generally, It provides new and engaging ways to interact with your product.
Features Of Dialogflow
Freemium

Integrates easily across platforms

Advanced AI

Easy to use

Visual flow builder

Omnichannel implementation.

State-based data models.

End-to-end management.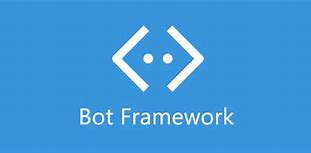 Bot Framework is one of the top free Kore.ai alternatives developers use to create different chatbots. It is a comprehensive framework developed by Microsoft for building enterprise-grade conversational AI experiences, and it connects your bot to popular channels and devices and is free to use.
You can connect to different channels with Microsoft Bot Framework without considering various user interfaces. The bots created using Microsoft Bot Framework interact naturally with users and are a worthy alternative to Kore.ai.
Features Of Microsoft Bot Framework
Can be linked to various channels like Slack, Microsoft Teams, and Facebook Messenger

Hubot is one of the best apps used to build chatbots. It was developed by GitHub and modeled after its campfire bot called Hubot.
As a developer, using Hubot is fun, especially when you add your scripts. You get to do a lot of personalization and make your chatbot exactly how you want it. Hubot works on many different chat services, including Slack, Glitter, and HipChat.
Features Of Hubot
Free.

Developed by

GitHub

Open Source

Extensible

Standardized script sharing between robots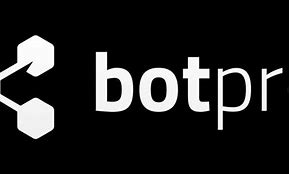 Botpress is a tool used by developers to create high-quality bots using fewer codes. With Botpress, even new developers can easily create bots because it provides all the tools needed to build, deploy and manage chatbots.
This app has a built-in natural language processor which carries out tasks like spell checking, classification of intent, and others. It also has an emulator and debugger, which removes errors from your chatbot.
Features Of Botpress
Free

Botpress open source and Bootpress Enterprise

Developed by

Botpress

Testing, debugging, and logging

Chatbot privacy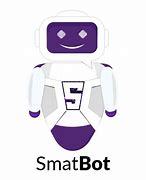 Smatbot is a conversational bot development platform that allows you to create chatbots for landing pages, inquiries, lead generation, feedback, and so on. It is unique because you can create high-quality chatbots with no codes. 
This app is easy to use and can customize virtually everything to have your desired user interface. Smatbot also integrates easily into different platforms.
Features Of Smatbot
Freemium

No coding required

Two-factor authentication

Text-to-speech translation

Email notifications

Rasa NLU is an open-source tool for creating Natural Language Understanding bots. This tool is used for intent classification and entity extraction that help bots understand what the user wants. 
Rasa NLU can be said to be a set of high-level APIs used to build language parsers using existing NLP and ML libraries.
Features Of Rasa NLU
Free

Open source

Understanding user intent

Integrate API calls.

Connect to Slack, Facebook, and other messaging channels.
Conclusion
Why use Kore.ai when free apps are as good as it is? The apps listed in this article are some of the best free alternatives to Kore.ai and can be used to create high-quality interactive chatbots.
You may also like to read:

Best Database Comparison Tools

Best Free Datagrip alternatives (Open Source)

Open-source Grafana Alternatives

Best Free Z-Library Alternatives (Open Source)

Free WinRar Alternatives for Windows or Mac