In previous articles, we have mentioned Best Firewall For Windows and Best typing software for windows (Free/Paid) but in this article, I have mentioned about top best visible clock widgets for windows 10/11 desktop,which you should use to personalise your computers.
ClocX (A Free Clock Widget for Windows 11/10)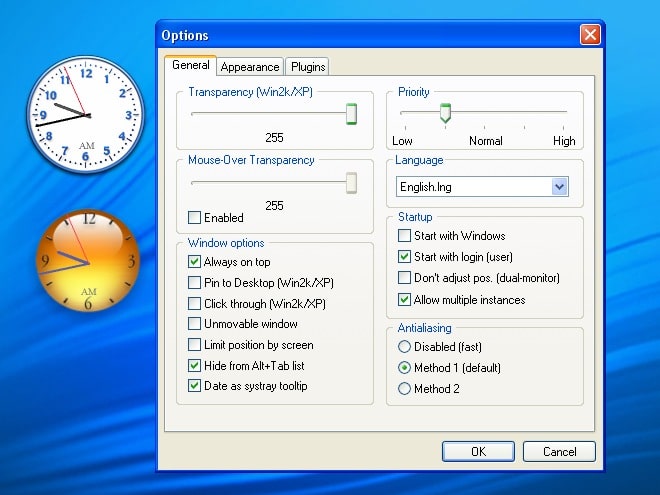 If you seek a beautiful clock widget for Windows 11/10 operating system, then ClocX may be the right choice. ClocX is a free clock widget software for Windows 11 / 10 / 8 / 7 / Vista / XP. 
ClocX is analog clock application for Windows. It is programmed in C++ language, which ensures small executable binary, optimal speed and low memory usage.
The ClocX comes with several inbuilt themes. You can choose and apply any theme by right-clicking on the widget and selecting the Options -> Appearance tab
Features:
Automatic start with Windows (for all users) or with user login (only for your user)
Language support (Arabic, Bulgarian, Chinese, Czech, Dutch, English, Finnish, French, German, Hebrew, Italian, Japanese, Polish, Portuguese, Russian, Serbian, Slovak, Spanish, Swedish, Turkish and more)
Absolutely free software
configurable alarms with ability to show alarm window, play sound, execute application and shutdown computer
World Clock Widgets for PC and Mac is a widget which will help you know time in your country and in any other timezone at the same time
Using it you can have power to keep track of time within your locality or any time zone of your choosing with a World Clock Widgets.
Features:
Check the time, anytime! Track the local time in cities across the world, right from your Home or Lock screen.
Add cities to World Clock and select the analog or digital clocks.
Attractive analog and digital clock displays, with options to display seconds and 24-hour time.
Simple UI for adding and managing cities. Search or browse 10,000+ cities by name.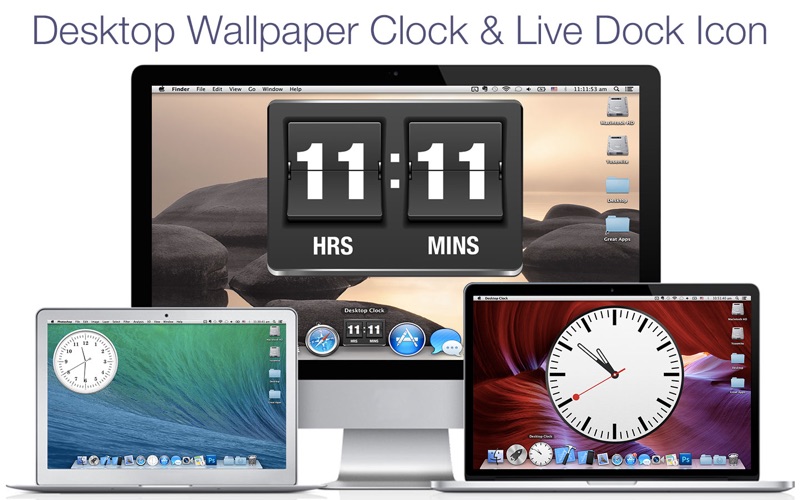 The "Desktop Clock" app puts a beautiful and practical clock on your Mac's desktop and Dock. It allow you to choose UI from 23 beautiful designs depending on your taste and preference.
Features:
Adjustable position and clock size 
Adjustable clock transparency 
App uses very little system resources 
"Hot Corners" to bring the clock above all windows 
Animated Quartz movement for analog clocks 
Sense Clock (Available for PC/Mobile)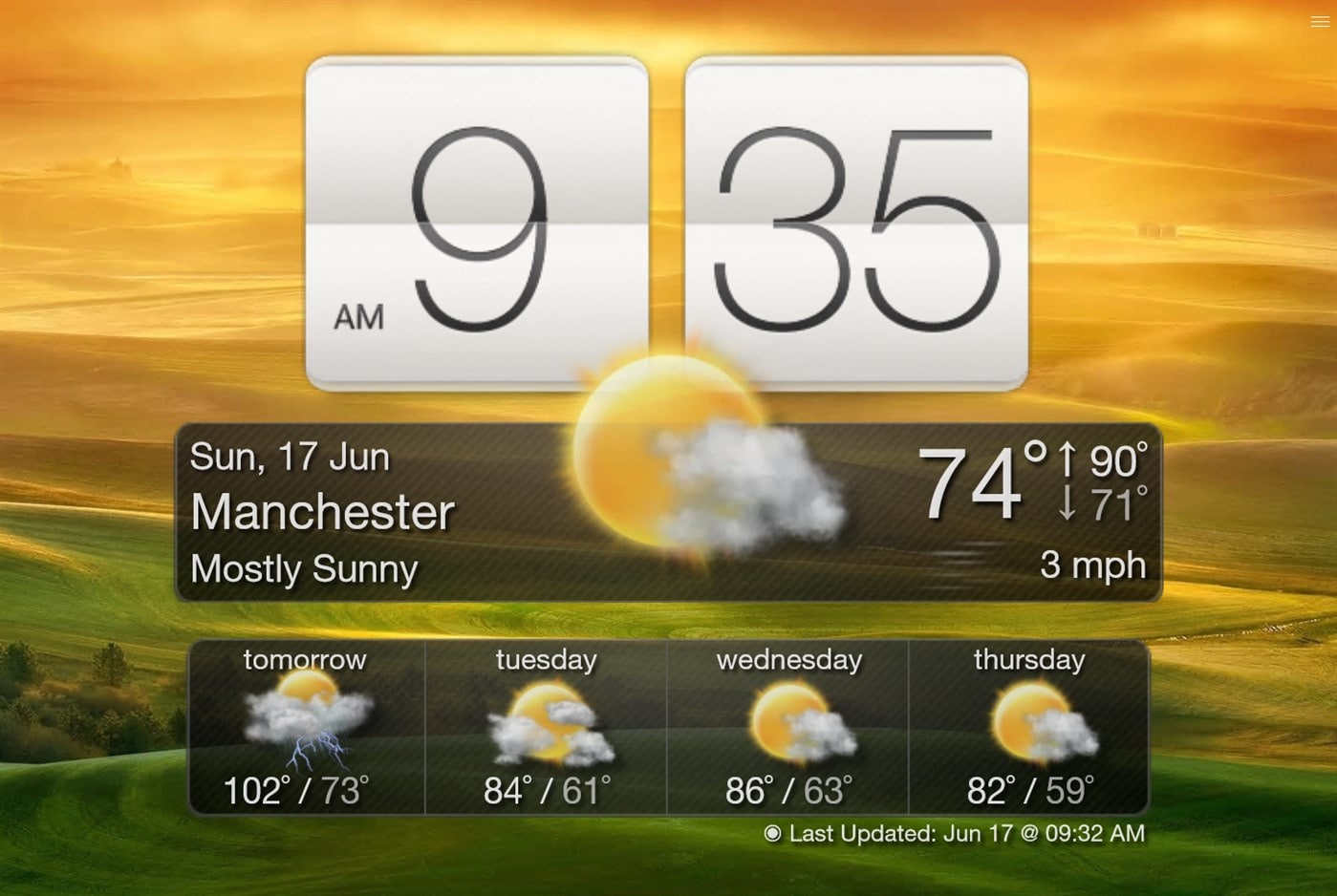 A full-featured, fully customizable digital flip alarm clock with weather forecast application.
Features:
Live tile(s) for clock and weather / separate or both on one tile
Clock flip animations
Over 20 sense skins to choose from
Automatic weather update interval (15 min, 30 min, 1, 2, 4 hours) or manual
Lock screen weather [Mobile only]
Detailed current weather forecast display for local
Are you searching for a simple, but appealing nightstand clock for your new Windows 10 or Windows 11 
Search no more! Nightstand Analog Clock brings you exactly what you need, but also adds 59 beautiful background images, so it will never get old.
Features:
59 background images
Works in all orientations and snapped
The desktop digital clock is a desktop clock tool with beautiful interface, practical functions and easy operation.
You can customize various themes and alarms of the clock and choose your favorite one.
You can also choose whether to display the second hand on the main interface to make the time more specific; at the same time, you can set the wallpaper and sleep with one button, which is convenient and fast.
Features:
Beautiful interface, user-friendly design
Custom theme
One-click desktop wallpaper and hibernation
Customize the alarm clock, set on demand
If you want to use a stylish and cool analog clock, use Chronocci. With Chronocci, you can freely customize the dial of your favorite image, the type of index and hands, the display of day date, etc.
Features:
Create your own custom design Analog Clock
You can save your designs as template.
Free to use, but some features requires payment.
That's it, these are top clock widgets for windows 10 and 11, some of them will also work for mac, as mentioned above.
You may also like to read:

How To Make Games Run Faster In Windows 10

How To Monitor CPU Temperature In Windows 10?

How To enable rdp in windows 10 (Enable remote desktop in windows 7/8/10)