In previous article, we mentioned Installing Grammarly for Outlook but now in this article, I have mentioned best free plagiarism checker available online for checking duplicate content.
Plagiarism is exploiting someone else's work and presenting them as your own for personal profit or honor. It is wrong and unethical. It's detrimental to SEO (Search Engine Optimisation) and how Google will assess and rank your content when it appears on the web page.
No matter who you are writing for, be it a website, school work, or a blog, accessing another website that has the contents you want to copy and paste on your website is illegal, and it's called plagiarism. To help you write unique and quality content, here are the top 6 plagiarism checkers to use.
Why You Need a Plagiarism Checker
There are a couple of reasons you need a plagiarism checker. You will find them below.
Plagiarism checker helps detect all forms of plagiarized words as Google algorithms frown on copy and paste contents
Copied content has its side effects on SEO and your content ranking, so you need a good plagiarism checker to eliminate spun contents
As a student carrying out research work or an assignment you need a plagiarism checker to know the uniqueness of your work to avoid rejection.
Best Plagiarism Checkers
Below are the best tools for checking plagiarism for every writer.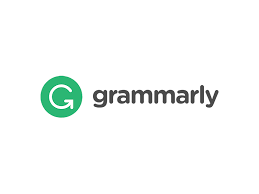 Grammarly is a plagiarism checker with a simple design and can be trusted to flag plagiarized words, but it is quick to flag every word it finds on the internet as plagiarized. Grammarly has both free and premium versions. Though its free version is limited, its premium version is affordable. It's the best bet for writers and students. 
Features
Grammarly is Limited to English Language checks.
Speedy customer service response
Detects and points you to the source 
of the plagiarized words
Safe and secure your data
Can scan up to 60 000 words at a go
100% accurate
Huge Database

Unicheck is an easy-to-use plagiarism detector created for private, professional, and academic use. The setup is easy, the interface is straightforward, and the information it provides is incredible. 
People can use this tool to check that their writing is original. It enables educational institutions to guarantee that their students' work is unique and not copied. 
Features
It is Authorized
Offers 99.9% system uptime
It manages loads of data. 
Affordable and perfect for student's use
Provides high-level security of users' data
Integrated with Google Docs, office 365, and Chrome
Free trial process
Provides authorship verification tools
Chrome extension

Among all the software options for checking for plagiarism, Copyscape is the most useful one. The application helps you quicky, effectively and accurately verify both your written content and that of others. It has a user-friendly interface. However, it does not have a mobile app.
Features
It offers a simple and ads-free interface. 
It is unavailable for mobile. 
Website comparison
API for integrating workflow
Allows batch searches
Uses free version
Accuracy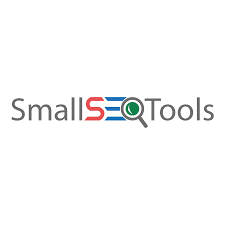 SmallSEOTools is one of the best tools for writers and students to check for plagiarism. The plagiarism checker lets you upload files in the following formats:.rtf,.ex,.doc,.pdf,.txt,.docx, and. out. This software can look for duplicate text across many different web pages. 
Features
Plagiarism report download
It supports more than 20 language check. 
It supports Dropbox and Google drive. 
Compares Plagiarism report easily. 
It is User-friendly
Huge Database
It enables integrated website URLs.

Duplichecker is a software you can use to check if your content is unique. It is a free and paid plagiarism and grammar checking tool and enables flawless material for your blog or any other project. 
The DupliChecker website allows you to check up to 1000 words at a go on its free version. It will scan your content thoroughly and fix out duplicate content. It can check more than 20 different languages.
Features
Multiple language check
It is ads-free
Checks up to 10 000 words on the premium version
It is user friendly
It is very affordable
It offers accuracy
100% system uptime 
Scribbr checker is one of the best at identifying plagiarism in substantially altered source content. It highlights copied words and leave out the unique ones.
Scribble makes finding complete matches easier. In other words, it does not mismatch words to several sources and accurately matches the entire copied passage to its source.
Features
Over 20 languages of document support
It supports Search and filters
It has a free and paid version
Source database
It is always accessible
You can import data
Text similarity check
Document review
The Bottom Line
Finally, plagiarism checkers utilize sophisticated proprietary algorithms to find similar data across words, paragraphs, and concepts. The sentence is considered plagiarized if it appears on more than one page. The real-time document scanning software that detects plagiarism produces accurate results.
You may also like to read:

How to change gmail background

Top 10 Best Alternatives To Outlook

How to password protect google drive documents? Step by step Guide.

IIS Not Found in Windows 11 (Install IIS in windows 11)