Teamviewer is great for getting members of any team together for meetings or discussions. It is a popular tool among businesses for staying connected with their clients and staff members. It has several features that make it one of the best choices for several people. However, it may not be the best tool overall. It has its flaws and there are other alternatives that may be more suitable where it fails.
Therefore, if Teamviewer is not the best for you, you will discover some open-source alternatives to it in this post. Let's check them out without further ado.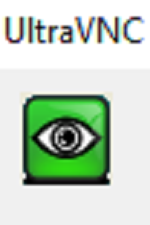 UltraVNC is a free remote pc access software that can display the screen of another computer (via the internet or network) on your own screen. It is a powerful tool that is easy to use. It lets you control another computer remotely using your mouse and keyboard. That is, you can work on a remote computer from any location as if you were sitting in front of it using UltraVNC.
Features
It has

a Remote Frame Buffer protocol (RFB) that lets you view and control a computer remotely over the Internet.

It has multiple authentication methods.

You can chat with your team members.

It supports file transfer.

It features password protection for shared files.

It is easy to navigate, install, and use.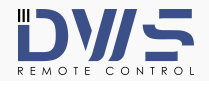 DWS Remote Control is a simple, free, and open-source program that lets you access your devices from a web browser remotely. When you connect to the DWService website from any device, you can immediately gain control of your computer - the screen, files, and running processes.
Features
It lets you upload or download files.

It has a text editor for viewing and editing text files.

It is available for all operating systems.

It has log watch for displaying log files.

It allows keyboard input and cursor control for remotely controlling PCs.

It has a SHELL system for starting a terminal session on a remote computer.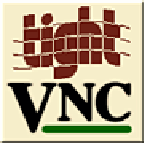 TightVNC is another free remote desktop application that lets you see the desktop of a remote machine and control it with your local mouse and keyboard. It is a free, lightweight, fast, and reliable program for businesses and private users.
Features
You can set up an option for listening ports.

It allows session sharing and authentication.

It is free to use on all supported platforms.

You can continuously monitor multiple remote desktops in real time.

Apache Guacamole is a remote desktop gateway that supports standard protocols like VNC, RDP, and SSH. It requires no plugins or client software to work, and it lets you access remote desktops with a web browser. It is built on its documented APIs that let it tightly integrate into other applications whether they are open-source or proprietary.
Features
It is always free and open-source.

It is an HTML5 web application.

You can keep and access your desktops in the Cloud.

It is commercially supported through third-party companies.

It works conveniently with cloud computing.

It runs on any modern web browser.
Remotely is one of the best open-source remote support solutions. It is great for remote scripting, and it helps to enhance your efficiency in IT support. Remotely lets you connect to remote desktops either unattended or by invites that are started by single files that are easy to download for your clients.
Features
It supports auto-complete for PowerShell, CMD, and Bash to increase speed and command accuracy.

It saves time on quick fixes and ad-hoc scripting.

It allows remote access to computers with no one at the other end.

It has low latency.

It runs in a web browser.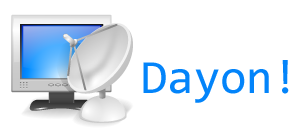 Dayon! is an open-source and cross-platform (JAVA) solution that let users watch and control computers remotely. It is a remote assistance service that is easy to set up, and as such, recommendable for people who are new to the computer world.
Features
It offers assistant and assisted functionality.

It requires no NAT or firewall setup and no router configuration on the assisted side. Hence, it is easy to set up.

It has a low network bandwidth.

It has an intuitive and multilingual user interface

It has secure, encrypted communication (TLS).

It has cross-platform support.
Screego is a screen-sharing solution for workers that retains visual quality and has no lag in streaming. It is easy to set up by starting the docker container. It is one of the best open-source tools you can use where Teamviewer has failed.
Features
It offers multi-user screen share.

It allows a secure transfer via WebRTC.

It has low latency.

It has a high resolution.

You can install it easily via

Docker

/ single binary
That's it.
You may also like to read:

Best AnyDesk Alternatives (Open-Source and Free)

Best Free Secure File Sharing apps

Best Free FTP Server Software for Windows Or Linux Or Mac