In previous article, I mentioned Best Bike Racing Games For Android And iPhone but in this article, I have mentioned best Tennis Games For Android And iPhones users.
You may not be as good a tennis player as Roger Federer, Rafael Nadal, or Novak Djokovic, but you can earn bragging rights as a good tennis player by playing on your mobile phone. These games may be a perfect companion for tennis enthusiasts who want to know how it feels to be a pro tennis player.
This post recommends some of the best tennis games for Android and iPhones.
1. 3D Tennis (Android)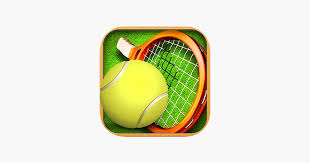 Although it is only available on Android, 3D Tennis is one of the best tennis games. 
Navigation in this game is as simple as it gets. You only need to swipe your finger to let the player hit or slice the ball in whatever direction you want. You also have different players with distinct features.
It provides you with a quick play mode and a world tour mode where you win great tennis tournaments.
Features 
It simulates actual gameplay.
Quick Play and World Tour modes.
Realistic 3D graphics.
Works for Android 4.1 and above.
It has a small file size (16.41 MB).
Offline.
Free to play
Upgrades and customizations that are useful.
Fast loading time.
Get yours here and start enjoying it.
2. Ultimate Tennis: 3D Online Sports Game (Android and iPhone)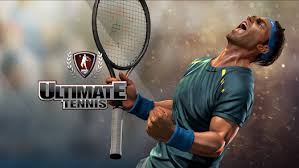 Ultimate Tennis: 3D online sports game is a highly rated mobile tennis game developed by 9M Interactive. It has excellent gameplay that could get you addicted.
For better convenience, the developers have designed the tournaments to be shorter than they are in reality, but you won't get starved of that fast-paced action you crave. On top of that, you will also enjoy the kind of high-quality graphics you may not expect from a tennis game.
Features
Real-time multiplayer
Free to play.
Available on Android and iOS devices.
Master special moves to surprise your opponent.
You can customize your player's skills and equipment.
You can play using one or two-handed controls.
Enjoy game modes like world tour and league.
Choose players with different skills.
Challenge your friends or face random people online.
Realistic graphics.
Get it now for Android or iPhone.
3. Virtua Tennis Challenge (Android and iPhone)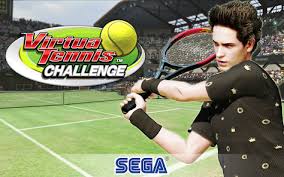 Virtua Tennis Challenge is a tennis game published by SEGA, and its first version was released in 2012.
With Sega's reputation, it may be sad not to have real pro tennis players in the game. However, its enjoyable gameplay is top-notch. You also get quality 3D graphics that you would enjoy.
An essential plus is that you can download this app for free anytime and start playing instantly.
Features
Available on Android and iOS devices.
Free to play.
Game modes like SPT World Tour, Training, and Exhibition Match.
Singles and Doubles challenges are available.
Challenge your friends to play against you online.
Compete on clay, grass, hard or indoor courts.
Use touch gestures to unleash top spins, slice, lobs, and drop shots.
Save game progress.
Deep career mode.
Download for Android here.
Download for iPhones here. 
4. Tennis Clash (Android and iPhone)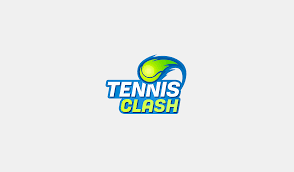 Tennis Clash is an online multiplayer game designed by Wildlife Studios. You will enjoy this game as long as you are connected to fast wifi or have a stable internet connection.
To play this game, all you have to do is swipe. However, do not be deceived by this simple control as you would not see it as simple when you keep playing.
You should try this game if you want to know how much pressure pro tennis players face when playing.
Features
It is a free online game.
Available on Android and iOS devices.
Paris, New York, and Rome are the locations of the arenas.
Join a club and meet thousands of players online.
You go against the best tennis players in special online tournaments.
Win matches and receive exclusive prizes.
Interact with friends in online games.
Collect exclusive players and improve their skills.
Sync with Facebook and invite friends.
Download for Android here. 
Download for iPhones here.
5. TOP SEED Tennis Manager 2022 (Android and iPhone)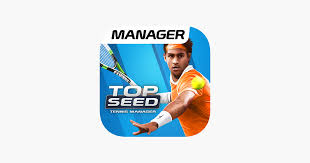 Top Seed Tennis Manager 2022 is a sports manager game published by Gaminho. Unlike most tennis games, it is more about decision-making and strategies.
In this game, you are the manager of a promising young tennis player. You win tennis tournaments and level up to get more experience on your way to the top. You also develop tactics based on the opponent and surface to win matches.
Are you ready to test your tennis tactics? Check out Top Seed Tennis Manager 2022 now on Android and iPhone.
Features
It is available offline.
Compatible with Android and iOS.
Realistic gameplay.
Free to play.
Hire staff and decide on tactics for each game in Career Mode.
Begin your career as a promising 16-year-old.
Get to learn new tactics.
6. Tennis World Open 2022 (Android and iPhone)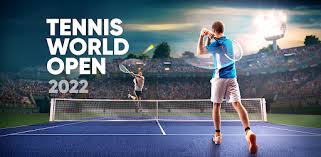 Tennis World Open 2022 is a top tennis game for mobile developed by INLOGIC SPORTS. It is unlike any other tennis game as it depicts the atmosphere of a real tennis game.
The atmosphere is undoubtedly good, but it relieves you of most pressure. The game moves the player while you decide how much power you need to hit the ball.
You should try this game if you are looking for a tennis game that will not stress you out.
Features
Offline 
Available on Android and iOS devices.
Choose from more than 25 professional tennis players.
Different surfaces to choose from
Tournaments in France, the UK, the US, and Australia.
Customize players and gear.
Lucky wheel and daily rewards.
Training mode for better player skills.
Download for Android here. 
Download for iPhones here. 
7. Cross Court Tennis 2 (Android)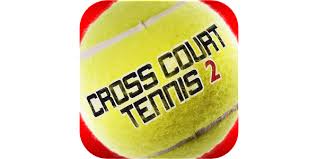 Cross Court Tennis 2 is a realistic tennis simulation game developed by Refined Games, Inc. It is rated highly by tennis game enthusiasts because its gameplay follows all laws of physics.
It is only sad that this game is not available for iPhones.
Features
Free to play
It is available offline
Real ball physics and pro game speed.
Difficulty can be increased or reduced.
You can create your player.
You can compete in 15 tournaments against 45 opponents.
Play on different surfaces and adapt your game to them.
You can challenge calls with the instant replay challenge system.
You can get yours here for free 
8. Australian Open Game (Android)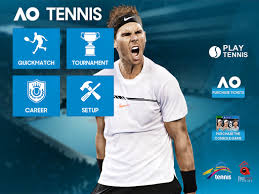 Australian Open Game is the official game of the Australian Open and one of the few games that have a license to use real pro tennis players.
The game is easy to play as you only need to swipe in the direction you want the ball to go. But a well-timed swipe is essential to get your desired shot.
Unfortunately, this game is not available for iPhones.
Features
Free to use.
Offline.
Use real pro players.
Realistic gameplay.
Unlock all the players registered for the 2019 Australian Open.
Experience increased difficulty as you progress.
You can choose to create your player.
Click here to download it now for Android.
Conclusion
Tennis games are fun, and you may spend more time than you allocated on these games. Try out these games we recommend and decide which one is the best for you.
You may also like to read:

Best WWE Games For Android (Offline)

Best Bike Racing Games For Android And iPhone

Best Offline Racing Games For Android